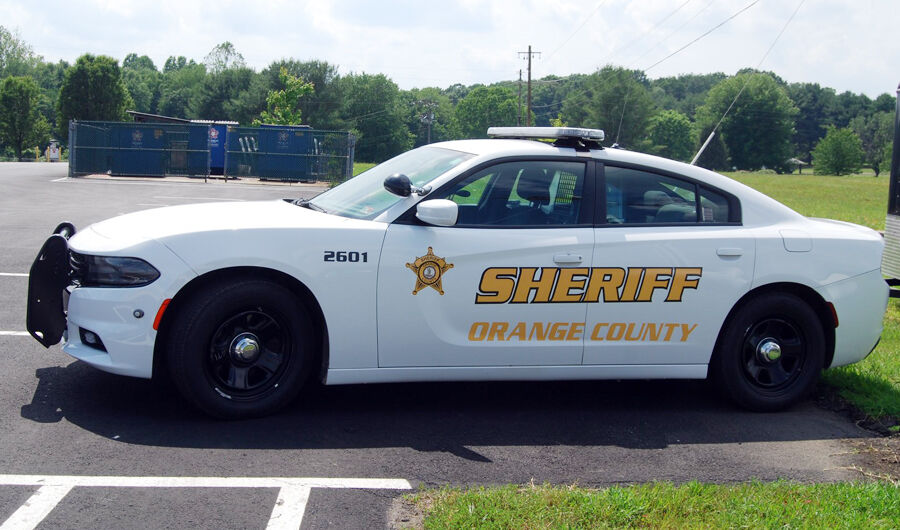 ORANGE — An Orange County sheriff's deputy's quick thinking and brave actions helped to rescue a local woman from a burning vehicle following a wreck on Gold Dale Road on Tuesday in eastern Orange County.
According to Virginia State Police Sgt. Brent Coffey, a 2013 Honda Civic was traveling east on Gold Dale Road (Route 604) when it crossed a double solid yellow center line at a high rate of speed while attempting to pass an eastbound 2014 Mercedes C300.
The Honda ran off the left side of the roadway, overcorrected and collided with the Mercedes. The impact caused the Mercedes to collide head-on with a tree and catch fire. The Honda ran off the right side of the roadway, overturned and collided with a fence before it came to rest.
The driver of the Honda, Sky L. Travers, 21, of Locust Grove, suffered minor injuries in the crash and was transported to Mary Washington Hospital for treatment. Travers was not wearing a seatbelt.
The driver of the Mercedes, a 21-year-old woman from Locust Grove, suffered life-threatening injuries and was flown to VCU Medical Center for treatment. She was wearing a seatbelt.
According to Sheriff Mark Amos, Orange County Animal Control Deputy Bryan McFarlane was on a routine call when he came upon the wreck and saw the two cars separated by about 100 yards.
He stopped and helped Travers out of the car when bystanders alerted him to the Mercedes that was beginning to catch fire with the driver inside.
Reaching the burning vehicle, he emptied his fire extinguisher, attempting to douse the blaze, then grabbed a gallon of water from his animal control truck and poured it on the fire.
Meanwhile, Virginia Department of Transportation employees and nearby citizens attempted to quell the fire but were unable to extinguish it.
With the fire beginning to intensify, McFarlane returned to his truck, hooked one end of a tow strap to his truck and the other on the door of the burning car and attempted to pull the jammed door open to access the victim inside.
His first attempt was unsuccessful. He then cut the strap and repositioned it, backed his vehicle up and was able to get the door open long enough for the VDOT employees and citizens to pull the woman to safety.
"If it were not for the quick thinking of Deputy McFarlane and the help of the VDOT employees and citizens, this could have had a very tragic outcome," the sheriff said.
Trooper J. Tanner investigated the crash and charged Travers with driving under the influence, maiming, failure to drive on the right side of the roadway and failure to wear a seatbelt. She was transported to the Central Virginia Regional Jail, where she was being held without bond. The State Police Culpeper Division Crash Reconstruction Team responded to the scene and is assisting with the investigation.