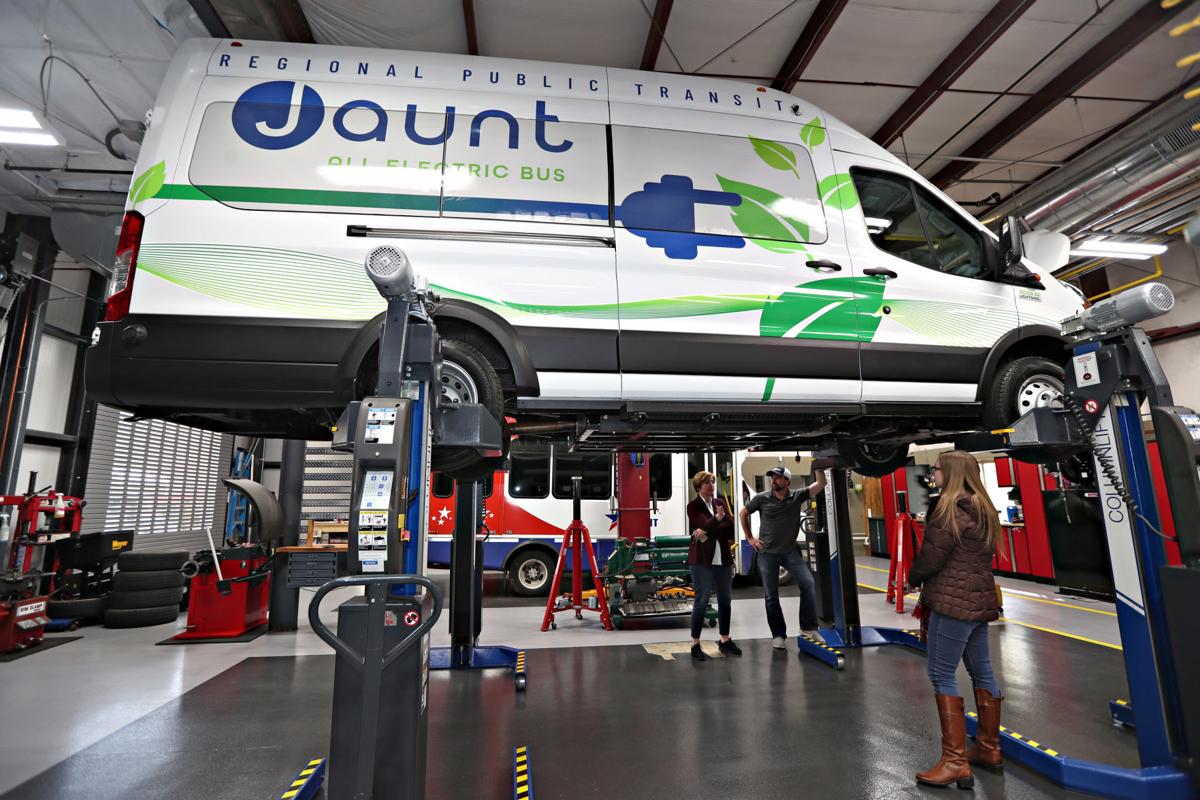 A freedom of information lawsuit filed against JAUNT will continue after a judge ruled that the local paratransit service is primarily supported by public funds.
The lawsuit was filed on behalf of local radio show host Rob Schilling, who posted an article to his website in December claiming an anonymous internal source told him that the public transportation group was under investigation for "spending irregularities." The article, which did not specify who is allegedly investigating JAUNT, claims the investigation was spurred by an agency audit.
After filing a request for documents under Virginia's Freedom of Information Act, according to court documents, Schilling's requests were denied by JAUNT, which claimed the organization was not subject to FOIA.
Filed soon thereafter in Charlottesville General District Court, Schilling's lawsuit claims in part that JAUNT is subject to FOIA because it is a public body that is "wholly or principally" supported via public funds.
During a virtual hearing Feb. 3, counsel for JAUNT and Schilling argued over whether the organization could be considered public due to its funding. Though the two parties did not wholly agree on the funding breakdowns, the parties agreed that at least 50% of JAUNT's funding comes from the state and local government.
The biggest issue of contention was whether federal sources count, from which JAUNT receives around $5 million of its $12 million annual funding, according to Schilling's filings.
Arguing on behalf of JAUNT, attorney Benjamin Abel said Schilling's petition should be denied because federal funds do not count as public funds for purposes of Virginia's FOIA law.
Much of Abel's argument centered around the breakdown of funding and the idea that less than two-thirds of JAUNT's funding was from the state and local government.
Matt Hardin, Schilling's counsel, countered that federal funding is indeed public funding and JAUNT meets the definition of a public body as set out in Virginia's FOIA code because it is "wholly or principally" supported by public funds.
"It is our position that, of course, it's all public funding," Hardin said. "State, federal, local, fare — it doesn't matter, if even one source was to pull out, it would cause the organization to shut down."
Several days after the hearing, Judge Matt Quatrara issued an order allowing the lawsuit to continue, due largely to his finding that federal funds do indeed count as public funds.
"The court cannot, on its own and without statutory authority or a binding opinion from a higher court, read into the statute a requirement that the term 'public funds' includes only Virginia state funds and excludes federal funds, and must instead apply a common sense meaning to the term," Quatrara wrote.
Quatrara also addressed another argument made on behalf of JAUNT that claimed that, for purposes of FOIA, an entity needed to be created to perform "delegated functions of a public body."
Quatrara wrote that this argument was largely moot following his finding that JAUNT is "wholly or principally" funded by public funds because, so long as the organization exists in the commonwealth, it is subject to Virginia FOIA law.
"This is because the delegation applies only to an organization, entity, or agency of the commonwealth which, as a corporation, defendant is not," Quatrara wrote.
The case is next set for a hearing on March 3.