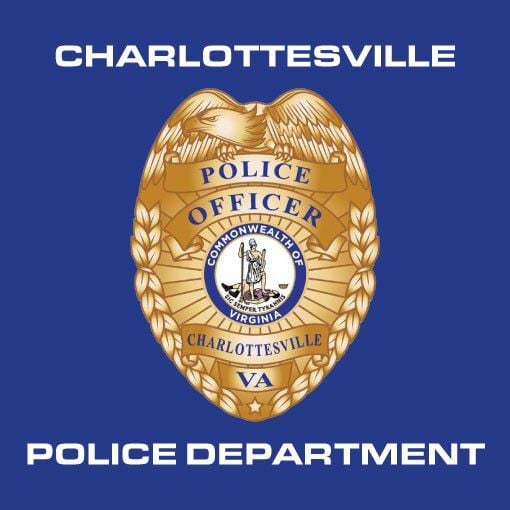 Most of the time, the Charlottesville Police Department is not charging anyone or finding evidence when officers initiate what it calls "investigative detentions."
September marked two years of monthly reports on the department's use of the practice, commonly called stop-and-frisk, and a comprehensive overview finds it isn't leading to arrests a majority of the time.
The data shows Black people are far more likely to encounter an officer in the city than are white people based on their percentage of the population, which is about 17%.
Since the data was first presented in September 2018 through October 2020, at least 1,163 people have been stopped across 909 encounters. Of those, 635, or 55%, were Black people and 518, or 45%, were white people.
However, 652, or 56%, of those people stopped were released without being arrested. Of the 505 who were arrested, 253 were Black, 246 were white and six were Asian.
The proportions of people released are not far off from results in New York City, which has been widely criticized for its use of the practice. In 2019, New York officers conducted 13,459 stops. Of those, 66% resulted in no charges. Of those stopped, 59% were Black.
Based on its population, New York officers stopped 0.16% of residents in 2019. At its height, the city saw a number of stops consistent with 8.2% of its population.
In comparison, the Charlottesville Police Department conducted 554 stops in 2019, which is about 1.1% of the city's population.
The CPD data also shows officers are unlikely to find evidence in a search during a stop and, if they do, it is almost always some sort of narcotics.
The information on searches is included only with the officer-initiated stops, not stops precipitated by a call from dispatch.
Officers have conducted 157 searches while initiating 334 stops in the past two years. Fewer than half resulted in the recovery of evidence. In the 62 times evidence was found, that evidence was narcotics 53 times. Four times it was a firearm and narcotics, twice just a firearm and three times it was stolen property.
Of the 157 searches, 71 have been of Black people, 30 were of white people and 55 were of vehicles. Officers initiated stops 237 times on Black people and 199 times on white people.
In initiating stops, officers have physically arrested someone 155 times and issued 36 summonses. Ninety people stopped in such encounters have been released with no charges.
The practice is commonly criticized as targeting minorities and not contributing to a reduction in crime. A Washington Post analysis of New York crime patterns found that major felonies declined from 2002 through 2013, but the reduction did not correspond to an expansion of the practice.
Although New York was cited for increasing stops in minority neighborhoods, CPD does not appear to conduct stops in such areas of Charlottesville as often.
In the past two years, CPD's most stops have been in Belmont, downtown, The Corner, Starr Hill and Fifeville, which account for nearly half of all stops. According to U.S. Census estimates, Black people make up 25% of the combined population in those areas.
However, of the 537 stops in those neighborhoods, 245, or 45%, were of Black people.
Between September 2018 and October 2020, CPD's use of the practice has continued a downward trend. The monthly average of people stopped has dropped 45% to 44 people. The number of Black people stopped has dropped 30% to 24 people a month, while the average number of white people is down 56% to 19 a month.
Arrests are down 46% on average at 19 a month. Black and white people are arrested an average of nine times a month, which is a 30% and 56% decline, respectively.