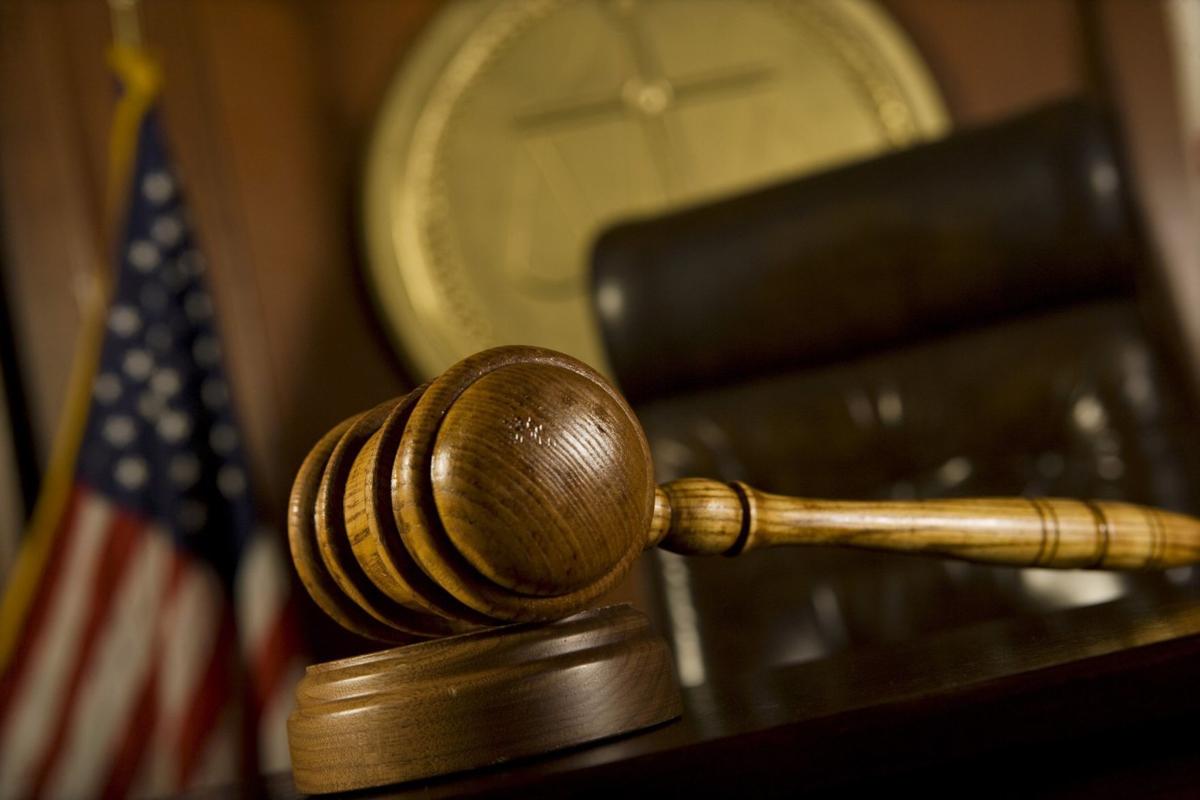 A lawsuit filed on behalf of several Albemarle County residents against a Charlottesville police officer accused of violating their civil rights by stopping their car while out of their jurisdiction is heading to mediation following a judge's order.
According to the lawsuit, filed in 2018 by local civil rights attorney and social activist Jeff Fogel, Officer Jon Freivald was wearing his city police uniform and driving his squad car on Oct. 12, 2016, when he pulled over a car driven by Tasha Hudson.
A second police officer, identified only as John Doe, is also named in the suit.
Cross motions for summary judgment were denied via a memorandum opinion from Senior U.S. District Judge Glen E. Conrad late last month.
In explaining his reasoning, Conrad's opinion also details the claims made by both sides and the procedural history of the case.
Hudson was returning to Albemarle from a visit to Nelson County and had four children and passengers Marquis Johnson and Mark Johnson with her. Freivald, according to the lawsuit, told Hudson he pulled her over because she was driving slow in the passing lane and did not move to the right lane when he flashed his headlights.
The traffic stop occurred in Nelson, the lawsuit states. Because Freivald and the other officer did not have jurisdiction in Nelson, the officers had no authority to stop the vehicle, the suit says.
Furthermore, the lawsuit argues, the officers did not have a legal reason to stop the vehicle, as there was no law regarding driving slow in the left lane at the time.
Because they lacked a reason to stop the car in relation to a crime, or the authority to stop the car in a different jurisdiction, the officers, in effect, illegally seized the vehicle, the lawsuit claims.
Freivald later testified that he pulled Hudson over because she was driving below the speed limit in the left lane and impeding other vehicles from passing her. He also testified that he feared "that there was ... an incipient road rage incident here with the man in the back of [Hudson] who was tailgating and flashing his lights and the other guy trying to get around."
Hudson has denied these claims and testified that she had her cruise control set to the speed limit before she was pulled over and that there were no vehicles in the right lane.
The two parties disagree on whether lights were flashed to indicate the desire to pass, with Hudson and her passengers maintaining that they never saw anyone flash their headlights.
According to court records, during his deposition Freivald acknowledged that he was "acting as a private citizen" at the time of the stop. When asked about that, Freivald responded that he was "concerned about public safety."
Freivald was required to notify his supervisor if he "made a stop outside of jurisdiction," according to the opinion.
"By the time that Freivald informed his supervisor, Sergeant Greg Wade, about the stop in Nelson County, Hudson had already contacted the City of Charlottesville Police Department to complain about the incident," Conrad's opinion reads. "Freivald was issued a letter of reprimand by Lieutenant J.P. Mooney, Jr., pursuant to which his take-home vehicle privileges were suspended for 60 days."
On May 23, 2019, the court dismissed the claims filed by the adult plaintiffs and granted the minor children leave to file a second amended complaint through Hudson as their "next friend" (someone, often a relative, who assists minors in legal matters), as required under Virginia law.
In the second amended complaint, plaintiffs claim they were unlawfully seized in violation of the Fourth Amendment and that they were falsely imprisoned in violation of Virginia law.
In Conrad's March 25 denial of the parties' cross-motions for summary judgment, he wrote that "genuine issues of material fact" prevent the case from being ripe for these type of motions.
In this case, the parties dispute whether Freivald had probable cause to believe that a traffic violation was occurring or had occurred, Conrad wrote. In this context, he wrote that probable cause exists when the facts and circumstances within the officer's knowledge are sufficient to warrant a prudent person in believing that the driver of a vehicle has committed an offense.
"As indicated above, the record contains conflicting versions of what transpired on Route 29 prior to the traffic stop," Conrad wrote. "These factual disputes go to the heart of whether probable cause existed to stop Plaintiffs for violating either state statute. Consequently, the court concludes that neither side is entitled to summary judgment on the probable cause issue."
Conrad also cites "conflicting evidence" in the form of a recorded conversation immediately following the stop in which Freivald appeared to agree with Hudson that she was driving the speed limit.
Given this conflicting evidence, and in light of Freivald's testimony that other vehicles in the same vicinity were traveling at identical speeds, Conrad wrote that a triable issue of fact exists as to whether Plaintiffs' vehicle was traveling below the normal speed of traffic.
Regarding Freivald's argument on a state code section that allows officers called to other jurisdictions to perform police duties, Conrad wrote that he was "unpersuaded."
"This was not a situation in which Freivald was 'sent' beyond the territorial limits of the Charlottesville Police Department to 'assist in meeting [a law-enforcement] emergency.'" Conrad wrote. "Nor did he 'go' from the City of Charlottesville to Nelson County 'to assist in meeting such emergency.'"
"Instead, Freivald allegedly observed one or more problematic traffic violations in Nelson County while commuting from his home there. Even when the evidence is construed in Freivald's favor, the court is unable to conclude that [state code] authorized him to stop Plaintiffs' vehicle outside his territorial jurisdiction," Conrad wrote.
Similarly, Conrad wrote that he cannot issue a summary judgment on Freivald's claims that the stop was a valid citizen's arrest given the conflicting evidence that could sway a jury one way or the other.
Concluding that genuine issues of material fact exist with respect to whether Freivald lawfully stopped Hudson's vehicle outside his jurisdiction, neither side is entitled to summary judgment on the claim of false imprisonment, Conrad wrote.
The case has been referred to a magistrate judge for mediation. If unsuccessful, the magistrate judge shall notify the court and a schedule will be set for any remaining pretrial proceedings.