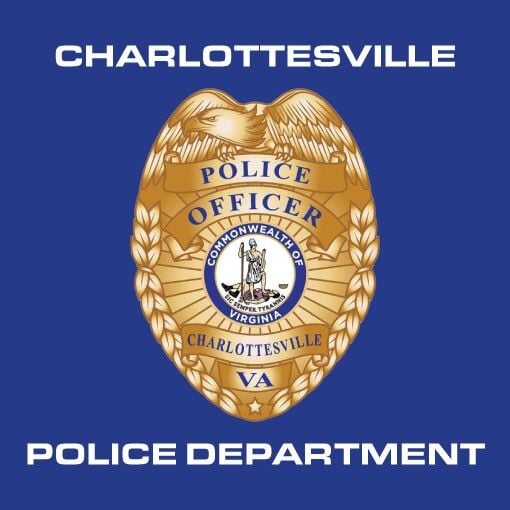 Charlottesville police are asking community organizers and groups to help them quell violence in the city after an Easter holiday in which one man was wounded at a gathering and a dog was killed while sitting in a car.
Police responded to a half-dozen calls of gunshots and more than two dozen disorders over the holiday weekend, including a Friday night fight at a city saloon that left one man unconscious and three people jailed on charges of assault and battery.
The holiday gun violence is the most recent in a spate of shootings and shots fired that have occurred since the fall.
"I am sorry to report that violent interactions continue in this community and it is only a matter of time before there is additional loss of life," Police Chief RaShall Brackney said in a prepared statement Monday.
"We are willing to partner with nonprofit organizations, faith-based groups and our neighborhood leaders to address this problem. The community must bear some responsibility for this spike in violence and we call upon the community to work with us on solutions."
Police said they believe it was random gunfire in the 100 block of Hammond Street around 8:45 p.m. Sunday that took the life of a pet and put a man in the hospital with a gunshot wound.
The man, who is in stable condition at the University of Virginia Medical Center, according to police, was attending a holiday cookout when multiple shots were fired, striking him and the dog and the vehicle in which the dog waited.
Also during the weekend, police were called twice to the Westhaven apartments on Hardy Drive for gunshots.
"We believe the shootings on Hardy Drive this past weekend are related, meaning the same person was responsible for both," said Assistant Police Chief James Mooney. "The incident on Hammond Street was unrelated, and the exact motive is unknown at this time."
Mooney said neither the man nor the dog in the Hammond Street incident is believed to have been targeted. Instead, it appears the shooting was likely people firing randomly.
That makes the incident similar to the several residences struck by bullets in Friendship Court on March 26, as well as gunfire on March 13 on Hardy Drive in which bullets struck several vehicles and narrowly missed a sleeping child.
Police responded to shots fired in the 900 block of South First Street and near the Barracks Road Shopping Center on March 27. No injuries were reported.
According to police, the Easter violence kicked off at 10:48 p.m. Friday at the Double Horseshoe Saloon on East High Street. Police arrived to find about 20 people involved, with one man knocked out and several injured.
Arrested at the scene were Morgan Tyler Eubanks, 33, of Fluvanna County, charged with assault and battery and malicious wounding; Seth Ryan Bowman, 30, of Albemarle County, charged with assault and battery; and Angela Nicole Shifflett, 31, of Fluvanna County, charged with assault and battery.
About a half-hour later, police were called to Westhaven for shots fired. They found several spent casings from a high-powered rifle and one struck vehicle. No injuries were reported.
Around 1 a.m. Monday, police returned to Westhaven after additional reports of shots being fired. Officers said a man reportedly got out of the driver's side door of a vehicle and fired multiple shots from a rifle toward the playground. No one was injured.
"In addition to the major events over the weekend, [police] responded to three additional shots fired calls, three stolen vehicles, 29 disorders and numerous mental health-related calls, to include two emergency custody orders (ECO) that resulted in officers remaining at the hospital for more than 30 hours," said Tyler Hawn, police spokesman, in a prepared statement.
Hawn said officers are required by law to stay with a person subject to a custody order until bed space is available.
Charlottesville has seen its share of shootings and violence. In January, three Georgia residents were arrested after a rush-hour fight broke out in the middle of Emmet Street in front of Kroger. The fight ended in gunfire and with a 21-year-old Fluvanna resident being driven to the hospital by friends as the trio drove away in their car only to be arrested later by Albemarle police.
Before that, the city saw six shootings from October to January, including four killings. Two of those shootings were what police described as ambush-style attacks in which dozens of shots were fired.
Jamarcus B. Washington, 32, of Louisa County, was shot and killed shortly after midnight on Dec. 27 while in the 900 block of South First Street.
Tanya Renee Wheeler, 31, of Charlottesville, was found shot in the head at about 5 a.m. Nov. 28 in the 700 block of McIntire Road. Police said they collected more than 30 spent casings at the scene and called it an ambush-style attack.
Tiewan Levert Benston, 41, of Charlottesville, was found around 9 p.m. Nov. 14 in the 800 block of Orangedale Avenue with a gunshot wound. He died shortly after being transported to the UVa Medical Center.
DreShawn McDonald, 27, was shot shortly after 9:30 p.m. Nov. 5, in the 900 block of South First Street, the same general location as the Dec. 27 slaying of Washington. McDonald later died at the UVa Medical Center.