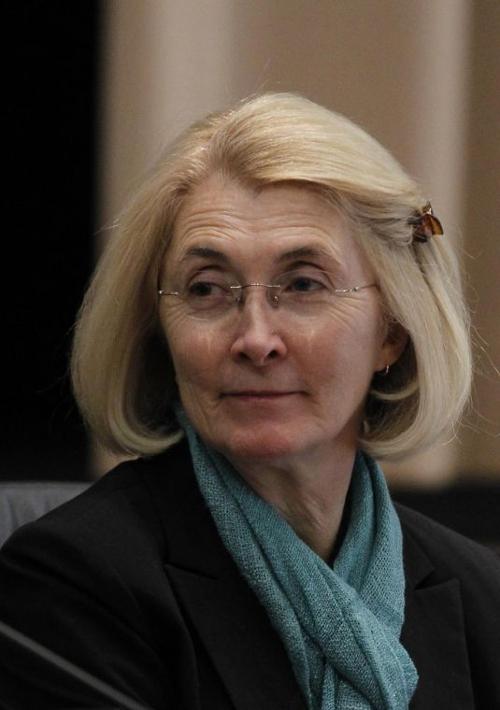 One Albemarle supervisor is having second thoughts about the county's acceptance of $5 million in Atlantic Coast Pipeline mitigation money for a future park.
"It makes me grievously uncomfortable that we are being paid off to be silent and not stand up and protect our neighbors," board Chairwoman Ann H. Mallek said last week.
Earlier this year, $5 million of pipeline mitigation money was allocated to the Charlottesville Area Community Foundation to distribute to Albemarle for "infrastructure investments and administrative support at Biscuit Run State Park."
Virginia entered into a memorandum of agreement with Atlantic Coast Pipeline LLC, which includes Dominion Energy, in late 2017 for mitigation of forest fragmentation impacts of the ACP. The controversial agreement allocated $57.85 million to six organizations to be used for forest conservation and water quality protection.
Mallek said she wants to find out if there is a way for Albemarle to direct the $5 million to a county more directly affected by the ACP, as the pipeline will not be coming through Albemarle.
"I think that's certainly, from the people who have been contacting me, that is really their main concern, that we're a long, long way from these impacts," she said.
Once slated for 800 acres of residential development and 400 acres of parkland, the state bought the Biscuit Run property from a developer in 2009 and planned to turn it into a state park. However, funding for the park was never included in the state budget.
In early January, the Albemarle Board of Supervisors and then-Gov. Terry McAuliffe announced a 99-year lease between the county and the Virginia Department of Conservation and Recreation for the Biscuit Run land at no cost, other than what is needed to maintain the property, for a county park. The county is required to leave 80 percent of the property under forest cover.
Supervisor Rick Randolph said the board needs to consider its relationship with the state.
"We need to think about the implications here because we will have formed an agreement and then now we would be altering that agreement with the governor," he said.
If the board turned down the money, Supervisor Liz Palmer said the funds likely would go somewhere else, and the board would be making a statement about the ACP, when it had previously decided not to.
"That's what I'm working through in my mind, is do I want to make this statement on behalf of Albemarle County to turn down this money and then turn around and charge our constituents that $5 million?," Palmer said.
The goal of the park is to attract residents from the region and not just Albemarle, Randolph said.
"I hate to see us now talking about giving the money back when in point of fact, we didn't get the money directly from Dominion, we got it through the governor's office and we got it with the really fair criteria that we qualified for," he said.
Mallek said that when the board was negotiating with the state regarding the money, it was a "completely different situation."
"I only raised this because of the atrocities that have happened in the last 12 months," she said, citing property destruction and eminent domain issues.
While she said she's happy about the park in general, Mallek said she hopes accepting the money doesn't "come back to haunt us."
"This has happened before in other places and other countries, and I don't want to look back when my grandchildren raise this and say, 'why did you allow that to happen?'" she said.
On Wednesday, the board is scheduled to hold a public hearing on the park's Master Plan. The plan then needs approval from DCR.
Be the first to know
Get local news delivered to your inbox!