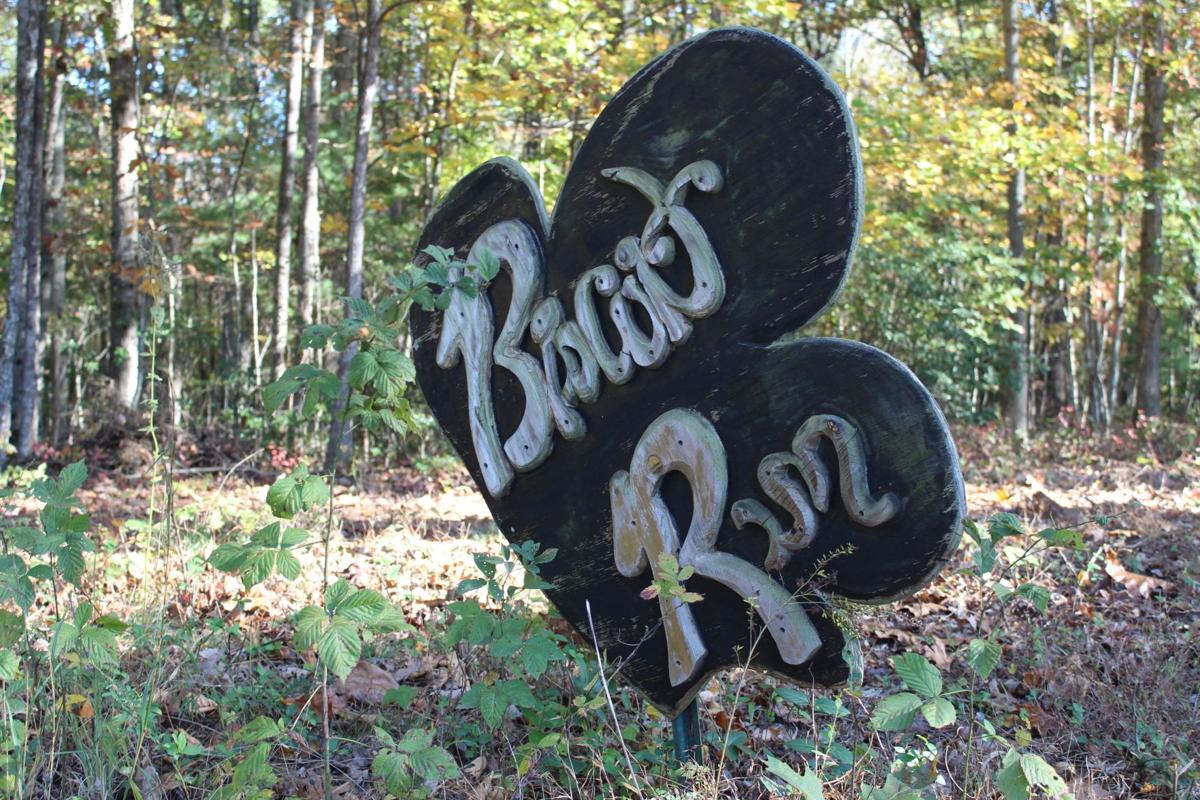 Though the Atlantic Coast Pipeline route does not cross through Albemarle, $5 million in pipeline mitigation money is earmarked for the future Biscuit Run Park in the county.
Portions of the 600-mile pipeline that spans from West Virginia to North Carolina will cross into Nelson and Buckingham counties, which border Albemarle.
Virginia entered into a memorandum of agreement with Atlantic Coast Pipeline LLC, which includes Dominion Energy, in late 2017 for mitigation of forest fragmentation impacts of the ACP. The controversial agreement allocated $57.85 million to six organizations, including $5 million to the Charlottesville Area Community Foundation to be used for forest conservation and water quality protection.
In an agreement letter dated and signed Jan. 12, CACF agreed to accept the $5 million to distribute to Albemarle for "infrastructure investments and administrative support at Biscuit Run State Park."
"The infrastructure investments that Albemarle County will make at Biscuit Run include the following: access roads, parking lots, restrooms, picnic shelters and trails for both walking and biking," the letter states. "Additional infrastructure investments may also include sporting fields and related facilities if funding permits."
CACF is required to provide a financial summary of distributions to the secretary of natural resources by Jan. 31 each year. County staff said the money will not be utilized until the updated park master plan is approved.
Being in the route of the pipeline is not a criterion to receive mitigation funds, Deputy Secretary of Natural Resources Joshua Saks said, but proximity was something that was considered.
"The project is nearby counties where the pipeline goes, and certainly this mitigation will allow for the people who are impacted by the pipe to still avail themselves of the outdoor opportunities," he said.
Albemarle Supervisor Rick Randolph said the Board of Supervisors was told during lease negotiations with the state that this was the only available money for the park. 
"This was the only pot of money available, and the board wrestled with this, given the fact that it was tied into Dominion and the Atlantic [Coast] Pipeline project," he said. "At the end of the day, though, we recognized that if we didn't take it, it was going elsewhere."
A week after the ACP memorandum of agreement was signed, then Gov. Terry McAuliffe and the Albemarle Board of Supervisors announced a 99-year lease between the county and the Virginia Department of Conservation and Recreation for the land at no cost, other than those needed to maintain the property. The county is required to leave 80 percent of the property under forest cover.
The park property, which covers about 1,200 acres, had been rezoned for about 800 acres of residential development and 400 acres for a park, but after the Great Recession, the state bought the property in 2009 from Forest Lodge LLC for $9.8 million in cash and about $12.5 million in tax credits.
The DCR in 2013 adopted the three-phase master plan for Biscuit Run State Park — which included a visitor center, amphitheater, multipurpose pavilion, campground, trailheads for bicycle and hiking trails and rental cabins — at an estimated cost of about $42 million.
In 2016, the General Assembly removed $42.5 million in funding for Biscuit Run from a bond package McAuliffe proposed, and during the next session, Del. David J. Toscano, D-Charlottesville, and Sen. R. Creigh Deeds, D-Bath, submitted budget amendments to provide $837,000 for an access road and a gravel parking lot to allow for day access to Biscuit Run, but they were not approved.
After funding for a state park was never included in the state's budget, it's now being planned as a county park.
Randolph said Albemarle had approached Nelson and Fluvanna counties and Charlottesville to see if there was interest in supporting a regional park, but they declined.
"We still want to see it regional, in terms of its impact and availability for other people to use it," he said.
The county has been working on a park master plan since the lease agreement with DCR was signed.
Albemarle supervisors had a work session in November regarding the county's master plan for Biscuit Run, where they were shown the proposed phasing and costs of the park. The first phase — which includes an entrance off Route 20 with an access road and a trailhead with parking, as well as a Hickory Street trailhead, a park maintenance facility, multi-use and bike trails and invasive species removal — is estimated to cost between $6.5 million and $7.5 million.
A second phase — which includes four athletic fields, a playground and picnic area and additional trails — is estimated to cost about $13 million to $14 million. The third phase is proposed to include five additional athletic fields for another $11.5 million to $12.5 million. There are also future phases that could include a trailhead and parking on Old Lynchburg Road.
"I'm determined to try to raise $15 [million] of the $25 [million] that I really think we need to get the park operational in a meaningful way, and then leave it to Albemarle to contribute $5 million, which seems fairly reasonable — that we would equal what we have received from the state initially," Randolph said.
The Board of Supervisors is scheduled to hold a public hearing Dec. 12 on the proposed updated master plan for the park and, once approved by the board, the master plan will go to DCR for approval before rezoning and construction can occur.
Be the first to know
Get local news delivered to your inbox!