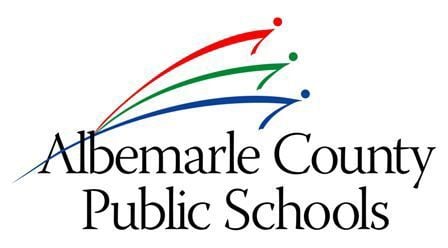 School security improvements, elevators in six schools and expanding Crozet Elementary top a list of 10 projects recommended to the School Board on Thursday evening.
The division's Long-Range Planning Advisory Committee spent the last 18 months reviewing population forecasts, enrollment projects and the state of school facilities to craft the recommendations. The 10 construction projects address capacity concerns, school safety and the division's aging school facilities. Including ongoing maintenance and replacement projects, the recommendations total $180.7 million over the next five years.
Several of the projects have been included in previous LRPAC reports, but this year has the most projects and largest dollar figure in recent years.
Staff and committee members said this year's report reflects the accumulating capital projects of the school division and urgent needs.
"I know that number seems pretty significant, and it may give you a little sticker shock, but we strongly feel this is a needs-based recommendation," committee member Gail Lovette said. "The division has some really pressing capital needs that need to be addressed with additional looming ones coming very closely in the future. We are growing county, our facilities are aging and investment is needed."
School construction projects equal $104.5 million, and maintenance projects total $76.2 million.
Eight of the division's 23 public schools are projected to be over capacity in 10 years. Two-thirds of the schools are 40 to 80 years old. Near the bottom of the committee's list are placeholder projects to renovate Albemarle and Western Albemarle high schools, as well as two unspecified elementary schools.
Recommended Projects
| Rank | Project | Total (in thousands) | Summary |
| --- | --- | --- | --- |
| 1 | School Safety Improvements | $2,000 | Installing electronic locks, a camera buzz-in system and badge readers on exterior doors at all schools |
| 2 | Data Center | $1,500 | Creating a stand-alone data center to contain and protect all the division's server equipment |
| 3 | Elevator Additions | $4,200 | Adding elevators at AHS, WAHS, MHS, BMS, CES and GES. |
| 4 | Crozet Addition and Improvements | $20,402.00 | Building an additional 28,000 sq. ft and making other improvements to the school |
| 5 | Middle School Facility Planning Study | $500 | Funding for a facility planning study to evaluate all needs and options for the division's five comprehensive middle schools |
| 6 | Cale Expansion and Site Improvements | $5,456 | Expanding the cafeteria at Cale and adding other classrooms to support the current student population |
| 7 | AHS/WAHS Renovations | $36,000 | A placeholder project to make comphrensive updates to AHS and WAHS that will be decided after a planning study is complete |
| 8 | Learning Space Modernization | $10,000 | Renovating and making improvements to instructional spaces at elementary and middle schools |
| 9 | Elementary School Renovation | 20,000 | A placeholder project for renovations at two elementary schools due to the age of the facilities. |
| 10 | Land Acquisition | $4,500 | Buying land for an elementary school in the western feeder pattern |
| M1 | Facilities and Grounds Maintenance Program | $45,310 | Improving, exchanging or replacing building components that are at or near the end of their useful life. |
| M2 | State Technology Grant | $3,500 | Supply computers, networking hardware, and related equipment to administer the Standards of Learning test |
| M3 | Technology Replacement Program | 13,896 | Replace classroom techology, provide operation support and maintaining network operations |
| M4 | School Bus Replacement Program | $7,500 | Purchase 14 school buses annually and equipment for the overall fleet |
| M5 | Furniture Replacement Program | $6,000 | Replacing classroom furniture throughout division schools. |
The Long-Range Planning Advisory Committee — made up of staff and community members — is charged with prioritizing school facility needs. The committee issues annual recommendations that inform the division's planning process for developing its five-year Capital Improvement Plan request.
The School Board will discuss its capital priorities at its August business meeting. Ultimately, it will make its capital request to the Board of Supervisors. At a May meeting, supervisors and the county School Board supported an additional $61 million in capital projects over the next seven years, which could require an estimated 4.5- to 6-cent increase to the real estate tax rate over that time period.
The School Board and supervisors will discuss the capital improvement plan in September. Board Chair Jonno Alcaro directed division staff to make sure that supervisors receive a copy of the report.
Board member Kate Acuff said the large price tag and the recommendations look at balancing the needs of aging school buildings along with the renovations and expansions needed to accommodate the area's growth.
"That is an argument that we as a school board have to make to the Board of Supervisors and the community because this price tag catches your attention, and it should," she said. "But I think we need to make the argument that these are important and necessary if we want to continue the quality of education
The top-ranked project calls for installing electronic locks and a camera buzz-in system to all schools at a cost of $2 million. This builds off a referendum project to add controlled entrances at all schools, said Rosalyn Schmitt, the division's operating officer.
School safety was a key theme in schools Superintendent Matt Haas' listening tour last fall.
"We did some piloting of the electronic lock, but not the buzzer system, and we've determined based on feedback from the Safety Advisory Committee, that arrangement should be all schools," Schmitt said.
Board member Steve Koleszar said he was skeptical of adding locks and a buzz-in system and was concerned it would make schools less welcoming.
Lovette said this is a preventive measure and one that is standard in schools.
"I actually would find it to be very welcoming to know my children were safe with adequate measures in terms of custodial issues in terms of training for staff for this," Lovette said
Other board members were supportive.
Other safety and security projects — ranked second and third — are constructing a new data center for the division's servers and installing elevators at Albemarle, Western Albemarle and Monticello high schools; Burley Middle School; and Cale and Greer elementary schools.
Existing elevators do not meet modern standards and emergency personnel could not fit a stretcher in them.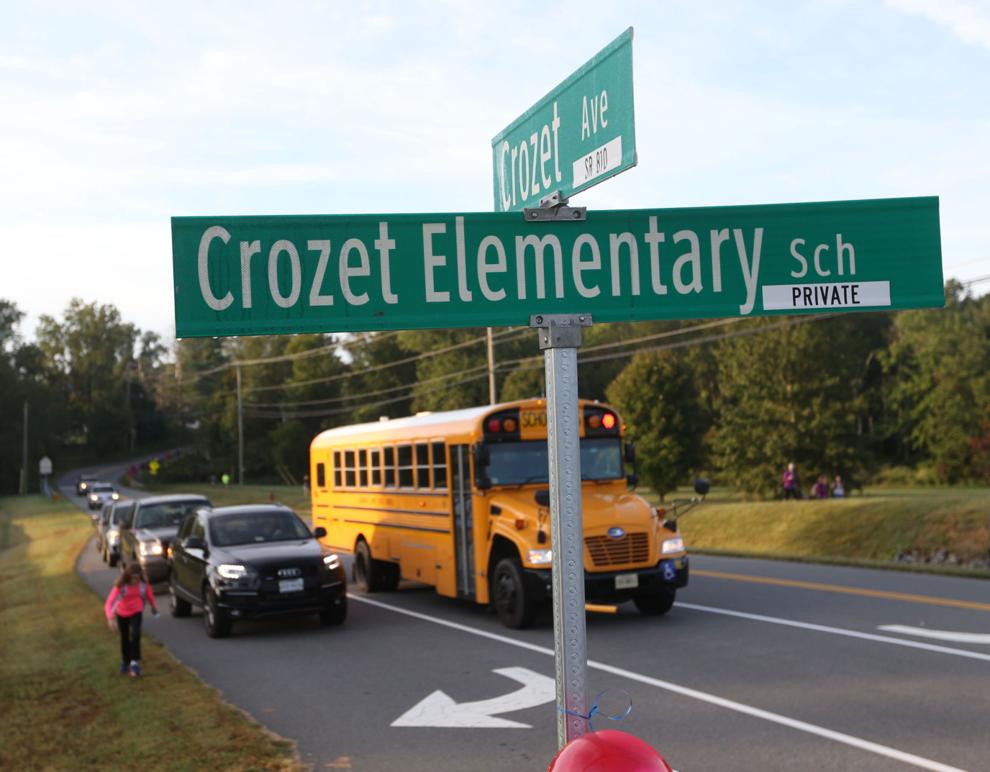 Crozet Elementary and capacity concerns
Expanding Crozet Elementary has appeared in the annual LRPAC report for several years. This year, the committee ranked it fourth, and it is the top capacity-related project on the list.
"The time is now," Schmitt said. "Anybody who is familiar with that area knows that."
Crozet's population is projected to nearly double by 2045, according to the report.
"This is not an area that's going to stop growing," said Kate Barrett, a committee member. " … So this is not a permanent solution to address the growth that's coming through the area, but it is a bigger Band-Aid than what we have right now, which is nothing."
The $20 million expansion would add 16 classrooms and increase capacity to more than 700 students. In 2018-19 school year, 380 students attended Crozet, which has a capacity of 330. Meanwhile, Brownsville Elementary is over capacity, and eight mobile classrooms will be used next year.
The committee recommended redistricting in conjunction with the expansion.
In the recent capital budget, the county funded the initial design work for the Crozet project, which will start on the fall. If funded next fiscal year, the addition is expected to be completed for the 2022-23 school year.
Joe Fore, a parent in the Crozet community, urged the board members to adopt the recommendations during public comment at Thursday's meeting.
"I want to thank the Advisory Committee for recognizing how serious these growth issues are and for prioritizing ways to address the overcrowding in Crozet schools," he said. "This is an absolutely vital issue for the western part of the county."
To address further growth in the western feeder pattern, the committee recommended that the School Board purchase a site for a new elementary school in the next few years while land is available.
Other capacity-related recommendations include having division staff study redistricting students from Baker-Butler Elementary to Broadus-Wood Elementary. Baker-Butler is over capacity, while neighboring Broadus-Wood has room for more students.
Schmitt said potential redistricting is years away.
"The situation at Baker-Butler is not in dire crisis mode for that study to be triggered right now," she said.
Committee members didn't have an effective and efficient solution for overcrowding at Cale Elementary, which is full and in a growing area of the county with several developments in the works.
"There's no easy, obvious solution," Schmitt said. "There's no school right nearby to redistrict to, so they just said, 'you've got to study this.' They wanted to raise the flag. There's an issue here."
In the short-term, the report includes $5.4 million to expand the cafeteria and to add four classrooms, as well as a music and art classroom.
Bakick stressed that this plan is not a permanent solution for the school.
"This may actually not meet the needs of future needs of the school," she said. "This really is something that we want the board to recognize."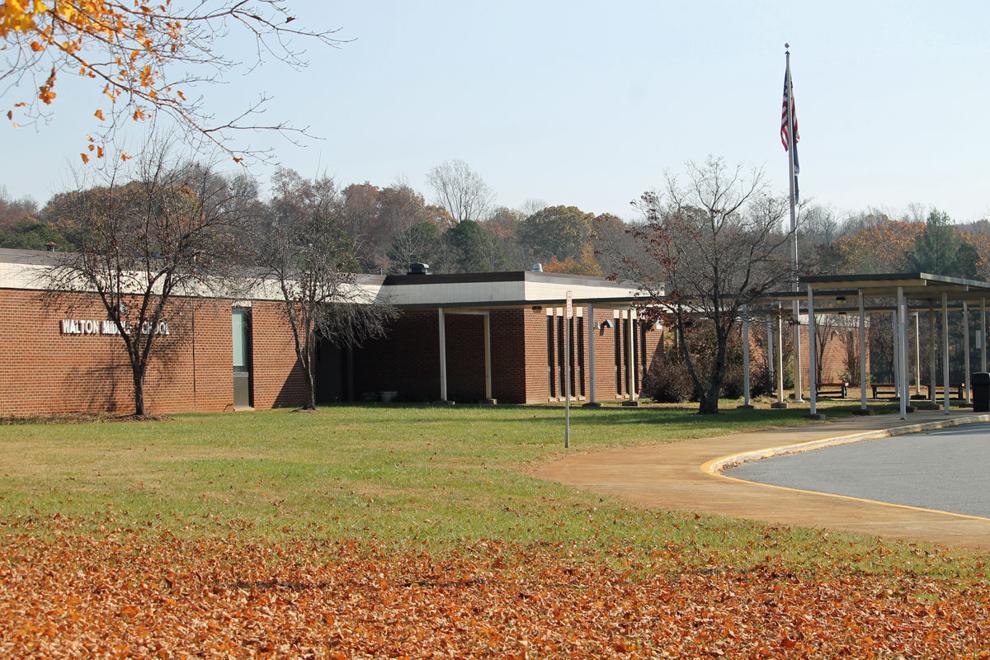 Throughout the last 18 months, the committee discussed capacity issues at the middle schools. Three are expected to be over capacity in the next 10 years, while the other two will have plenty of room.
The committee is recommending a middle school facility study next year similar to the EFNI report that analyzed the county's four high schools. The study would include data analysis on capacity needs, feeder patterns, boundaries, instructional space needs and parity among schools, and then consider a range of solutions, according to the presentation.
"We feel this is an urgent need," Bakick said.
Schmitt said tackling the middle school problem is complicated.
"It's not a matter of redistricting, because there's feeder pattern implications, both at a high school and elementary school," Schmitt said.
Alcaro said the middle schools will be the board's next big issue to tackle.
The committee is recommending $500,000 for the study. To read the full report, go to bit.ly/LRPAC2019.