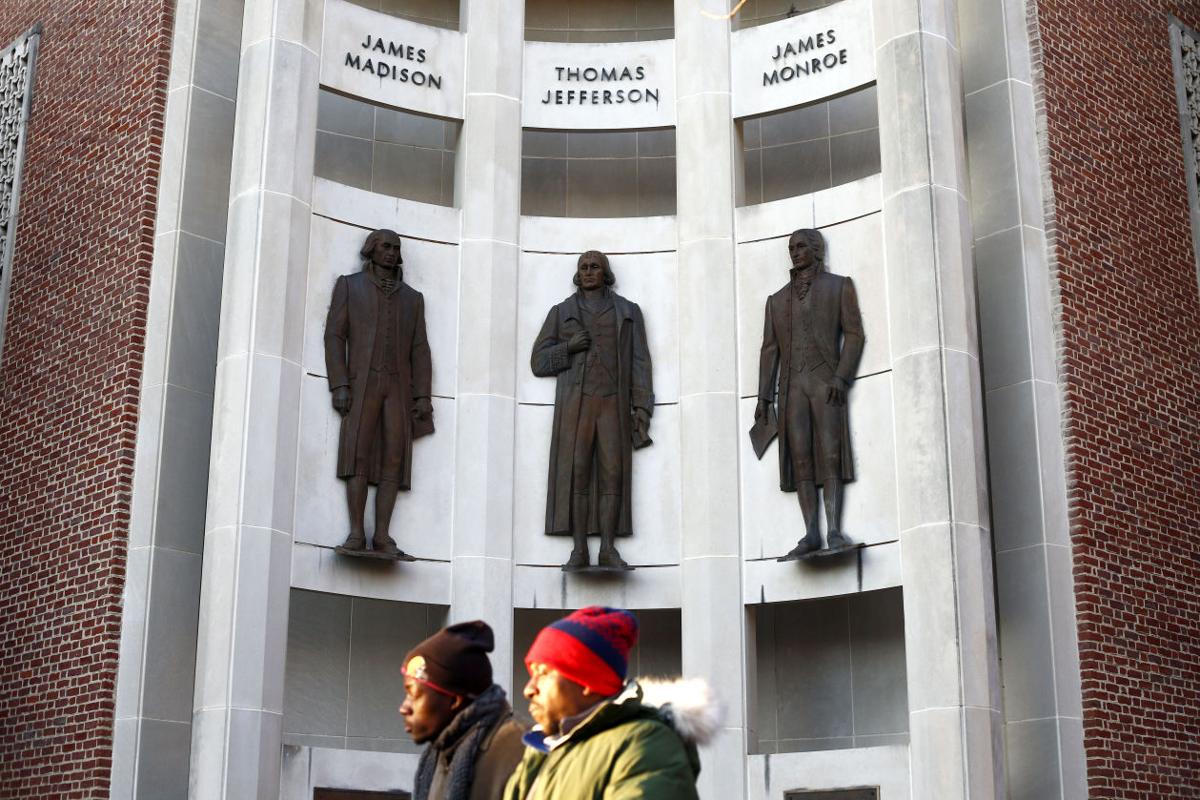 Proposed changes to Charlottesville's charter that would have allowed City Council members to determine their own pay are foundering after a chilly reception by state lawmakers.
Del. David J. Toscano, D-Charlottesville, said Thursday that he will not introduce the changes in the upcoming General Assembly session, which starts next Wednesday.
Councilors voted, 3-2, in December to allow the city to operate outside of state guidelines for mayor and councilor pay — $18,000 a year for councilors and $20,000 a year for mayor.
The proposal also includes several minor revisions to reflect changes in government that have occurred, such as moving municipal elections from May to November.
The amended charter has not been properly vetted, Toscano said, and he believes the public is still leery of its contents.
"The charter, as it's written, could be very problematic, and not just the pay increase portion," he said. "The charter makes a lot of changes."
Del. Rob Bell, R-Albemarle, also said he opposed the proposal. Sen. R. Creigh Deeds, D-Bath, the city's only other representative, couldn't be reached for comment
Unless Deeds presents the proposal, it likely won't be considered by the General Assembly, which must approve charter changes because Virginia is a Dillon Rule state, meaning localities only have powers specifically granted to them by the state legislature. However, it is not necessary for charter amendments to be introduced by a legislator representing the area requesting the change.
Even if it is presented, Toscano said, it stands little chance of success.
"Introducing a charter that would allow the City Council to raise their salaries to an untapped amount is a non-starter in the General Assembly," Toscano said.
Another factor: This year's session is short, meaning legislators are only allowed to introduce 15 bills and therefore have to be more tactful with their selections, Toscano said.
Last month, Mayor Nikuyah Walker said the proposal would probably fail in the General Assembly but that it was worth a shot. Councilors Mike Signer and Heather Hill voted against the measure in December.
Walker, Signer and Councilor Kathy Galvin did not return calls for comment.
Councilor Wes Bellamy said he needed to consult with City Attorney John Blair. Hill wrote in a text message that she wasn't sure about the charter's status.
According to Virginia code, if the change isn't introduced in this year's General Assembly session, it will require a voter referendum to be sent to the legislature next year. If it is substantially changed, council could approve the measure following a public hearing.