Good learners go into the pit, Melanie Johnson told a group of second-graders at Jackson-Via Elementary last week, and she wanted to help them get out of the metaphorical pit.
Climbing out would require productive struggles, trying and problem-solving, said Johnson, a gifted resource teacher.
She was working with Tess Krovetz's second-grade class during math time. The Charlottesville school system is rolling out a new approach to gifted education that opens up services to all students — overhauling its maligned Quest program.
Two weeks into the new school year, division officials are encouraged by the changes to gifted education and the collaboration among the classroom and gifted teachers. Moving forward, they will look to the experiences of students and their attitude to rigor as gauges of how the new model is working.
Before Johnson had students work on an activity, she asked them, "Are you ready to struggle?"
The students responded with an enthusiastic "yes."
Schools Superintendent Rosa Atkins said in an interview last week that they want to see all students are engaged in learning and challenged with this new model. Ultimately, the goal is to increase student achievement in math and reading.
"Our new gifted model will not be the sole determinant, but it will be a part of the tapestry and the environment and culture we are creating in order to impact student achievement," she said. "We believe research shows us this is a high-yield strategy that we are putting in place, and we look forward to seeing those changes in student performance."
Students also will be formally identified for the gifted program in third grade. Previously, identification occurred at the end of first grade. More student work and observations will be included in screening students for the program.
To better reflect the new model, division officials are changing up some terms they use in discussing gifted education.
"To start with, it's not Quest anymore," said Bev Catlin, the division's coordinator of instruction, who oversees gifted education.
At the School Board's retreat at the end of May, school board members and division officials said Quest had a negative connotation among community members and suggested moving away from the name.
"It's gifted education," Atkins said. "We haven't tagged it with a name, but we'll get there."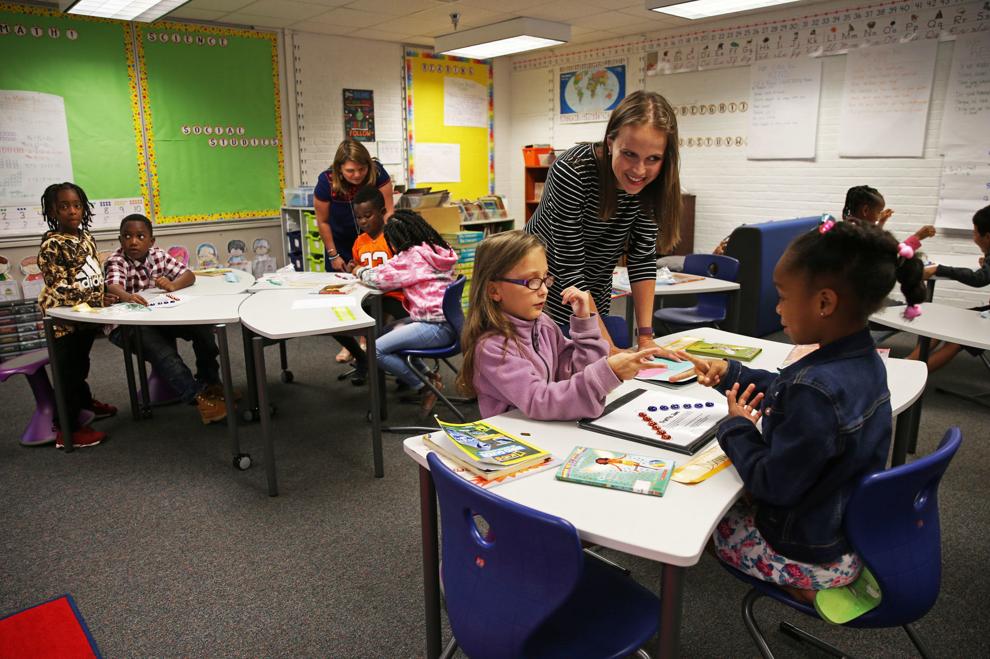 More gifted teachers
The division also changed the job title of its gifted specialists to gifted resource teachers.
"They are actually now a resource," Catlin said. "This seems like a better terminology for the kind of work that they are going to be doing."
Johnson is one of the additional gifted resource teachers, hired to help implement the new model. Six of the eight positions have been filled, giving each elementary school two teachers.
The two open positions are for Walker Upper Elementary and Buford Middle. Currently, Walker has three gifted resource teachers and Buford has two.
Catlin said the gifted resource teachers are developing schedules right now to plan out their days and weeks. The expectation is that they'll visit each class once a week for English and math — the two academic areas selected for gifted education.
The schedule is to help teachers find a balance between "collaborative planning and collaborative teaching," Catlin said.
'Let's go from there'
In the classroom, Johnson and the other gifted resource teachers work with the classroom teachers. Sometimes, they might take the lead on a lesson or work with groups of students as part of learning centers.
On Thursday, Johnson took the lead and talked about problem-solving with Krovetz's students. Then, she had the children partner up for a brain-buster activity. Johnson and Krovetz walked around the classroom to help. Krovetz was taking notes about different students.
"I love how you are struggling," Johnson told one group.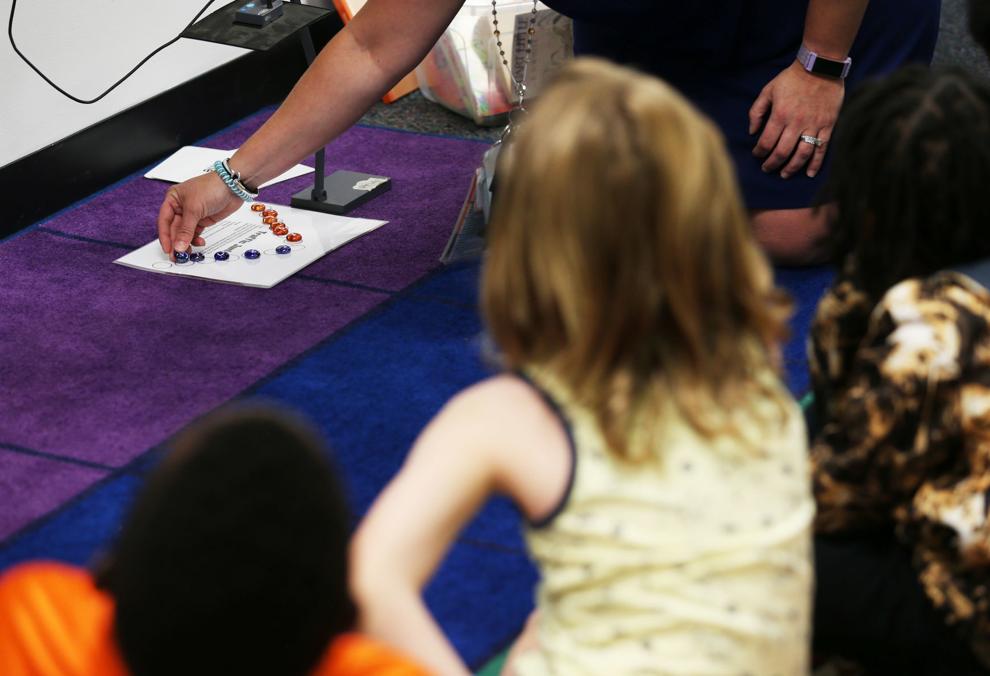 Atkins said she wants the teachers to start slowly and develop a schedule where they are seeing each class once a week.
"Let's go from there and see what needs to happen next," she said.
The division hired University of Virginia professor Catherine Brighton to assist with making these changes.
Catlin said she and other gifted resource teachers will be looking at students' attitudes about rigor and their willingness to embrace rigorous curriculum and instruction.
"We want to see growth in that," she said. "There are some students who can be hesitant about beginning something that puts them on their intellectual tip-toes. We're going to be looking for them to be more willing to do that. I'm not sure there's going to be a number to it, but I think we will be able to see what are the attitudes."
For students, working with the gifted resource teachers should be a normal part of their day, Atkins said.
"We don't want students to feel that their experience with the gifted resource teacher is something extra for them," she said. " … This is what they should expect from us, this level of rigor, and this level of rigor will permeate all of their experiences."