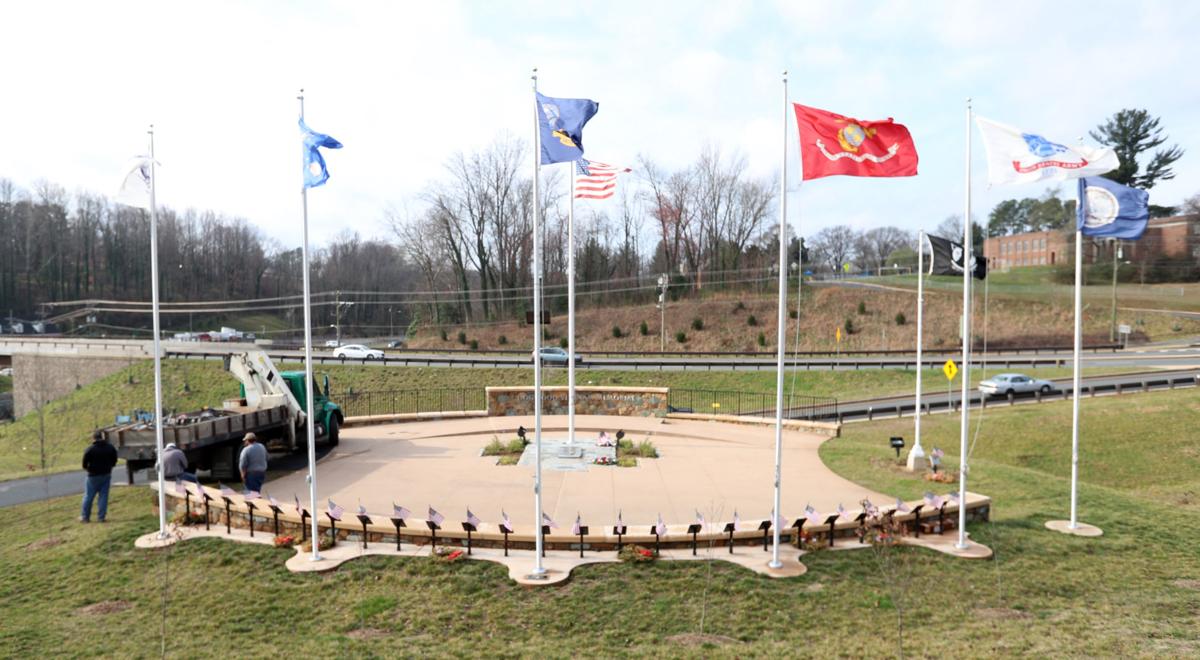 Citing concerns for security and safety, Charlottesville officials on Monday said they will approve a demonstration permit for Saturday's Unite the Right rally organized by pro-white activists if the rally is moved to McIntire Park.
But Jason Kessler, who is organizing the rally, says he won't accept the condition because McIntire Park lacks the symbolism provided by the statue of Confederate Gen. Robert E. Lee that has stood in Emancipation Park, recently renamed from Lee Park, since the 1920s.
"The whole thing is in support of the Lee monument," Kessler said after the city's news conference announcing the decision to change the location. "The fact that they'd try and move it away from the statue is, in itself, a violation of our free speech rights."
Kessler said he would seek legal recourse rather than move the rally,
At the news conference, City Manager Maurice Jones said the size and nature of the demonstration for which Kessler submitted a permit application on May 30 has changed as more protesters and counter-protesters signed on.
"Based on information provided to me by law enforcement officials, the city has decided to approve Mr. Kessler's application for a permit to hold a demonstration on the day and at the times requested, provided that he use McIntire Park, rather than Emancipation Park, for the demonstration," Jones said, reading from a prepared statement.
"There is no doubt that Mr. Kessler has a First Amendment right to hold a demonstration and to express his views. Nor is there any doubt that we, as a city, have an obligation to protect those rights, the people who seek to exercise them and the broader community in which they do," Jones said. "We have determined that we cannot do all of these things effectively if the demonstration is held in Emancipation Park."
Jones and other city officials declined to answer any questions during or after the news conference.
The rally in Emancipation Park promised multiple planned protests and possibly thousands of protesters vehemently opposed to each other all crammed into a four-block area of downtown. That had city officials worried about public safety.
The Unite the Right rally, scheduled for noon to 5 p.m. Saturday, is expected to be attended by members of the National Socialist Movement, the pro-secessionist League of the South and hundreds of their allies in the Nationalist Front and "alt-right" movement.
According to permits acquired from the city by University of Virginia professor Walt Heinecke, counter-protesters are expected to gather at the park and at nearby McGuffey Park and Justice Park, recently renamed from Jackson Park.
The alt-right groups indicated they would try to bring as many as 1,000 protesters to the park, and local chapters of Showing Up for Racial Justice and Black Lives Matter also have posted calls on social media for people to join them in counter-protest.
Congregate Charlottesville, a multi-denominational clergy group, made a July call for 1,000 clergy, especially white clergy, to attend the rally in protest.
Officials on Monday declined to estimate the number of protesters they expect, but estimates bandied about by local businesses and organizers range from 2,000 to 8,000.
Police said the anticipated number of protesters would make it difficult to ensure public safety if the Unite the Right rally were held at Emancipation Park.
"Having the demonstration at McIntire Park is safer because the park is large enough to accommodate the size of the anticipated crowd," said Charlottesville Police Chief Al Thomas. "It also avoids a situation whereby overflow crowds spill into the streets, as would likely occur at Emancipation Park."
Thomas, who also read from a prepared statement, said the larger park will allow more security, better emergency medical care and other services.
"Law enforcement also will have the room needed to maneuver and direct crowds toward safety in case of a disturbance," he said. "Additionally, we can more effectively stage other public safety resources that would allow for immediate response, if needed."
Social activists said they question the safety of relocating to McIntire Park because it has limited entrances and exits should something happen. One referred to the park on Twitter as a potential "battlefield."
"McIntire Park has limited ingress and egress points and has natural choke points," said Emily Gorcenski, a Charlottesville social activist who questioned whether the relocation would provide more safety. "If you're out in the heat at McIntire, forget it. There is no shade."
Saturday's events come in the wake of a July 8 Ku Klux Klan rally that brought about 50 Klan members and 1,000 counter-protesters to Jackson Park. That rally was loud, but nonviolent until the Klan members left after about 45 minutes.
Protesters derided both Klan members and police as the Klan exited. Video taken at the protests shows some protesters hurling bottles and objects at police. Police declared an unlawful assembly and shot three tear gas canisters to break up the crowd. By the end, 23 people had been arrested.
Police and protesters disagreed about whether the tear gas was necessary, with police saying that at least one officer was doused with a protester's pepper spray and the protesters denying that it happened.
Thomas said police support the right to demonstrate, but said the demonstrations need to be peaceful.
"I would remind everyone who plans to participate in these demonstrations or counter-demonstrations that you have a right to do so peacefully," Thomas said.
Thomas noted that the approaching rally has many in town worried for their safety. Citing that possibility, UVa President Teresa A. Sullivan last week advised staff, students and faculty to avoid the rally.
"There is a credible risk of violence at this event, and your safety is my foremost concern," she wrote.
The potential conflict has caused concern among businesses, especially on the Downtown Mall. Business owners say they have discussed with police whether to be open as usual that day. Some have decided to close.
Brazos Tacos and the McGuffey Art Center previously announced they would be closed Saturday.
The Virginia Discovery Museum announced Monday that it will be closed Saturday. In a statement, the museum said the road closures expected downtown will make it too difficult for people to visit the children's museum.
"VDM is a resource for all children of our community, as we understand that children learn best in an inclusive environment," the statement read. "We seek to meet the interests, needs and abilities of all the children we serve and to create an environment in which differences are celebrated."
Susan Payne, a spokeswoman for the Downtown Business Association of Charlottesville, on Monday said the association supports the city's move.
"This decision protects the safety of the community, as well as downtown properties, due to the anticipated increase in the size of the crowd," Payne said in a statement. "The size of the McIntire Park location provides more adequate parking and space for individuals attending the rally."
Thomas asked that protesters from both camps to pledge to remain nonviolent.
"I urge groups on both sides to publicly commit to a nonviolent assembly," he said. "Your commitment may influence the small minority that may seek to jeopardize public safety and will also serve to strengthen bonds throughout our community, reduce a growing cloud of fear, and emotionally disarm those who would delight in provoking others towards violent actions."
Mayor Mike Signer said the City Council backs the decision to move the rally while supporting the right of opposing sides to demonstrate.
"Democracy can be noisy, and it can be messy," he said. "But by ensuring we protect both public safety and the Constitution through the city manager's decision, I firmly believe that we will emerge from the weekend of Aug. 12 a stronger community than ever."