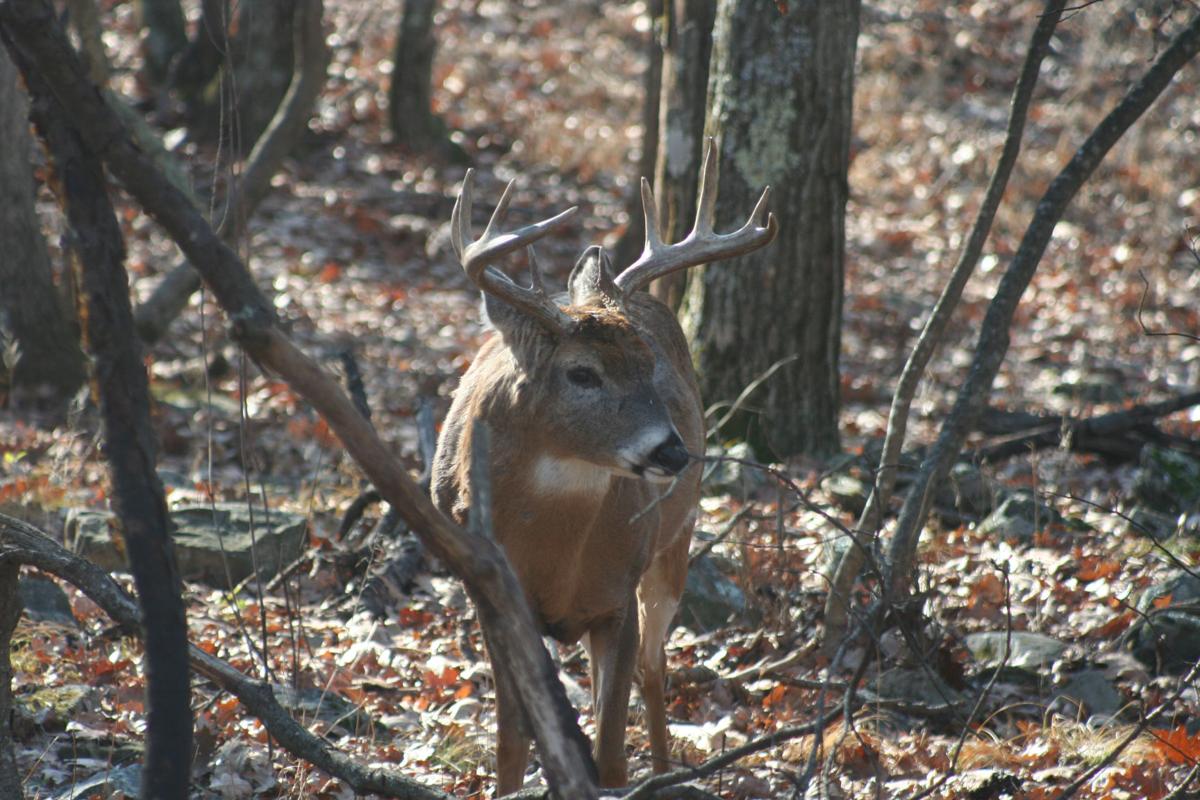 Charlottesville City Council has decided to go forward with addressing the city's spike in the deer population and how to cull it.
Prior to the council's decision at its final meeting of 2016 on Monday, city staff made the recommendation that a lethal approach be adopted to cut down on the deer population, and the council agreed that it should involve both the means of urban archery and sharpshooting
Mike Murphy, assistant city manager, presented and discussed several options with councilors.
"Based on cost, and effectiveness, staff would not advocate for the non-lethal use of vaccination or surgical procedures to manage the number of local deer. The use of lethal alternatives depends greatly on the community and council perception of safety," a staff report says, adding that council should consider adopting a plan that utilizes a "combination of urban archery and sharpshooting."
The council approved a hybrid of a "robust program," as Mayor Mike Signer said, for bow hunters, with requirements such as insurance on private land where this technique is used. The other part of the hybrid involves utilizing city police for sharpshooting on public land.
Councilor Bob Fenwick said he was not in favor of including city police in the sharpshooting component.
City staff had said that having the police department engage in deer population control tactics instead of hiring a firm to do so would require the city to "build capacity to do so."
One condition was that this type of action occur on a minimum of three acres when it is done on private land, but some councilors offered support for a minimum of one acre. The three-acre provision was approved with the knowledge that it could be changed at a later date if necessary.
Councilor Kristin Szakos had requested city staff to see if it would be possible to do managed bow hunts on public lands, as she said she had seen in another locality's ordinance.
Staff will return to the council at a later date with more information. The council will then be able to provide additional instruction and possible limitations on any of the chosen programs.
Several councilors acknowledged they have heard concerns about using lethal force rather than non-lethal tactics — which are often more costly — to deal with the high deer population.
Szakos said she has heard some people express they are distressed with the idea of deer being shot in the city, but she pointed out that deer cause a public safety risk when they wander in roadways. She said that this way of culling the population would be much more humane than the result of deer being killed in traffic.
Signer said it was a difficult decision to make and nobody enjoys being faced with these types of options.
In September, State Farm Insurance released a survey that showed one in 94 Virginia drivers will hit a deer in the coming year. The study ranked Virginia 13th in the country for the most potential deer collisions.
West Virginia ranked No. 1 in the study, with one in 41 drivers likely to strike a deer.
Earlier this summer, an urban deer management expert with the Virginia Department of Game and Inland Fisheries told the City Council that the most effective way to manage the deer population and mitigate the risk to public safety is to promote urban archery or a coordinated culling program.
Seasonal bow hunting in cities and towns is permitted and regulated by the game department in more than 40 localities in Virginia, including Richmond, Fairfax, Danville and Lexington. Charlottesville currently does not participate in the urban archery season.
The City Council also was scheduled to discuss which activities will be allowed at the Ragged Mountain Natural Area, as well as the final report from the Blue Ribbon Commission on Race, Memorials and Public Spaces, but had not done so by press time.
Get local news delivered to your inbox!
Subscribe to our Daily Headlines newsletter.