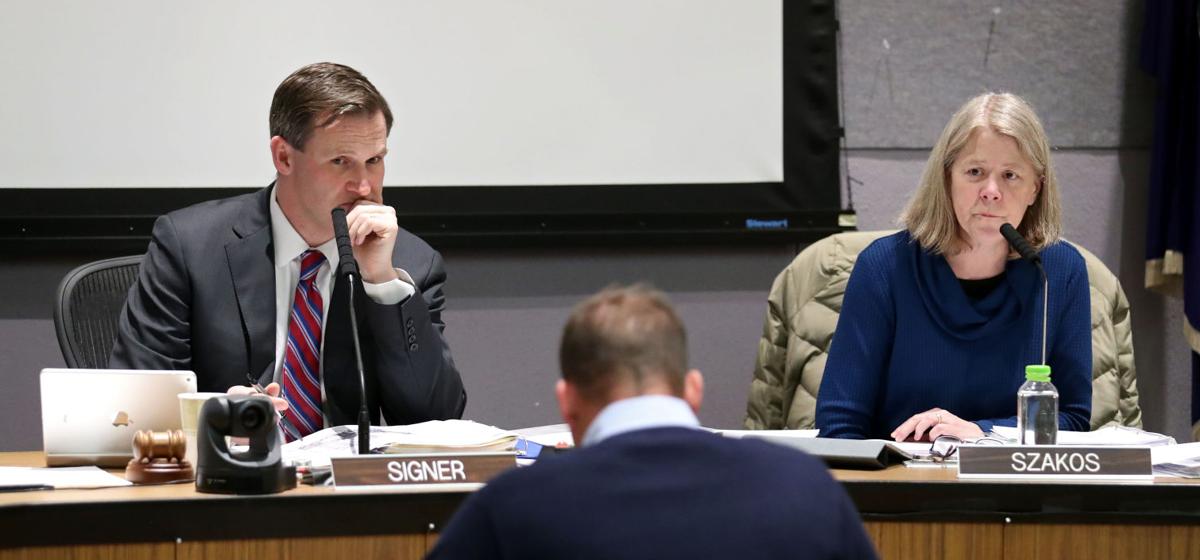 Charlottesville city councilors voted Monday to give themselves a $4,000-a-year raise, after seeing a staff report that compared their salaries with other Virginia localities.
But the numbers in the staff report were inconsistent with a report produced last month by Smart Cville, a nonprofit that gathers government data.
The Smart Cville report, published on the organization's website, surveyed 16 communities and included sources. The city staff report had figures for eight localities listed, but did not include sources.
While the numbers for a few cities were consistent, the numbers for Harrisonburg differed widely. The Smart Cville report said the mayor and councilors there make $15,000 and $12,000, respectively, while the staff report said they make $5,000 and $4,000.
Mary-Hope Vass, a spokeswoman for the city of Harrisonburg, said in an email Tuesday that the mayor makes $15,000 and the councilors make $12,000.  
The inconsistency was caused by an error on the part of Harrisonburg city staff, Vass said.
"Another staff member for our locality looked in the wrong field in our software when reporting this information to the city of Charlottesville," she said in an email. 
With Monday's vote, Charlottesville councilors next year will begin making the maximum annual salary for elected councilors in a community with a population of fewer than 75,000 people.
The change reflects a 25 percent increase over the current pay rate for the mayor and a 28 percent increase for the other four councilors. The annual salary for the mayor will increase from $16,000 to $20,000. The salary for the other councilors will increase from $14,000 to $18,000.
Because state law stipulates that salary changes for local elected officials cannot go into effect until after the next election for that office, the new pay rate for the council's five elected officials will begin July 1, 2018.
According to the report staff provided, the mayor in Roanoke — which has a population of nearly 100,000 — earns $20,000 per year and councilors earn $15,600.
The Smart Cville report on mayoral and councilor salaries across the state shows the mayor of Roanoke earns $22,000, while the rest of Roanoke's councilors make $18,216 per year.
Roanoke spokeswoman Melinda Mayo said Tuesday that the mayor of Roanoke currently makes $22,000, the vice-mayor makes $18,216 and the other councilors make $17,116. 
Charlottesville's council passed its salary increase on a 4-1 vote, with Mayor Mike Signer voting against it.
"By the structure of our government, this will always be a part-time job," Signer said at Monday's council meeting, adding that he is interested in the city focusing more resources for staff to assist the councilors in addressing the job's demands in the age of proliferating digital and social media.
"If you don't vote for it," Councilor Wes Bellamy asked Signer before the vote, "are you going to donate" your additional compensation?
"If the job pays, the job pays," Signer responded.
After requesting more information last month about councilor salaries in other communities across Virginia, Signer expressed some disappointment in staff for providing only a small comparative report shortly before Monday's meeting.
"I don't want to criticize anyone on staff, but I asked to receive information about cities" with councils that have a comparable workload, Signer said. He added that the lack of research on the topic also swayed him to vote against the measure.
"I think it would be really difficult to get that information and feel comfortable presenting it to City Council feeling confident it gives you true indication of what individual city councilors are doing," City Manager Maurice Jones told Signer.
Councilor Kathy Galvin said she thinks being a councilor is a 40-hour-a-week job, given the demand from constituents and time required to research policy proposals. She agreed with Signer that more staff support could be helpful, but argued in favor of the salary increase.
"I just wanted to add, it winds up being a rarefied air up here for only the elites who have professional jobs, are independently wealthy, have very-high-paid spouses or don't have a mortgage or rent payment," Galvin said.
"If you're a single mom or have two jobs, you simply cannot do this job. So that means you're losing representation," she said. "I think it's important we try as much as we can to make this a job so more and different kinds of people can do it."
The last time councilors received a salary increase was in 2008. At that time, the salaries increased from $12,000 to $16,000 for the mayor and $10,000 to $14,000 for the other councilors.
In 2012, councilors voted to include themselves in the city's employee medical and dental insurance coverage plans.
City spokeswoman Miriam Dickler said employees and councilors who already have medical insurance from another source are allowed to opt out of coverage and receive a $500 annual stipend that's paid over the course of the year.  
Get local news delivered to your inbox!
Subscribe to our Daily Headlines newsletter.