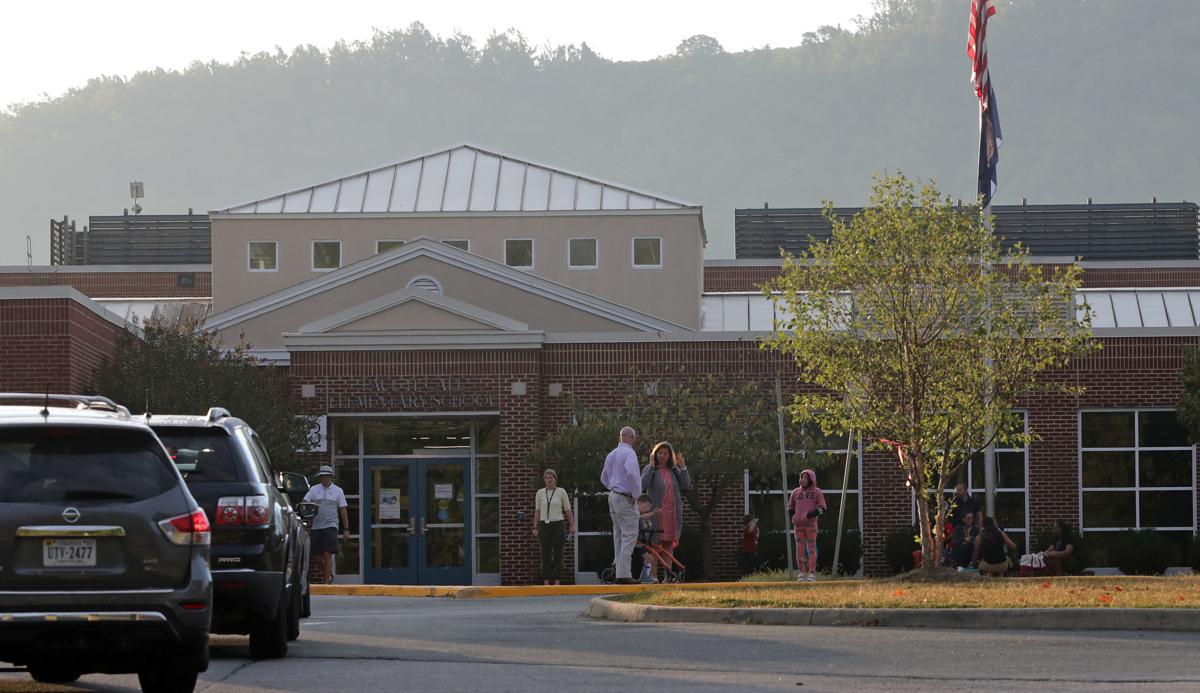 The name of Paul H. Cale Elementary School should change, Albemarle County schools Superintendent Matt Haas said Thursday.
Changing the name will acknowledge that integration was not handled correctly in the county schools and that African American children shouldn't be denied opportunities, Haas told School Board members during a presentation that capped off months of review. Cale was superintendent of Albemarle schools from 1947 to 1967, overseeing the integration of schools in 1963.
"We are here to make things right," Haas said in an interview before his announcement.
During his remarks to the School Board, he highlighted examples of racism in Albemarle and violations of federal law. The booster club at Albemarle High School held a minstrel show to raise funds, according to the school's 1963 yearbook. In 1955, a student in blackface won second place in the school's talent show.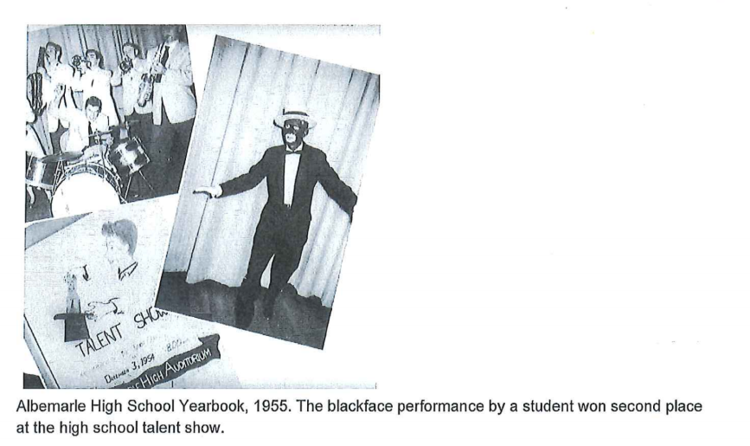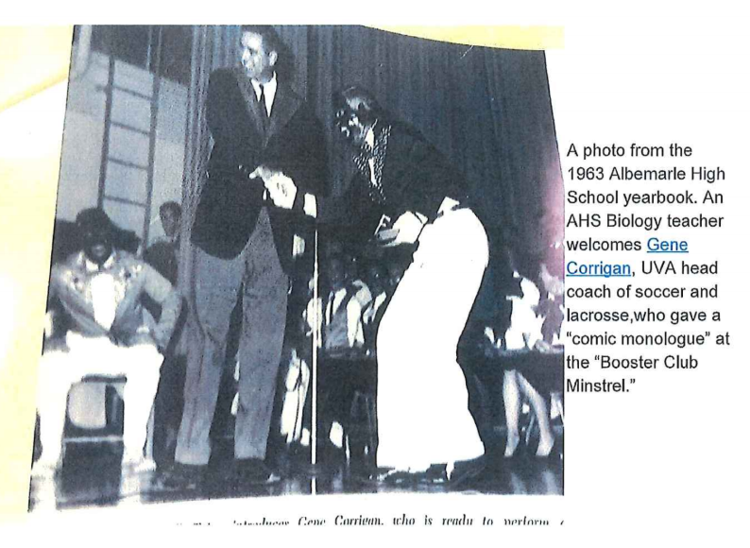 A large photo of the Confederate flag was included in the 1968 yearbook, the year that students from the all-black Burley High School started attending Albemarle High.
"While it was a time that should always be remembered, it is not a time to be celebrated," Haas said at Thursday's board meeting.
Haas framed his recommendation as a "thank you" to the 26 African American students who integrated the county school division in 1963 — nine years after the U.S. Supreme Court ruled school segregation unconstitutional. The schools weren't fully integrated until 1967.
"When you look back at that time, we didn't integrate the schools," he said in the interview. "The African American students and their families integrated the schools. There was no top-down decision to say we are going to pursue this or move forward, or at least we have no record of it."
"What struck me was that there's no mention whatsoever of any school division leadership of any kind," Haas said.
Cale's family and friends have said he didn't have all the power to integrate the schools and should be commended for doing so without having a school close. In Charlottesville, then-Gov. Lindsay Almond closed two schools after a federal court ordered them to be desegregated.
During a public comment period of Thursday's meeting, Lewis Johnson, one of the 26 students who integrated county schools, said he supported changing the name of Cale.
On the other side, the Rev. Roy Thomas, a friend of Cale's, said, "Paul Cale is not a symbol of racism; he didn't have a racist bone in his body. His name is not controversial except in the minds of some people who never knew him."
Thomas refuted an advisory committee's recommendation to rename the school, saying they based their decision on false information. The committee — made up of parents, community members and educators — researched newspaper archives, reviewed meeting minutes and looked at interviews with students, teachers and administrators who were in county schools during that period, along with input from Cale's family and friends.
"To change the name of Cale school would be a grave injustice perpetuating the growing culture of defamation and untruth in our country," he said.
One other person spoke during public comment; they were in support of keeping the name.
Thomas, family members and other friends have pointed to a number of Cale's accomplishments as reasons for keeping his name on the school. As superintendent, he consolidated the division's schools and built 10 of the school buildings in use today. He started many programs and added support services, which helped to transform the division into a more modern school system.
Haas did not mention the article during his remarks.
A School Board presentation nearly a year ago included the comments. After that presentation, the School Board directed Haas to review the division's naming policy for school buildings and facilities and to look at the 14 schools named after people.
Haas said the cost of signage for changing Cale Elementary's name is expected to not exceed $6,000.
The School Board, which did not discuss the matter after Haas' presentation, is expected to vote on the matter on Oct. 10. If the board co-signs Haas' recommendation, the advisory committee will reconvene to come up with another name for the school.
Before the division reviews other schools named after people, Haas wants the School Board to adjust its policy so the process doesn't seem like an attack on a person.
He suggested shortening the process so that the advisory committee would recommend a name of the school with the current moniker as an option. This would reduce the time involved and refocus the review on what's the best name for a school, given the School Board's current values and policies, Haas said.
Those changes would make the process less "agonizing," he said.
He also recommended conducting more than one name review at once.
Haas doesn't want future schools or buildings to be named after people. Rather, the first option should be the school's geographical area. Additionally, any name should have an expiration date.
"Every so often, a school renews its mission," he told board members. "So should the school community, from one generation to the next, join together to consider the namesake, as well."
Haas didn't have any recommendations for the remaining 13 schools.
"Each school community deserves its own due process," he said. "I understand that this process can be agonizing and controversial in its introspection; however, this kind of societal introspection is part of reframing our historical narrative to be more accurate, relevant and transparent."