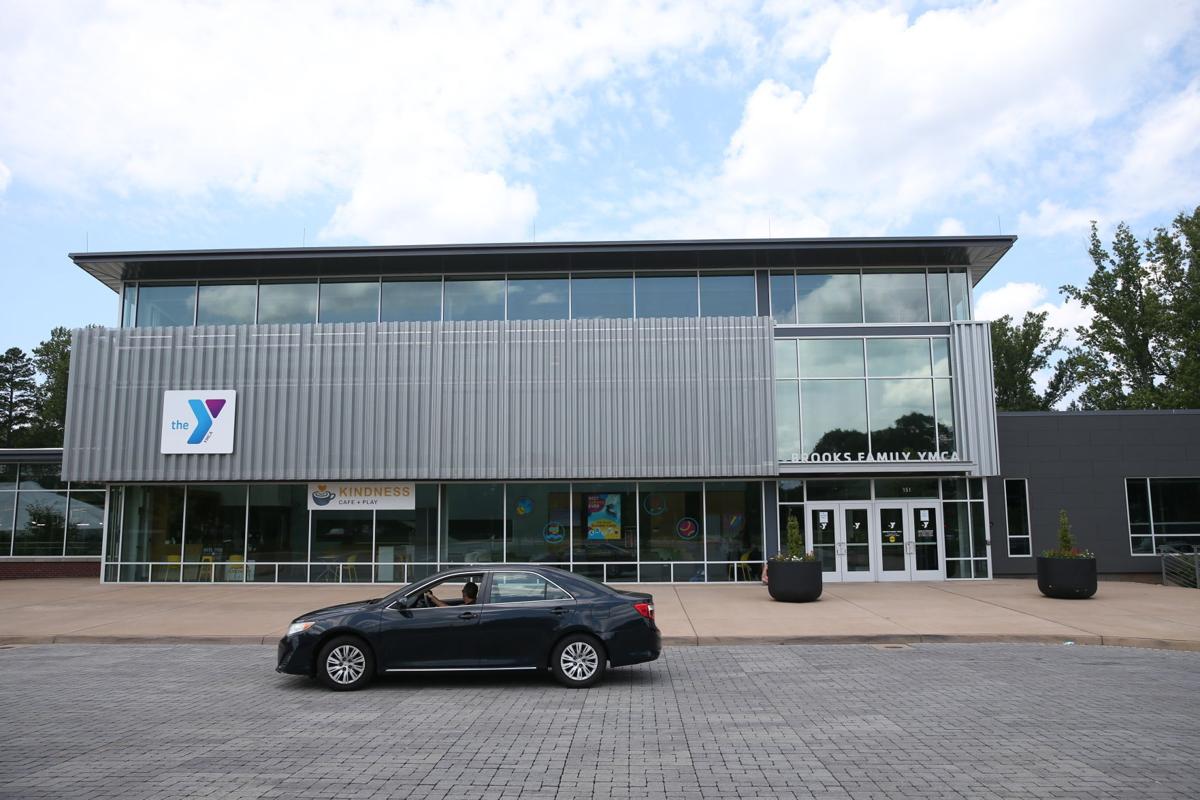 Before the COVID-19 pandemic, finding childcare in the Charlottesville area was a challenge.
Now, childcare openings are almost nonexistent, said Tori Maxey, the provider network coordinator with Piedmont Virginia Community College's Network2Work program, which helps people find jobs by connecting them with employers and training.
Maxey works with community agencies to support students in the program and overcome hurdles such as transportation and childcare — the latter of which is one of the biggest barriers for getting people back to work.
"Network2Work is always willing to help absorb the cost by job seekers, but at this point, we just need help with who has openings," she said. "Who is safe and clean enough for our job seekers to go to work and not worry about their children?"
Stretched thin by capacity constraints and other COVID-19 precautions, child care providers in the Charlottesville area are struggling to meet demand for their services as area businesses start to reopen. Further gaps in services as schools reopen online will most likely have to be filled by community groups and other partnerships.
"Our students never stopped during COVID," Maxey said. "They've worked so hard, have received their credential, and they've gotten hired. We don't want to stop that motivation. We want to be able to keep going. We don't want to just throw another wrench into it. I'm really anxious to see the outcome of this"
To assist with the child care challenge, the Brooks Family YMCA announced over the weekend that it will open a virtual learning center for the school year for kindergarten through fifth-graders. Registration for some grade levels filled up on the first day, but the Y asked families to sign up for the waitlist so staffers can gauge need.
On Wednesday, the YMCA said in a news release it was hiring certified, lead and assistant teachers to support and supervise children at the center. Walk-in interviews will be conducted 9 a.m. to 12 p.m. Aug. 11 and 12 p.m. to 4 p.m. Aug. 12 outside the Brooks Family YMCA.
In the same release, YMCA officials said they are currently in talks with community partners about opening one or more additional sites to expand enrollment and adjusting the fee structure to make the program more affordable. Another announcement is expected within the next week.
Child care providers have been reeling since the pandemic began in March. Many have closed, though they were not required to shut down, while others have adapted and implemented new policies. As parents started to be called back into work, students have started to return. However, with the capacity restrictions because of social distancing, they can't accept more students beyond those who were previously enrolled.
Barbara Hutchinson, vice president of community impact for the United Way of Greater Charlottesville, said the organization is receiving three to five phone calls a day from families looking for childcare. For the most part, though, there are no open spaces to which to direct them. The need is greater now compared to other years.
With childcare providers already at capacity, it means they won't be able to pivot to help the school systems, Hutchinson said.
"Social distancing is having a dramatic impact," Hutchinson said. "... Childcare centers and home daycares are struggling to survive."
United Way's efforts are currently focused on those who provide care for children from birth to 5 years old. The nonprofit is working with its Early Education Task Force and other groups to boost the number of childcare slots in the area and support those currently providing care.
ReadyKids and United Way partnered to host a weekly Zoom call where the different providers could talk to one another and share tips as well as hear from medical professionals and other experts to help them adjust to the new normal.
"They're figuring out how to get lunch prepared and served in the classroom and how to keep children engaged and playing apart," Hutchinson said.
Under the state's reopening guidelines, childcare centers are limited to groups of 12 for children under 4 years old. For children 4 to 13 years old, groups are limited to 22, including staff.
Groups of children can share the same space as long as they can maintain six feet of distance between one another. Childcare centers also have had to step up their cleaning and disinfection protocols.
The group limits and new cleaning means more expenses and less revenue for providers, as well as less space for families coming back. Additionally, Hutchinson said United Way is having problems helping providers find sanitization supplies.
"It's just a difficult situation and becoming more of a crisis for this industry," Hutchinson said. " ... Difficulty for providers in turns creates more difficulties for parents."
Emily Griffey, policy director for advocacy group Voices for Virginia's Children said preschool and Head Start programming seems to be one of the last decisions school divisions are making as they reopen.
"What we're seeing in the other localities, where schools are just closed, is that it's childcare that's open, and so that's where families are looking right now to make up the difference," she said.
About one-third of providers in the state who responded in a recent survey said they expect to close within the six months if they don't receive additional public support. Advocacy groups are seeking an additional $50 billion for childcare in the next stimulus bill, up for $3.5 billion that was appropriated in March.
"Childcare is education and schools are childcare," Griffey said. "We have to be looking at this continuum of support for families and what our society is providing to be able to support kids and families across the board as public goods."
What public preschool will look in the coming year is not clear but the programs through Charlottesville, Albemarle County and Head Start are actively recruiting students.
Carol Fox, coordinator of the county's Bright Stars program, said registration is ongoing and encouraged families to apply. The public preschool programs, including Head Start, use a common application.
Once a family submits the application and the required accompanying documentation, it is reviewed to determine eligibility in the programs the family has applied to. If eligible, and space permits, an offer is made to the family.
The Charlottesville school division working with other community partners to tackle the issue. Charlottesville City Schools will provide more information Thursday during the School Board meeting, which starts at 5 p.m.
Phil Giaramita, spokesman for the Albemarle County school division, said the school system is likely to offer childcare for teachers and essential classified staff during the school day for children 4 to 12 years old.
The division plans to survey employees who might need childcare. To staff the program, the division is reaching out to staff members in the Extended Day Enrichment Program and Special Education to see if they would be interested.
Giaramita said the division has been talking with local providers such as the YMCA about their capacity to provide services and is looking to let parents and employees know about those opportunities offered by community organizations.