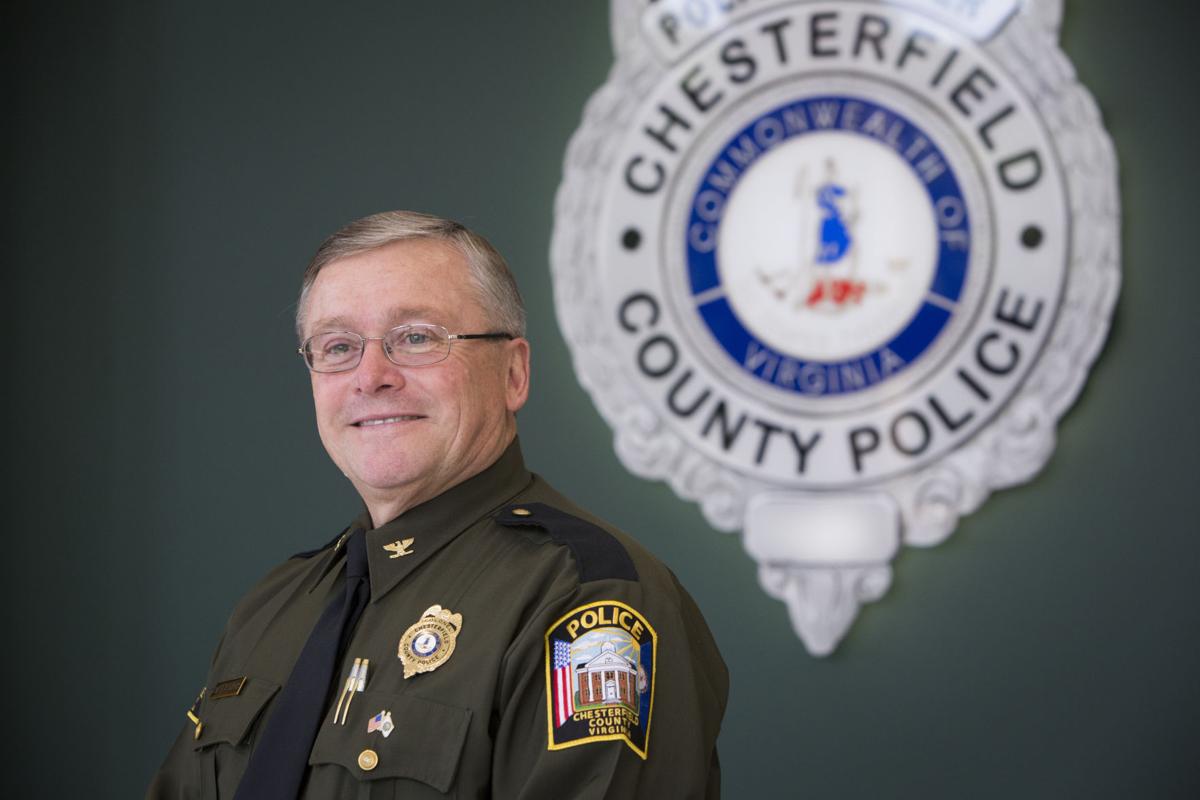 Thierry Dupuis has been hired as interim police chief for the Charlottesville's Police Department, effective Jan. 2.
He will replace city Deputy Chief Gary Pleasants in the role. After the announcement was made that Pleasants would take the helm, citizens loudly voiced their complaints at a recent meeting of the City Council.
Most of the complaints cited a scathing independent review by former federal prosecutor Tim Heaphy of the city's response to the deadly Aug. 12 Unite the Right rally. In the review, Pleasants was named as the police supervisor who approved the use of tear gas after July 8 Ku Klux Klan rally.
Pleasants will retire at the end of next year, as per a department policy of mandatory retirement, at age 60.
After 19 months, former Charlottesville Police Chief Al Thomas retired, effective immediately, on Dec. 18. The move came in the wake of the Heaphy report.
Dupuis, 60, retired as police chief in Chesterfield County in September.
"Chief Dupuis established a distinguished record during his nearly 40 years as a law enforcement official in Chesterfield County," City Manager Maurice Jones said in a Wednesday news release. "We have many dedicated officers in our department and I'm confident Chief Dupuis will do an excellent job of guiding them and our civilian staff as we search for a new police chief."
"I would like to thank Mr. Jones and the city council for this incredible opportunity," Dupuis said in the release. "Charlottesville is a special place and I look forward to working with the members of the community, the police officers and the staff during this interim period."
Dupuis began his 40-year law enforcement career on his 20th birthday as a deputy in what is now the Richmond Sheriff's Office, according to an article in the Richmond Times-Dispatch on his September retirement. He then worked patrol with Virginia Commonwealth University police before joining the Chesterfield Police Department in 1979. From there, he rose through the ranks, holding every rank in the department, before becoming chief in 2007.
Dupuis is a member of the International Association of Chiefs of Police, the Executive Board of the Virginia Association of Chiefs of Police and Foundation, the Virginia Center for Policing Innovation and the Board of Trustees for the Fork Union Military Academy, according to the release.
It is unclear how much Dupuis' salary will be while in the position, as human resources staff at CPD was out of the office on Wednesday.
Calls to Chesterfield, Hopewell and Henrico County law enforcement officers who know Dupuis also were not immediately returned Wednesday.
Stories from the Richmond Times-Dispatch about Dupuis: