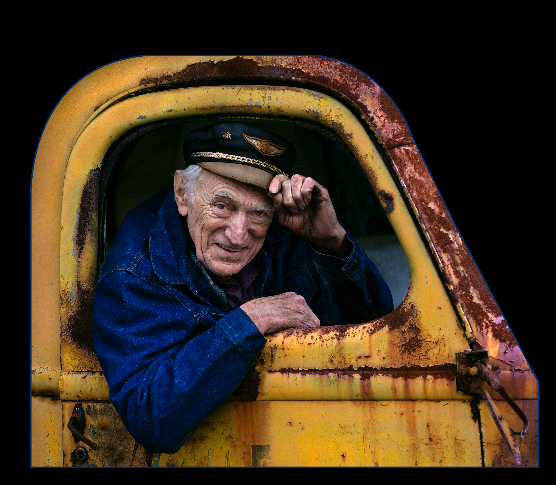 Kenneth Staples never met a stranger.
"Growing up, you couldn't get away with anything, because everybody in town knew him and they knew who you were and there was an immediate network of communication, even before the internet," said his son, Chip Staples.
Mr. Staples, owner of Staples Barber Shop in Charlottesville, died Nov. 18 at age 85.
Daughter Beth Barber said she thought the barbershop was seen as important to many people because it was a gathering place where anyone could talk about anything.
"In addition, I think it marked people's milestones, their first haircut in their whole life; the haircut before they went away to war or the Army, or got married, or graduated college, or whatever it might be," she said. "You got that haircut before the event and it became a tradition — fathers got their first haircut, they brought their sons and they brought their sons."
Mr. Staples' father, Albert A. Staples, started the barbershop in 1923.
Former Gov. George Allen, who had his hair cut frequently at the barbershop when he lived in Albemarle County and was in the House of Delegates, called the shop "must go to place for anyone running for office."
"It was the best place for a haircut as well as commonsense perspective, humor and wisdom. Obviously, they'll keep going, but they'll certainly miss Mr. Staples, as they did his father, they're truly a part of the heritage," Allen said. "It's an institution."
Mr. Staples was appointed in 1994 by Allen to the Virginia Board for Barbers, and then again in 2002 by then-Gov. Mark R. Warner.
His family and friends also said football analyst Howie Long had his hair cut by Mr. Staples, and spoke about it on national TV.
"When Howie first moved here, before he had his house, he would have all his FedEx delivered to the barbershop," Chip Staples said.
Mr. Staples, who served in Army during the Korean War, was also very involved in the community — he served as a Dogwood Festival officer, a Monticello Guard Club officer and a member of the Jaycees, among other involvement.
"It was something that was unspoken, but it was a thread that was woven through pretty much everything he did," Chip Staples said. "Wherever he could find the opportunity to be of service, and make that part of an activity he was doing, that was also important to him."
Local photographer Jim Carpenter said Mr. Staples and he met shortly before becoming part of the Dogwood Festival.
Carpenter recalled the "funniest story ever" about Mr. Staples — when they were working the festival and waiting outside the Rotunda at the University of Virginia as the Dogwood Princesses and Miss Virginia were touring inside.
"Kenny and I were just looking across the Lawn, realizing what an absolutely gorgeous day it was," Carpenter said. "And for some reason, he looked straight up, and when he did, this bird pooped right between his eyes. Hit him dead solid between the eyes."
"Kenny in his own way, took his little handkerchief out, smoothed it off and cracked a joke about it," he said. "He never got rattled about anything; he was just such a good natured person."
Carpenter said he modeled part of his life after Mr. Staples.
"Little did he know it that I watched him and saw the way he acted around people, how joyful he was all the time, and you can't be any better of a person than that," he said.
Mr. Staples' granddaughter Ellie Barber said he had a pair of plaid pants that he would only wear on Christmas.
"That's how I knew it was Christmas; … he had these Christmas pants on," she said. "[Beth] and I always helped him decorate the tree and set up the train around the tree, because trains were his thing. He loved trains; all trains."
Ellie Barber said she always had a lot of fun times at his house.
"That's how I learned how to play dominoes, was Pete," she said.
"Pete" was Mr. Staples' nickname, said lifelong friend Al Matacia.
"I really can't tell you how he got that name; he probably picked it up somewhere in high school," Matacia said.
Matacia and Mr. Staples met when they were 2 years old and both went to Lane High School.
"He always said he was younger than I am, which he was by 21 days; that's our favorite thing," Matacia said.
"When we graduated from high school, Kenny looked about 25 and I looked about 15, but we were both the same age," he said.
He said Mr. Staples loved railroads.
"Any time there was a circus in town, he would always love to go down to the railroad station and watch them unload the animals, from the time he was a little kid until the last one came in," Matacia said.
Everyone said Mr. Staples loved to tell stories and entertain, but he didn't have to be the center of attention.
"Kenny was one of those guys that influences your life not by bold statements, but for what he did, and what he did for his community and his family," Carpenter said.
His funeral is set for 3 p.m. Nov. 28 at First Baptist Church on Park Street.
Get local news delivered to your inbox!
Subscribe to our Daily Headlines newsletter.