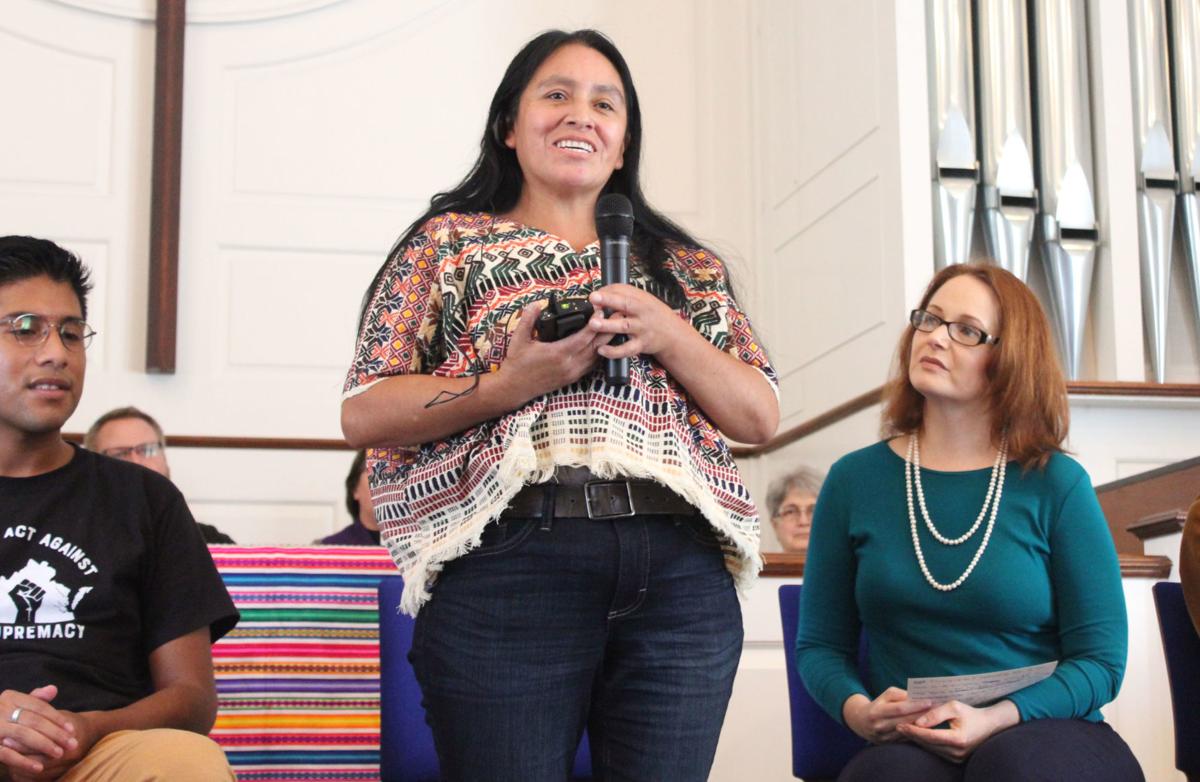 The federal government is threatening to fine a Guatemalan woman living in a Charlottesville church more than $214,000.
Chavalan Sut has 30 days to respond to the Notice of Intent to Fine. ICE has sent similar notices to individuals throughout the country, according to an agency official and news reports.
The Rev. Isaac Collins, the lead pastor at Wesley Memorial, said paying the fine is "not possible for the church or Maria."
"The purpose of it is to intimidate Maria and to put pressure on her," he said. "It's just a scare tactic."
Chavalan Sut took refuge at the church nine months ago after ICE said she would be removed from the country following a missed court date. She doesn't have a criminal record.
"We want to see Maria have permanent legal protection in this country," Collins said, adding her situation is life or death.
She left Guatemala in 2015 and sought asylum in the U.S. after she was threatened and her home burned in an effort to take her land. She and her four children survived the fire, but all of their belongings burned. Chavalan Sut is originally from the indigenous Kaqchikel community.
ICE policy bars arrests at sensitive locations, such as schools, medical treatment and health care facilities and places of worship, according to its website.
Under the Immigration and Nationality Act, ICE has the authority to impose civil fines on undocumented individuals who have been ordered removed or granted voluntary departure and fail to depart the country, according to the agency official.
The fines — which can be up to $799 per day — have rarely been imposed, according to The Washington Post.
In an executive order early into his term, President Donald Trump called for assessment and collection of all fines and penalties from anyone in the country illegally, as well as "those who facilitate their presence" in the U.S.
ICE began issuing the notices in December, but the total number wasn't available Friday, the official said. Many of them are pending appeal, and the agency hasn't been able to confirm whether others were received. Fines are issued on a case-by-case basis. The individuals do have procedural rights to defend themselves if they think a fine shouldn't be imposed.