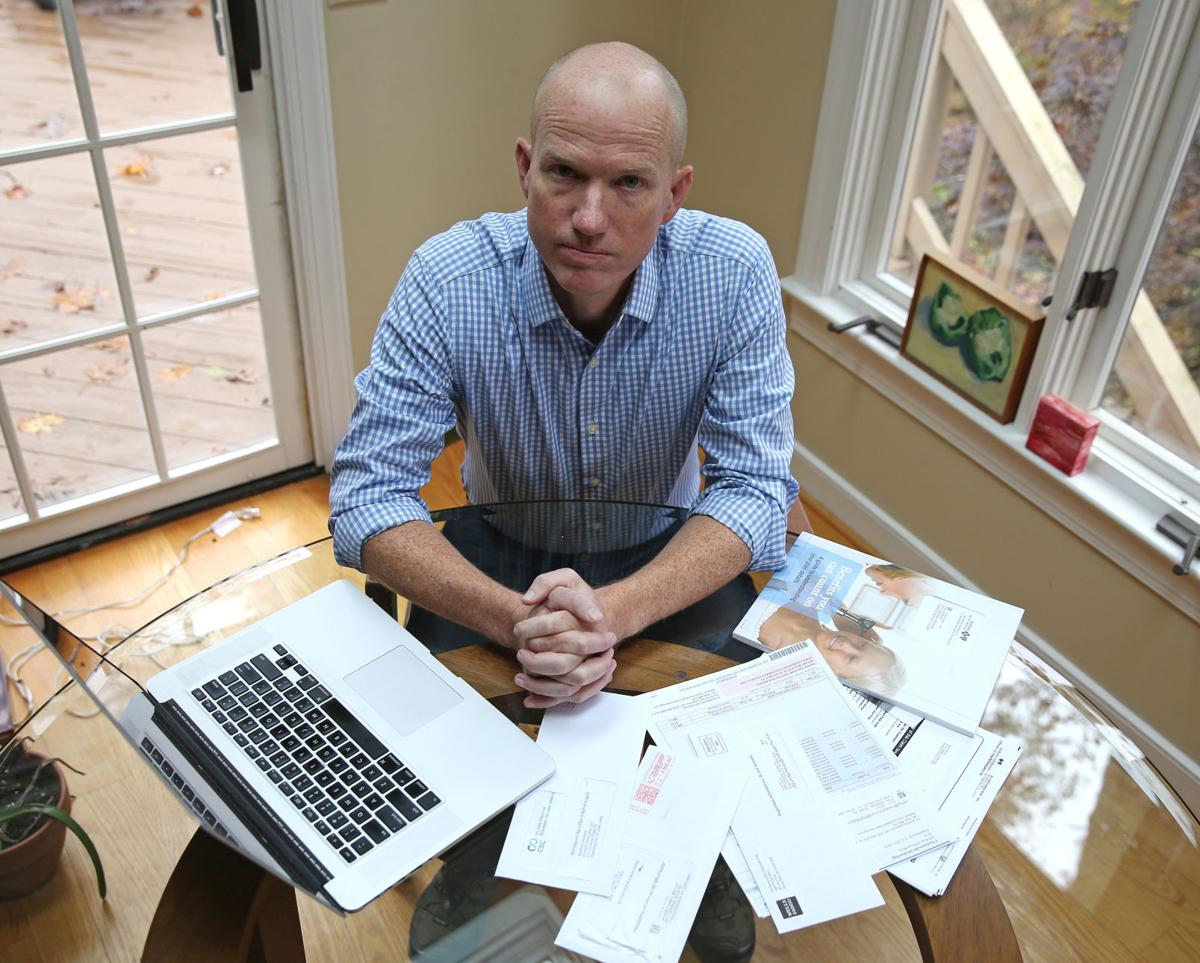 After record 2018 increases, Optima Health is the only insurer in Virginia to suggest a slight decrease in premium rates on the individual marketplace for 2019.
Five months into its 2018 coverage, which included the steepest price hikes in the country for health insurance on the marketplace in the Charlottesville region, Optima Health's proposed 2019 rates reflect six months of reviews by the state Bureau of Insurance and activism from area residents. But organizers remain convinced that the company is gouging local entrepreneurs, and say they'll continue to push for equal rates across health plans.
Karl Quist, a founder of grassroots group Charlottesville for Reasonable Health Insurance, notes that the lowered area premiums proposed for next year are still double 2017's rates.
"Charlottesville would be in the 90th percentile of premiums nationwide," he said. "This is not affordable for most families and represents a serious risk to Charlottesville's appeal to entrepreneurs, independent contractors and artists who are a key part of our community."
Quist said the group will continue to fight high premiums and push for answers from state regulators and the industry.
Premiums on the cheapest bronze plans in the Charlottesville region, which currently includes Albemarle, Fluvanna and Greene counties, are $590 per month this year. According to Friday's filings, a comparable bronze plan could be 30 percent cheaper next year, or $421 per month.
Optima reported plans to remain in the Charlottesville, Harrisonburg, Richmond and Virginia Beach areas, where it currently enrolls a total of 67,923 members.
Nearly half of the state's counties have a single marketplace insurer, and while all seven 2018 insurers have indicated an intention to stay, others are feeling crunched by market uncertainty and changing federal regulations. Cigna Health Insurance could increase marketplace premiums for some plans by 15 percent and CareFirst BlueCross BlueShield could increase premiums by 26 percent, according to filings. Virginia Premier announced plans to join the exchange in the Richmond area.
Ian Dixon, another founder of Charlottesville for Reasonable Health Insurance, said he's disappointed that competition remains scarce in the area, though he's hopeful that Piedmont Health Care will enter the local exchange.
Most people on the individual marketplace see premium costs absorbed by government subsidies, but a so-called subsidy cliff occurs when a self-employed individual's income rises above $48,240.
In November, Dixon estimated that a plan for himself, his wife and his two children would cost him $3,158 per month out-of-pocket. Next year, a comparable silver plan could be $2,356 per month, though it and others would not include pediatric dental care.
Optima has attributed the 2018 increases to market uncertainty, the loss of cost-sharing reductions and the presence of the University of Virginia Medical Center, a Level 1 trauma center and research hospital. Experts have said that such hospitals can increase costs of labor and services for surrounding health care providers.
UVa officials have disputed an outsized effect on insurance rates, noting that the Medical Center sees very few of Optima's individually insured patients.
 "What Optima paid UVa for the entire book of business in 2016 was less than 2 percent of their total medical loss ratio," said Dr. Rick Shannon, executive vice president for health affairs. "If UVa is really the problem, then Optima could create a narrow network without UVa and lower their premiums. It would make no difference to us because their numbers are too small."
People affected by the subsidy cliff or the Medicaid gap, where they do not make enough money to qualify for the Affordable Care Act but make too much to be eligible for Medicaid, may have more options this year if federal officials expand access to short-term health insurance, which is often cheaper but does not cover pre-existing conditions.
Final regulations on short-term plans and on association health plans, which allow small businesses or the self-employed to group together to buy coverage, are pending. The Virginia legislature is still considering bills to expand Medicaid.