The Catering Outfit and Sysco Foods have partnered to give laid-off restaurant workers groceries during the COVID-19 pandemic.
Jason Haddock, a district sales manager at Sysco Virginia, said he estimates that Sysco has given food to more than 400 people over the last few days.
"We started on Tuesday and we just let people kind of shop on their own, just come in and fill bags up and it was just pretty chaotic," he said. "Today we did things a little differently — we packed bags for people and we're able to hand them out really quickly."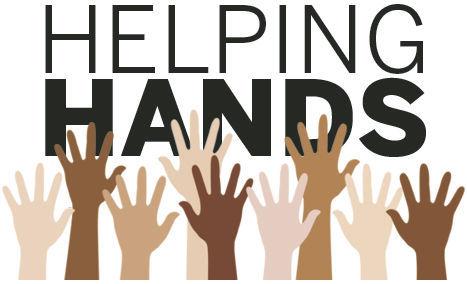 The food distribution company is calling the project the Catering Outfit Helps Food Pantry, and also is working with Digital Minerva, Pale Fire Brewing and York Property.
According to Virginia Employment Commission weekly initial claims for unemployment insurance, more than 3,100 people in Charlottesville and Albemarle County filed unemployment claims between March 8 and March 28.
"A number of counties and cities continued to cite COVID-19-related layoffs, with many areas reporting increased layoffs in service-related industries broadly and in the accommodation and food services industries in particular," the VEC said in a news release. "However, there are indications that layoffs are broadening to affect a wider range of industries."
Alexandria Herndon, who was laid off from her jobs as a server at Burtons Grill & Bar and Sedona Taphouse, said Burtons has tried to recommend resources for its employees but that it's definitely helpful to be able to come get food.
"I filed for unemployment, but the only thing that's really saving me at this point is that before serving, I was a banker, so all the money I've paid into that is the only thing that's helping me," she said. "I have plenty of friends who serve and they're barely getting $150 a week, but you could easily make that in one night serving, so it's definitely a big difference."
Karen B., who requested her full name be withheld, was a server part-time at two different restaurants and also is a writer and yoga instructor. She said she has been sheltering in place with close friends outside of Charlottesville.
"We're pooling our resources to get through this out of town," she said. "They're also restaurant industry people."
Haddock said they will be giving out groceries again on Friday and will continue to do so until they run out of food.
"Now, we're asking for the community to try to help step in a little bit to provide donations of dry goods," he said.
Courtney Hildebrand, director of sales and catering for The Catering Outfit, said the effort so far has received donations from a nurse, two community members who filled their cars with groceries and Kappa Kappa Gamma at the University of Virginia.
"We are still accepting donations from the community as much as possible to keep this going as long as possible, and it might be less frequent pop-up dates as we collect stuff and then have enough to do another date," she said.
As of 3 p.m. Thursday, the Thomas Jefferson Health District said it had 68 test-confirmed or clinically diagnosed cases.
The highest number of cases in the district is in Albemarle County, according to the TJHD, with 28 confirmed cases and four clinically diagnosed cases.
Senior living community Westminster-Canterbury of the Blue Ridge said Thursday that a resident has been diagnosed as having COVID-19.
A news release said the facility was informed Wednesday evening and that the resident is now being cared for in isolation at the facility's health center.
Staff "considered to be at high risk of exposure" will be sent home to self-quarantine for 14 days, according to the facility, and residents will continue to shelter in place. If people show symptoms of COVID-19, they will be tested.
Westminster-Canterbury is the third senior care facility in the Charlottesville area known to be affected by the virus — The Lodge at Old Trail and The Colonnades also each have had a positive case of COVID-19. The facilities had not publicly said whether additional residents have tested positive or have been tested as of press time Thursday.
On Thursday, Charlottesville received $246,699 for affordable housing out of the federal coronavirus relief package.
Virginia's U.S. senators, Mark R. Warner and Tim Kaine, announced the funding among $52.3 million that will be doled out throughout the state.
Charlottesville received funding under the U.S. Department of Housing and Urban Development's Community Development Block Grant. The program provides money to create housing or expand economic opportunities for low- and moderate-income people.
City spokesman Brian Wheeler said the funds aren't tied to a specific project and staff will provide a recommendation to the City Council on how to spend the money.
According to federal guidelines, the money can be used for buildings and improvements, assistance to businesses and certain public services.
Daily Progress staff writer Nolan Stout contributed to this story.