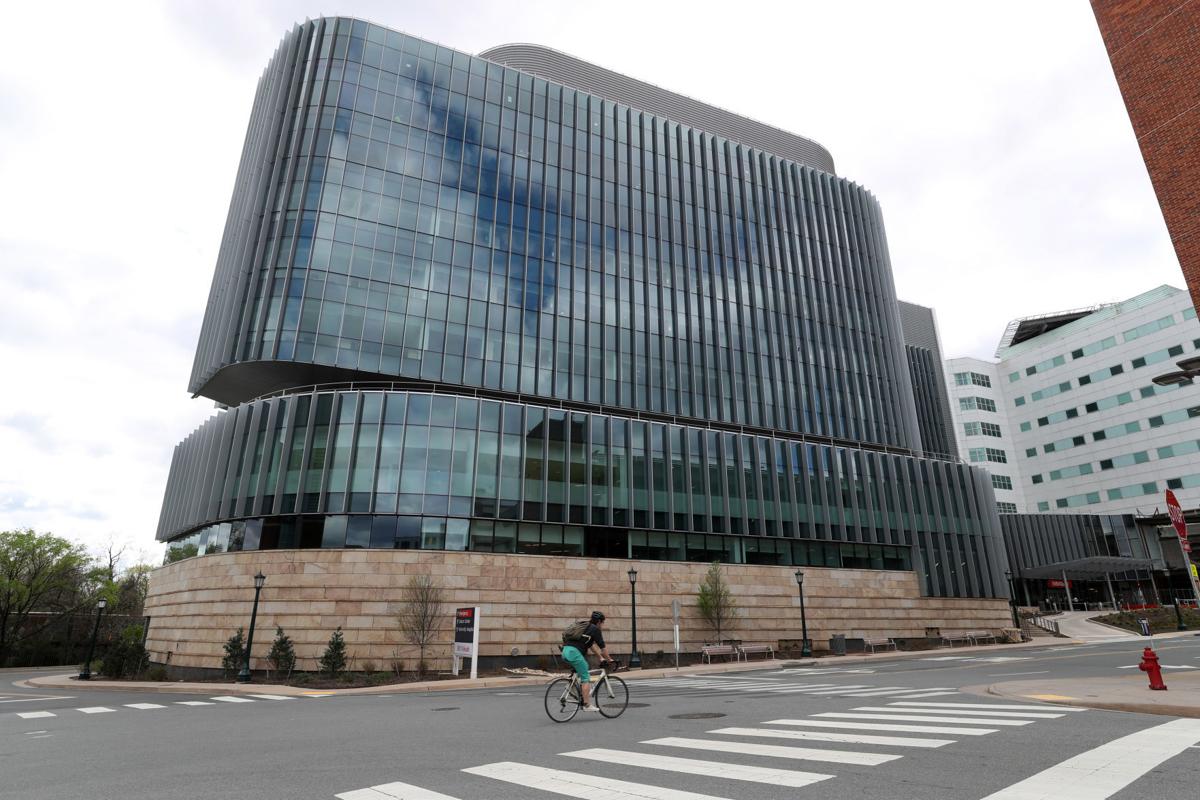 Stories of tough times in intensive care units and the hard work of nurses, doctors and staff during the COVID-19 pandemic may be fueling an increase in applications to medical schools, including programs at the University of Virginia.
Schools in Virginia and across the country are seeing increases in the numbers of students applying, according to figures released by Virginia colleges and the American Association of Medical Colleges.
Officials say applications to the UVa School of Medicine increased 35% this year. The School of Nursing has seen a 27% rise in applications to its master of science in nursing program and a 23% rise in its clinical nurse leader program.
The clinical nurse leader program serves as a fast-track for the master's degree program for those not currently in nursing and a leadership master's degree for those students who are currently registered nurses.
"Nationally, applications are up about 18% and for us, it's about 35%," said Dr. Reid Adams, UVa Medical Center's chief medical officer. "We've seen a lot of informal comments about how applicants are being inspired by those on the front line of medicine during the pandemic."
Adams said he has not interviewed any of the candidates and cannot say for sure what is motivating applicants.
"Others have said that the pandemic has revealed how important it is and that people are now seeing the value of healthcare professionals," he said.
Virginia Tech Carillion School of Medicine has seen applications go up 48%, officials said.
"There are a few reasons why more people may be applying to medical school this year: the pandemic may have increased a desire to pursue medicine and give back in this time of need," said Melanie Prusakowski, associate dean of admissions at the Virginia Tech school. "[Or] students may have more time to devote to medical school applications with virtual classes and employment."
Virginia Commonwealth University reported an 11% increase in applications.
According to the medical colleges association, nearly two dozen medical schools across the country have seen applications jump by at least 25%. In the past 10 years, the year-to-year increase has averaged less than 3%, association figures show.
"We've been experiencing a leveling off in recent years, so the large increase was quite surprising," said Gabrielle Campbell, services officer for the association. "It's also inspiring."
Association officials said there are numerous reasons why more people would apply to medical schools, including a poor job market that makes medicine seem like a more secure profession and students having more time to make applications.
Still, scenes of medical staff portrayed in heroic light on television and mass media have likely encouraged applicants, officials said.
"I make an analogy to the time after Sept. 11 when we saw an increase in those motivated to serve this country militarily," said Geoffrey Young, the organization's senior director for student affairs and programs. "This certainly seems like a significant factor this year."
UVa medical schools have also seen a more than 90% rise in applications to post-master of science in nursing degree programs, much of which is in psychological/mental health nurse practitioner programs.
The nursing school has also seen a 16% rise in applications to the bachelor of science in nursing and the doctor of nursing practice program.
Wendy Horton, UVa Health System's chief executive officer, said there are other jobs on the medical frontline that don't require advanced degrees but have proven to be just as important as healthcare providers.
"There are a lot of opportunities in the medical center that don't require but a high school diploma and are important, such as patient transportation, nursing assistants and other positions," Horton said. "A lot of them people don't know about, but they're in the middle of it working with the healthcare providers, too."