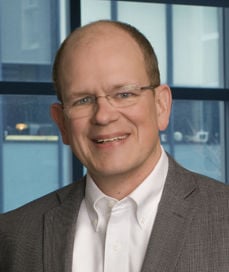 The University of Virginia's new free speech policy was modeled to withstand constitutional scrutiny, but it is unusually restrictive to community members and faculty, experts say.
"People who want to read a Bible aloud, or publicly speak about politics, have to register at least seven days in advance, are only allowed to do so for a two-hour block of time each week, in one of nine places on campus, never on a weekend, and only if another person is not already doing so in any of the nine places," Shibley said.
"This is likely to discourage Charlottesville residents from speaking on campus at all, limiting the exchange of ideas that is so central to the university's purpose and its engagement with the community. It also means that local residents who would like to schedule a counter-protest against another outside speaker will be unable to do so," he said.
Bruce Kothmann, a 1989 UVa graduate, agrees. When an email introducing the policy went out on May 3, he was about to drive from Philadelphia to pick up his daughter Julia, who was completing her second year at UVa.
"I was really disappointed because, up until that announcement, I thought the university and [President Teresa A.] Sullivan were forceful in defending the university policy of free expression," Kothmann said. "As a school founded by Thomas Jefferson, they have a calling to free expression."
Kothmann decided to express his displeasure, but as an "unaffiliated person," he can only register to speak at Nameless Field, Madison Bowl, McIntire Amphitheatre or six other locations on Grounds seven days in advance.
Politely, he notified the University Police Department that he would not register and then took out his Bible on the Rotunda steps and began reading Genesis 1 and Isaiah 40. No one stopped him. The next day he returned and read Psalms 121 and 122, the same verses he reads every week at synagogue. That day, police asked him to leave and Kothmann did so voluntarily.
"I was just thinking about the spirit we need to bring people together," Kothmann said of his choice to read Genesis 1, which was read by Apollo 8 astronauts as they orbited the Earth. "And the others were personally meaningful. I would have read them in Hebrew if I thought people would understand what I was saying."
Kothmann said the events of Aug. 11 and 12 were upsetting to him and his family, who are Jewish, but that he felt just as strongly about retaining the ability of community members and "unaffiliated persons" to protest on Grounds. And as a lecturer at the University of Pennsylvania's School of Engineering and Applied Science, he said he understands the desire to limit sound amplifiers and needless distractions, and appreciates the policy's attempt to limit a heckler's veto.
 "But I don't think anyone would look at this policy and say it was crafted with a minimal impact on free speech," he said.
Because the policy doesn't impact student speech, Julia Kothmann said she worries that most students won't care.
"While a policy like this has little potential to affect the daily lives of students, it has serious consequences for UVa's culture of inquiry and debate," she said. "When members of the Charlottesville community and alumni of the university are cut off from participating in discourse in the most central and visible place on Grounds, the Lawn, the university ceases to be a place truly committed to intellectual curiosity and open debate."
Additionally, the policy's language makes protections of faculty speech unclear, according to the Foundation for Individual Rights in Education. The policy briefly contained language that made it seem as if faculty members were protected only when "acting in the course of their employment," which the foundation called "draconian."
After the foundation asked the university whether such language violates free speech and academic freedom provisions, the university quietly edited the language.
"The posted version was revised shortly after it was adopted to correct an error and avoid confusion," a university spokesman said.
Dean of Law Risa Goluboff, who chairs the Deans Working Group that helped formulate the new policy, said that employees are protected and considered "affiliated" whether in or out of the classroom.
"When employees are not acting in the course and scope of their employment, employees are considered "affiliated persons," and essentially have the same freedoms as students to use university facilities and property," Goluboff said. "This is consistent with how the Deans Working Group presented the policy as affecting only true outsiders or unaffiliated persons."
University police say only one person has violated the new policy since it went into effect — Kothmann.
Get local news delivered to your inbox!
Subscribe to our Daily Headlines newsletter.