Bill Daly accomplishes what many would consider the nearly impossible in his Albemarle High School classroom — he makes math fun.
He doesn't play games or sing silly songs.
"He makes it fun by teaching it well and in an interesting and novel way," said Henry Sackett, a senior at Albemarle.
And not just any math. He teaches a two-year course to freshmen and sophomores that combines Algebra II and trigonometry, weaving in physics and other topics. The class is part of the Math, Engineering and Science Academy at AHS, and Daly helped to design the curriculum.
"We need more math teachers like him," said Artina Li, a senior.
Li, who confessed to not having a "math brain," said Daly made her more confident that she could tackle math.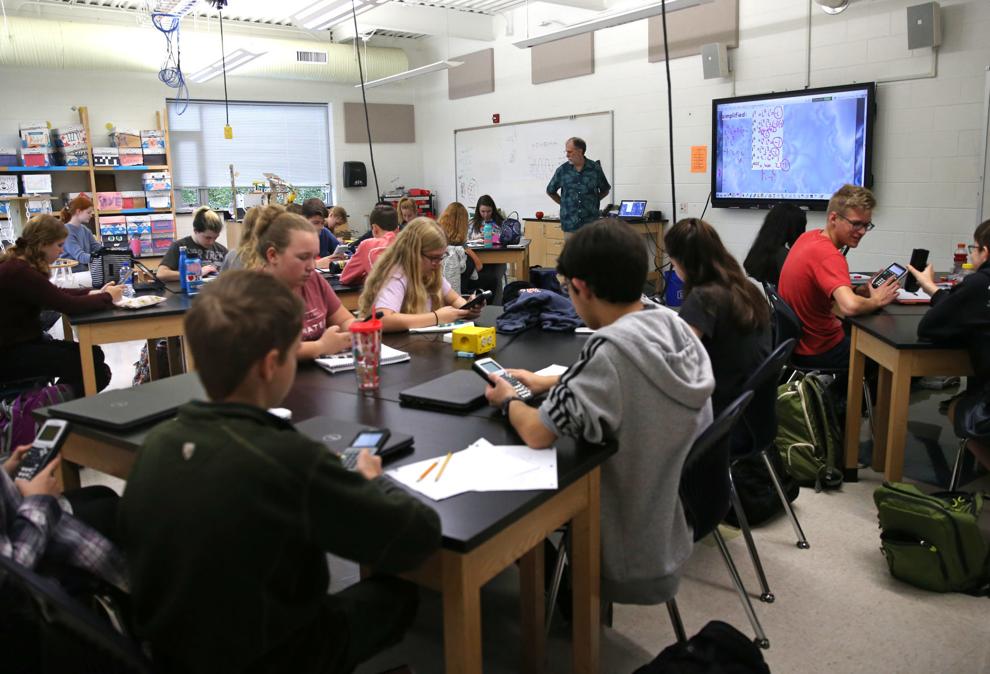 Sackett said he was interested in math before Daly's class.
"But going through his class definitely made [me more interested] because he made math fun," he said.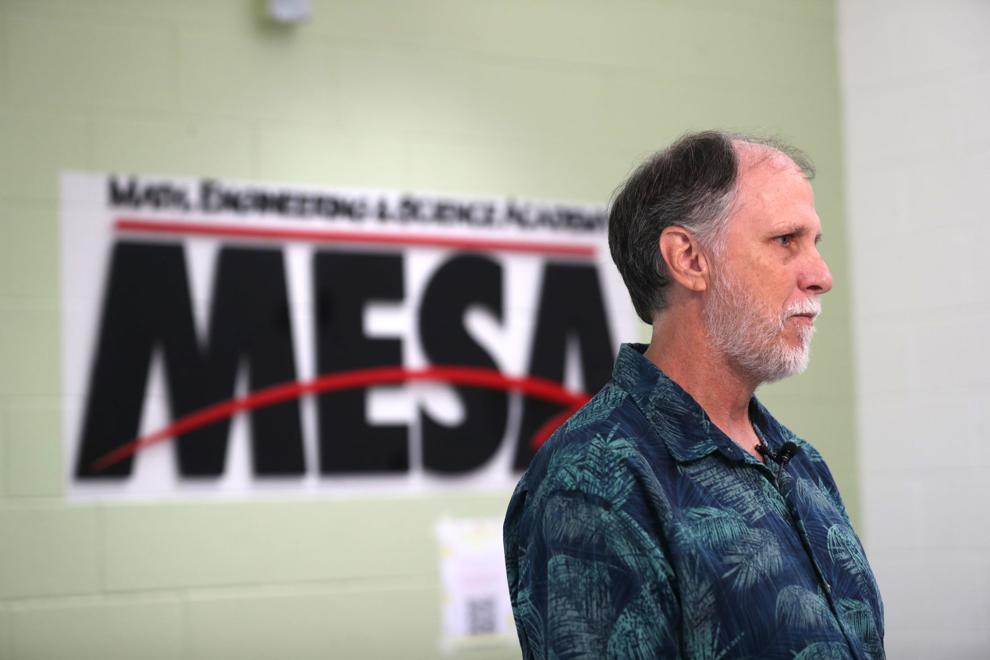 The award comes with $10,000 and Daly went to Washington, D.C., for recognition events and professional development. Winners are considered leaders in math and science.
"It's a little frightening and exciting at the same time," he said of becoming a leader in his field.
Daly always liked math, even before he taught the subject. He said he enjoys problem-solving and the thinking involved.
At first, he attended the University of Virginia to become an engineer, but that didn't work out and he left the program. After seven years of cooking in restaurants and landscaping, someone suggested that he would be a good teacher, and it clicked. He re-enrolled at UVa shortly after that conversation and didn't look back.
"I have the best job in the world," he said.
Daly tries to focus his teaching on problem-solving and skills that can be applied beyond math.
"If you learn logical thinking and using facts, you are going to be able to solve problems," he said. "So I teach that, and persistence."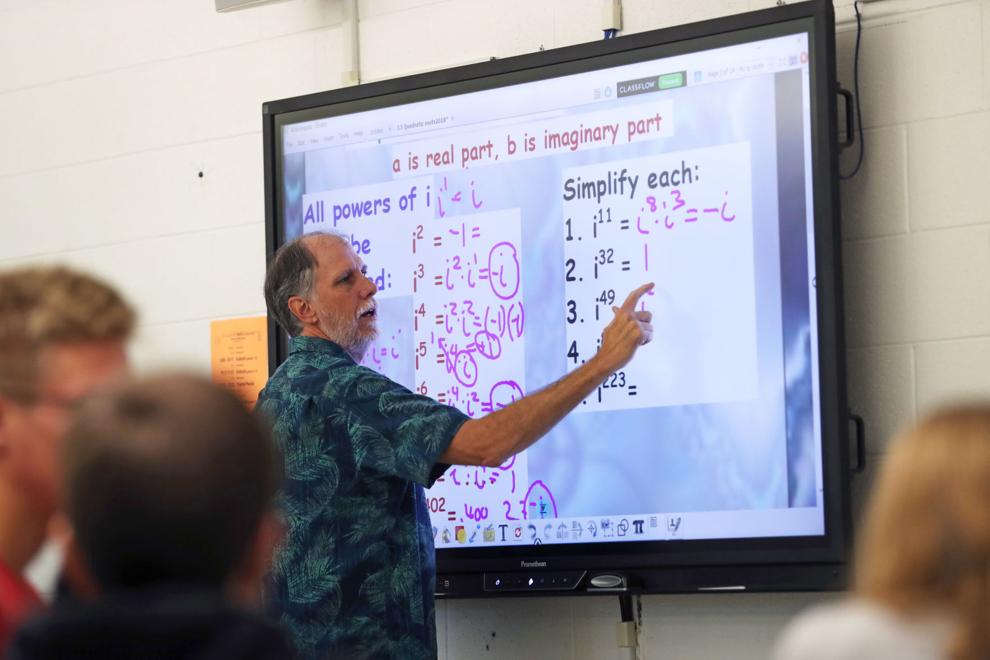 Sackett said Daly's teaching style stands out, describing the class as laid back but with high standards.
"It's one that I had not seen before," he said.
Daly doesn't like to lecture for long periods of time, a change from when he started teaching. In fact, a hallmark of his math classes is student discussion.
"I don't want them sitting quietly," he said. "If I can't hear them talking, I don't know what they are thinking — I have to wait until the test to know if they got it. If they're talking, then I get to know that they are getting it or they are not getting it."
He gives students a problem and then has them discuss the answer with one another.
"He would look around and see individually how everyone is doing to see who needed help and help people who were struggling with the concept," Sackett said.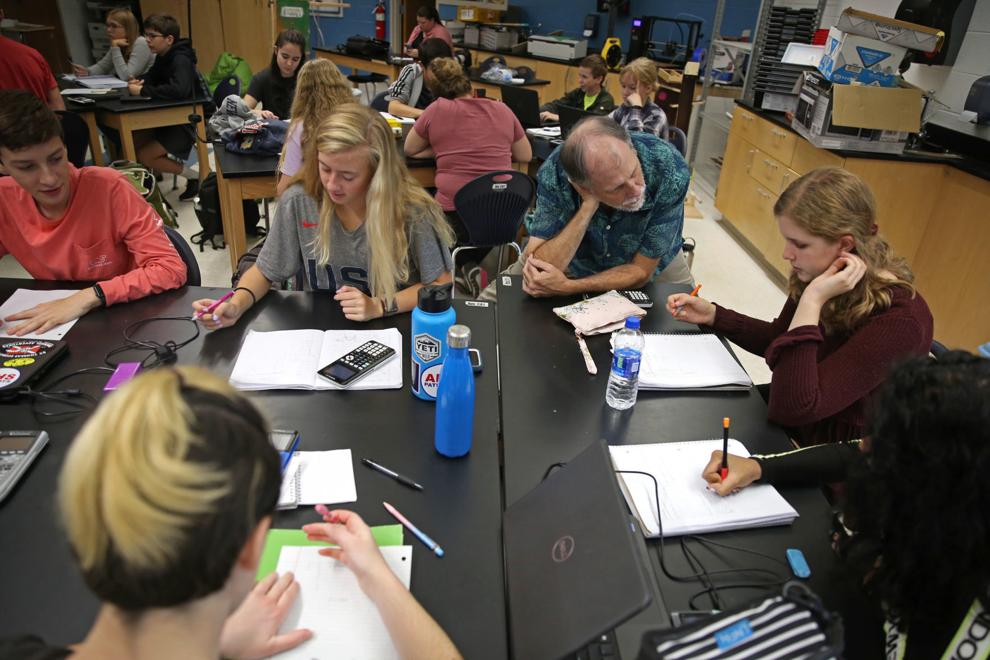 Li said Daly was good at noticing when someone was frustrated with a problem.
In the academy, Daly works with the same group of students two years in a row. That format, he said, allows him to get to know his students and their strengths and weaknesses.
"I know what works for them, what doesn't work for them, and they know me," he said.
And he doesn't rest on his laurels. To keep his classes fresh, he attends professional development sessions and incorporates new technology to be more effective and reach more students.