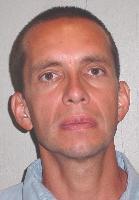 In the same week that convicted double-murderer Jens Soering filed a lawsuit against Gov. Bob McDonnell over his decision to revoke Soering's transfer back to Germany, an attorney for Soering asked the governor to support Soering's parole and deportation in light of a recent DNA test that may not connect him to the crime scene.
Gail A. Ball, a Virginia Beach-based lawyer, wrote that the DNA testing by the Virginia Department of Forensic Sciences raises new questions about Soering's case.
" … New evidence has recently come to light that does not prove Jens Soering's innocence conclusively, but raises such powerful new doubts about his alleged guilt that his continued incarceration risks becoming an intolerable injustice and an enormous embarrassment to our beloved Virginia," Ball wrote.
Soering is serving two life sentences in connection with the 1985 Bedford County murders of Derek and Nancy Haysom, the parents of Soering's then-girlfriend, Elizabeth Haysom. Both Soering and Elizabeth Haysom were University of Virginia students at the time of the slayings.
Ball said the recent DNA tests in Soering's case were performed under the state forensics department's Post-Conviction DNA Testing Program.
According to the certificate of analysis dated Sept. 24, 2009, Jens Soering and Elizabeth Haysom were eliminated as contributors to testable DNA samples on the submitted items, which included everything from stains on the floor to a picture on the wall. Some samples contained limited DNA material that couldn't be tested, while others showed DNA profiles consistent with a male or female contributor.
Soering, 44, said he is not surprised by the DNA results.
"Nobody gets lucky 42 times in a row," Soering said, referencing the lack of links found on the DNA-tested items. "It provides a strong indication that the person is really innocent."
Jeff Caldwell, a McDonnell spokesman, said Friday in an e-mail that the governor had yet to receive Ball's packet or Soering's lawsuit, which was filed Tuesday.
"The only other statement we have at this time is that Jens Soering was found guilty of the brutal murders of two innocent individuals," Caldwell wrote. "The Governor will ensure that he serves his full sentence here in the Commonwealth of Virginia."
Soering said he received the certificate of analysis not long before receiving word that former Gov. Timothy M. Kaine was moving forward on Soering's transfer from Buckingham Correctional Center to a German prison. Soering said he held on to the DNA certificate because he thought he was going to leave Virginia and it would no longer matter.
"My overriding concern is to leave Virginia," Soering said. "I really don't need to be vindicated. I just want to go home."
Soering has said he initially confessed to the murders because he thought his father's status as a German diplomat would protect him and keep Haysom from the death penalty. He said the confession was false and that the extent of his involvement was lying to the police, not killing the Haysoms.
Under the transfer agreement that Kaine approved, Soering would have been ordered to a term of life imprisonment with no consideration of a suspended sentence for two years from the time of his transfer. He would not have been allowed to return to the United States.
A week after Kaine wrote a letter to a U.S. Department of Justice official authorizing Soering's transfer, McDonnell — newly installed in office — wrote a letter to U.S. Attorney General Eric Holder revoking Virginia's consent to Soering's transfer. McDonnell said in the letter that he was not consulted on Kaine's actions regarding Soering's transfer, and the state attorney general and Bedford authorities agreed that Virginia should oppose the transfer.
Bedford sheriff's Maj. Ricky Gardner, who was the lead investigator in the Haysom homicide case, said no one in Bedford has figured out Kaine's motivation for sending Soering back to Germany. However, Gardner said he understands why Soering is trying new avenues.
"He sits in a cell all day long," Gardner said. "He has nothing to do. What's he going to lose?"
Ball said that Soering has run out of time to seek relief into the courts and under the Writ of Actual Innocence. Soering can petition for executive clemency again in about a year-and-a-half.
Soering said German law provides defendants with a second chance. Before Soering would be able to be released on a suspended sentence — a result he said he expects if he returns to Germany — he would need to go before a parole court with a judge, prosecutor and defense lawyer to review whether he is a risk to society and is ready to return to it.
After Soering was turned down for repatriation last year, Ball said, he contacted her and asked whether she would approach McDonnell and ask him to consider parole for him. Ball said she spoke with McDonnell about Soering at a political gathering in Virginia Beach, where she said the governor told her that he was convinced Soering is "fully rehabilitated."
The governor was about to say what Soering had to overcome when the conversation was interrupted, Ball said, and she was unable to get an in-person meeting with McDonnell on the topic. Ball said she recommended that Soering make his case on paper.
Soering came to UVa in the fall semester of 1984 as an 18-year-old freshman and Jefferson Scholar. It is there he met 20-year-old Canadian citizen Elizabeth Haysom. Her parents reportedly didn't support the relationship between their daughter and Soering.
On March 30, 1985, the Haysom parents were killed in their home. Gardner said Elizabeth Haysom willingly gave authorities physical evidence, such as fingerprints and blood, but Soering refused because he said he feared that his father would be deported if he were a suspect. Gardner said the couple left the country a week later.
Gardner, who said he lived the case for years until the jury verdict, said he reviewed the certificate of analysis from the new DNA testing when it was returned from the state lab. He said he thinks the tests are inconclusive and don't change the many inconsistencies in Soering's post-confession accounting of the events.
For every inconsistent detail that Gardner mentions, from why the outside lights were on when the Haysoms were found to the blood type found on the tested samples in the house, Soering has an explanation.
"He's absolutely convinced himself that he didn't commit these crimes," Gardner said. "I'm absolutely convinced that he did."
Brandon L. Garrett, a UVa law school professor whose areas of study include DNA exonerations and false confessions, said people have a difficult time understanding how someone could confess to a crime he didn't commit.
"It's very powerful to hear someone's own words admitting their guilt," Garrett said. "Because of DNA exonerations, there is increased awareness that people do falsely confess even when police use coercive means."
Most DNA exoneration cases have been in rape cases, Garrett said, where the presence of biological material is clearly present or not. He said DNA can't be used in the same way for most other crimes, including murder, because a lack of the suspect's DNA at the scene doesn't necessarily clear him.
According to the Virginia Department of Forensic Sciences, of the 3,053 cases with evidence suitable for DNA testing under that program, 747 cases have been sent for testing so far. In the cases that have been completed, DNA of 82 suspects was either not indicated or was eliminated.
Gail D. Jaspen, the chief deputy director of the state forensics department, said the fact that a suspect's DNA profile was not indicated or eliminated isn't "dispositive evidence of their innocence of the crime for which they were convicted."
During Soering's initial confession to authorities — which he later said was a lie to protect his girlfriend from the electric chair — he said he cut two fingers on his left hand during the killings. Soering said he wonders why his DNA wasn't found if he cut himself as he told police.
Soering said he doesn't believe the statement on the certificate that no DNA profiles were taken from Derek and Nancy Haysom. Gardner said the lab would have had to harvest samples from the Haysoms, and that the investigators just collected evidence at the scene.
Garrett said DNA testing was uncommon in criminal cases by 1990. As long as the evidence is kept dry through proper storage, he said, DNA tests can be carried out on evidence long after it is collected.
Soering said the DNA results don't say who killed the Haysoms.
"I realize that I'm never going to find out," he said. "I'm never going to find out, and that's really, really hard."