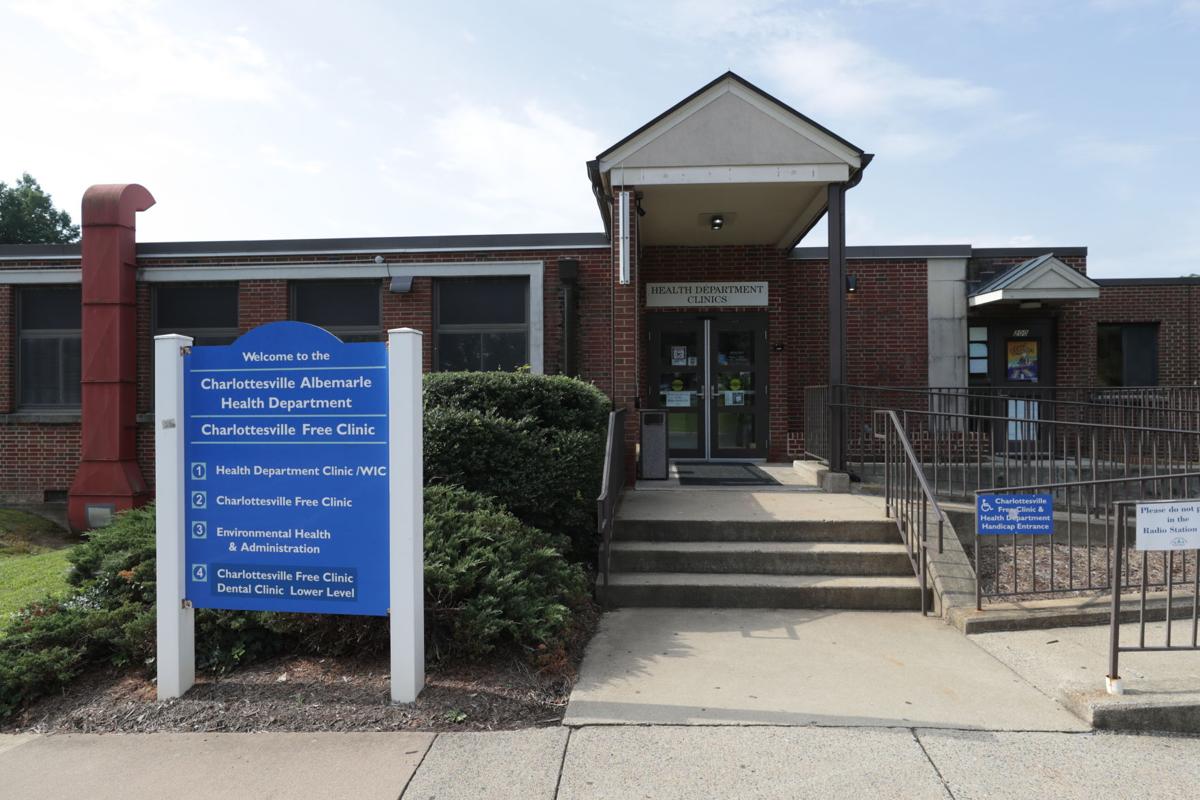 The Charlottesville Free Clinic, cast adrift from its longtime home in the global pandemic's first local wave, has dropped its anchor on a new location and is preparing to open up to serve the area's uninsured and underinsured.
The clinic, which has been at the Thomas Jefferson Health District office complex on Rose Hill Drive for nearly a quarter century, will move eight blocks up the street to share offices with the Wellness Center, at 901 Preston Avenue.
The clinic serves as a medical safety net for more than 2,600 people in the region. More than 400 volunteer health professionals provide medical care, mental health support and dental services. The clinic also operates a no-cost pharmacy.
The move, clinic officials said, follows "an intensive and strategic six-month search." The move will see the medical and pharmaceutical clinics go to the Wellness Center while the dental clinic will remain at the health department's location.
"It's the fifteenth building we looked at in six months," said Colleen Keller, executive director of the free clinic. "We had so many doctors and nurses, volunteers and real estate agents helping us and giving us tips and it really paid off. We think it's a great location."
Clinic officials will move into the third floor of the building, which has long been a medical office center. The clinic will occupy a previous medical clinic, making for an easier, quicker and less expensive move.
Local contractor Martin Horn, which built out the center's current offices in the health district building, is working on plans for the clinic's pharmacy that will also be located in the building.
"We're going to build the pharmacy over 30 days and Martin Horn is really carrying us," Keller said. "It feels like the right space. It feels like a home. That's important for our clients because no one wakes up in the morning wanting to go to a free clinic. This will make them feel comfortable."
The clinic's need to relocate was a surprise to both the clinic and the health district. Virginia Health department officials told clinic leaders in May that they were canceling the nonprofit's lease due to COVID-19's expected impacts and the need for contact tracing and other activities related to the pandemic that would require space and new personnel.
The free clinic had until November to find a new place and make its move.
The issue was not between the health department and the free clinic, but between the virus and the future, officials said. The department worked with the free clinic to provide an extension until November and worked out a separate lease agreement for the organization's dental clinic to remain in place.
The free clinic has had a symbiotic relationship with the health district, utilizing the district's clinical facilities after hours. That worked out well in the past because free clinic medical personnel volunteered mostly after work in the evenings, which is when the majority of clients visit.
The rent also worked out. It was free. Now, the clinic will need to pay for its place, although Keller said the rate is quite fair and fits the clinic budget.
"We're very lucky in that we have a lot of community support and have been able to maintain a reserve fund to draw on in emergencies, and, in this case, pandemics," she said. "We get a lot of support from [Albemarle County] and we were lucky enough to get support from the [City of Charlottesville] as well."
The reserve funding, plus a donation from local benefactors, helped the clinic move to an online telemedicine program this summer that kept clients in touch with care providers.
The clinic's community support and its large client base keep it operating at a time when small nonprofits, like the Harrisonburg-Rockingham Free Clinic, have found themselves needing to shut down.
The Shenandoah Valley clinic recently announced it will cease operation on Dec. 30 due primarily to shortages of medically trained volunteers, many of whom were retired and hesitant to continue to work in healthcare during the pandemic. The virus is particularly virulent when attacking older people.
That clinic also saw the number of clients it served drop to about 400 when Virginia expanded Medicaid to include more people, officials noted.
The Charlottesville Free Clinic has been operating for 28 years and sees about 7,000 health care visits each year. More than 400 local medical and dental personnel from the University of Virginia Medical Center and Sentara Healthcare's Martha Jefferson Hospital volunteer time and expertise.
Both the Harrisonburg-Rockingham and Charlottesville clinics work with low-income and uninsured adults. Many of those work in jobs considered to be essential, which tend to be lower paid and without adequate medical insurance or sick leave.
The Charlottesville Free Clinic has a steady client base because economic conditions in the Greater Charlottesville area are such that more working people make too much money to qualify for Medicaid but not enough to pay medical bills.
"We fill gaps. We fit around the charity system at the local hospitals. We have clients representing some 500 different employers who may not have health insurance or simply don't make enough money to pay bills and make rent and the cost of living," Keller said. "The Charlottesville area is becoming more expensive and that's leaving a lot of people making, $10, $15 even $20 an hour unable to make bills."
That, local free clinic officials say, is why they want to keep serving.
"There are a lot of people who make $10 above the Medicaid cutoff. People are finding that they can't make ends meet and pay for medical care and prescriptions, even when working full time. It's hard. So many of the service jobs that are becoming a larger part of the job market don't provide the benefits needed to stay healthy," Keller said. "There are still needs in the community and we hope to be able to fill them."
Be the first to know
Get local news delivered to your inbox!