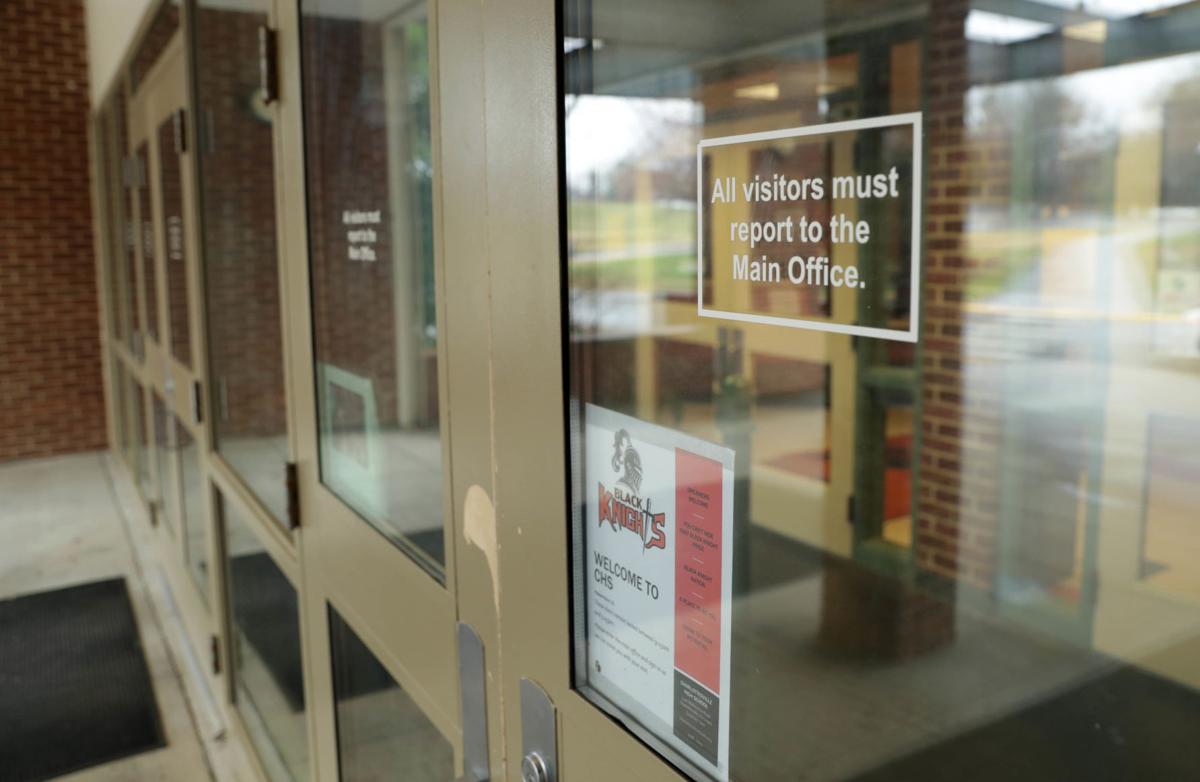 City police are working around the clock to find the source of a threatening online post directed at Charlottesville High School.
All Charlottesville public schools will be closed again Friday as police investigate the credibility of the threat and the identity of the individual behind the anonymous post. 
Late Thursday night, Albemarle Superintendent Matt Haas said a threat was posted on social media earlier in the day that referenced Albemarle High School. He said the increased police presence implemented Thursday would continue at county schools on Friday. 
Haas said there was no evidence linking that threat to the one received by Charlottesville City Schools. City police are working with state and federal agencies on the investigation.
A screenshot of a post from a separate online forum appeared Wednesday on Reddit. The post threatened an ethnic cleansing in the form of a school shooting and told white students at CHS to stay home. The person who posted the threat claimed to be a Charlottesville student.
Police have not confirmed that that threat is the subject of their investigation. An email sent by a city schools spokeswoman Thursday afternoon "acknowledge[d] and condemn[ed] the fact that this threat was racially charged."
According to the Reddit thread, the original post came from "the Chans," referring to the message boards 4chan and 8chan, parts of which are frequented by white supremacists. The sites were banned in New Zealand in the wake of last week's mosque shootings for hosting video of the massacre.
Schools Superintendent Rosa Atkins said hate and racism aren't tolerated in the school system or the community.
"I think we all have to keep in mind a threat against one student, no matter what the ethnicity, is a threat against all of our students and a threat against our teachers and our community," she said.
Police Chief RaShall Brackney said Thursday afternoon that investigators are working to identify the source of original posting and getting search warrants.
"What we can say is that the majority of the sites will cooperate with us knowing that there is an outstanding threat," she said.
Police spokesman Tyler Hawn said at 5:30 p.m. Thursday that the department didn't have an additional update on the investigation.
Atkins said the division is collaborating with Charlottesville police on the investigation and safety decisions.
"When our doors open, we want to make sure that we have environments that feel healthy and feel safe," she said. "… We want to make sure that we alleviate any fears that our parents may have and our students and staff may have and to reassure them that if we have opened the doors, we have considered every possibility that we could consider."
With schools closed Thursday, City of Promise worked to fill the void by providing lunch to students who receive free or reduced-price meals at school.
Denise Johnson, program director for City of Promise, said the nonprofit delivered 200 pizzas to children living at Westhaven and other public housing complexes. Charlottesville City Schools donated apples and oranges for the lunch meals.
"We always want to make sure children are taken care," Johnson said.
Mellow Mushroom, Domino's, the city of Charlottesville and other local organizations also donated items for the lunches.
In the announcement about Friday's closure, the school division provided resources for parents on how to talk to their children about why schools are closed, including a guide on helping children to feel safe during uncertain times. Links to the resources are available on the division's website, charlottesvilleschools.org.
In deciding to close Thursday and Friday, Atkins said division staff considered the mental health and well-being of staff members and students.
"It affects everyone," she said. "… If we open our schools, how will our teachers and staff be able to operate during the day? How effective will they be during the day knowing that there is a threat against our school system?"
Brackney said the department has a two-pronged approach moving forward: working with other law enforcement professionals to determine the exact nature and credibility of the threat and the ability of someone to carry out that threat; and focusing on what happens when the schools reopen.
Brackney said she wouldn't divulge the police department's strategies to protect the schools when they reopen.
"Know that we are considering every possibility," she said. "Knowing that Charlottesville is always at the center of national attention, we have to make sure that we prepare for anyone who may want to continue to keep us there."
Katherine Knott is a reporter for The Daily Progress. Contact her at (434) 978-7263, kknott@dailyprogress.com, or @knott_katherine on Twitter.