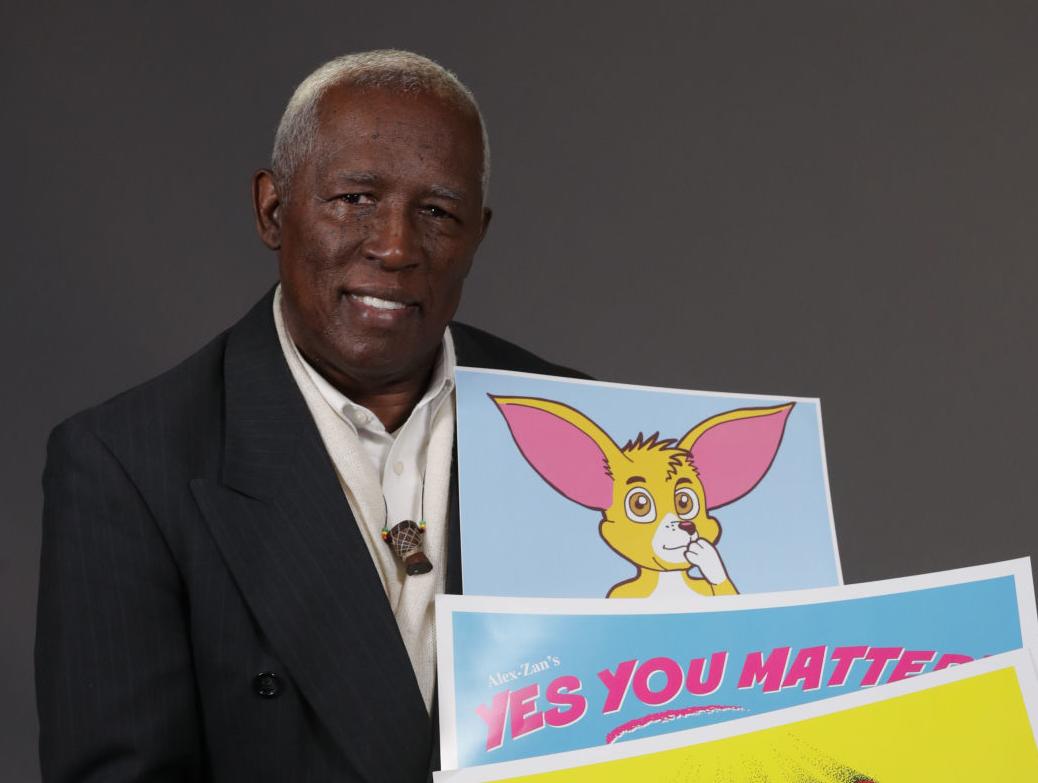 It's not that Charlottesville native son Charles Alexander is giving back to his community, it's more that he's never quit giving.
The 66-year-old Alexander, best known to area children, teachers and parents as Alex-Zan, has been trying to make his community a more compassionate, fair and accepting place for decades.
And he's been at the forefront of social change since elementary school.
"I come from a legacy of people who made a difference," Alexander said. "When University of Virginia students, especially law students, didn't have a place to go or a place to eat, my grandmother would feed them on Page Street. My mother was one of the mothers of the Charlottesville 12 who worked to desegregate the city schools and she led the 4-H group for years. Giving is how I grew up."
Events in the city and the nation would reinforce his upbringing. Alexander was one of a dozen African-Americans who were the first to desegregate Charlottesville schools when he entered Venable Elementary School in 1959.
At Lane High School in the late 1960s, he helped to organize racial equality movements and marches in the school as well as cultural events in the community.
He remained a community organizer and activist in the 1990s, leading anti-drug marches through some of Charlottesville's drug-infested neighborhoods.
But he's best known for his work with elementary schoolchildren with Club RAPP in the 1990s, which led him to Chicago, Richmond and Atlanta before returning to his hometown.
He now leads annual summer "Think" day camps for children. His latest educational effort, "Close Your Mouth and Listen," promotes conversation and understanding.
"Over the years, I've admired him for his many good deeds and works," said Patricia Williams, of Charlottesville. "I've heard from many others and agree that Alex-Zan is an area treasure."
Williams said she attended Alexander's program encouraging listening rather than talking.
"With all the chaos, noise and anger that exist today, it was a relief to be part of [Close Your Mouth and Listen] day," she said. "Alex-Zan has inspired countless of people of all races with his positive energy."
Alexander has always been active in the community, from the time he entered Venable school as one of its first African-American students.
"Venable didn't mold me. I had character and a thirst for learning when I got there, but it taught me a lot about people and race," Alexander said. "I also had the most amazing teacher, Mrs. Miller, who was a white teacher who really helped guide and encourage me. She would leave messages in my pockets and backpack to tell my mother how my day went."
When he was in high school, Martin Luther King Jr. was assassinated, bringing racial inequality to the front of social issues.
"In high school, I was more militant. During that time, I started doing a lot of things in the community and with James Fisher, who was a black nationalist," Alexander recalled. "He was sort of our local Malcolm X. He got us to think more toward our community and making a difference in individual people's lives."
Alexander helped with the 1969 African-American Arts Festival and led marches in the 1970s.
After leading anti-drug marches in the early 1990s, he developed the Club RAPP program that helped to instill self-respect and respect for others in youths.
The program called attention to Alexander, who spent some time in Chicago on a TV show before moving to Richmond when then-Virginia first lady Susan Allen invited him to bring the show there. That led him to Georgia and eventually back to Virginia.
While he considers himself semi-retired, he's still working with area children and helping to organize a series of events celebrating local African-American heritage, history and culture.
He hopes the events will draw local residents, as well as University of Virginia students and faculty, especially African-Americans who normally go to Baltimore, Washington or Richmond for culturally significant events.
 "African-Americans really feel excluded from a lot of the big local events. I don't feel that was the design in the creation of these events, it's just the way they are," he said. "We don't feel like we're welcome to come."
Alexander said he's spending more time with older community members and visiting his mother, Liz Taylor.
"I'm truly blessed by my family, friends and the businesses that have supported me over the years to the present," Alexander said. "We all need help. A person wrapped up in themselves makes a small package."