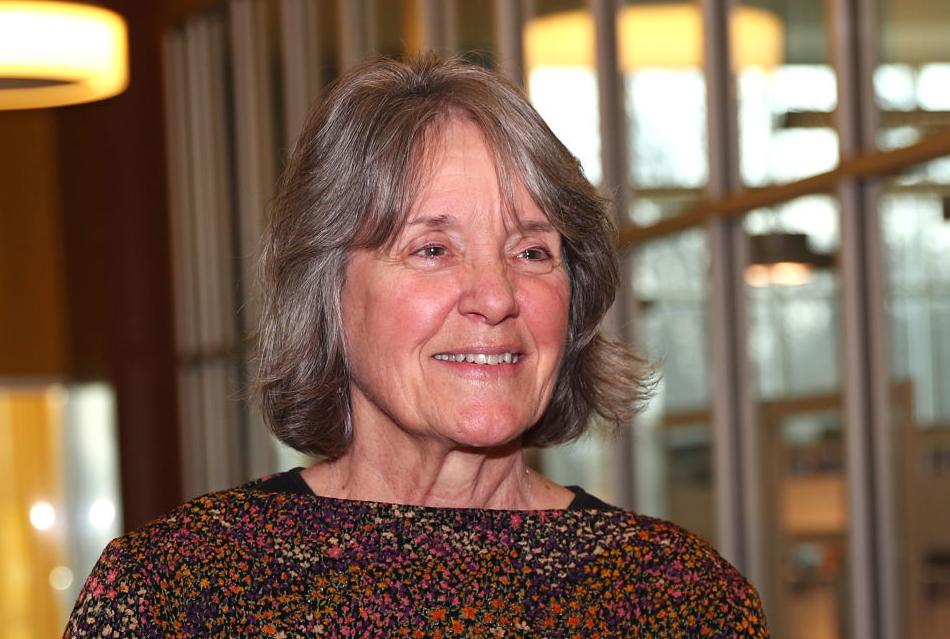 Donna Vinal worked as a midwife in the Charlottesville area for more than two decades and "caught" 1,991 babies during her career in Virginia.
"We caught babies, we don't deliver babies — women deliver their own babies," she said.
Vinal, who retired in 2014, always knew she wanted to work with women and babies. Her mother was a labor and delivery nurse who had attended to many of the mothers in their hometown.
"We grew up Catholic and we would sit in church and she would say, 'I caught that one and I caught that one,'" Vinal said. "I always thought that was fascinating, when she got to see them grow up."
To become a certified nurse midwife in Virginia, one must be a registered nurse, earn a master's degree and pass a certifying exam.
Vinal started out as a nurse in labor and delivery, then got her Ph.D. and taught at the University of Virginia before becoming a certified nurse midwife.
She worked with her patients throughout their lifespans.
"I got to see grandmothers, mothers, their daughters and their grandbabies," she said.
Vinal started working as a nurse midwife at Martha Jefferson Hospital in 1993.
Vinal only ever "missed" one baby, when a woman was getting out of a tub and the baby came out unexpectedly.
"She bungee jumped, you know, and luckily didn't hit the floor because the cord was short enough that I mean honestly, it was a bungee jump," Vinal said.
That baby is now a healthy 8-year-old.
"I have lots of wonderful stories and people tell me I need to write a book but I'm not a very good writer," Vinal said. "One dissertation was enough."
When Vinal was working, she was always on call and would sometimes go three days without sleeping.
"But when you love what you do, it wasn't a hardship. It was never a hardship," she said.
Vinal was Alissa Hansen's midwife for two of her three children's births, and her daughter was Vinal's last catch.
"She always listened to what I had to say and definitely empowered me to make decisions based on what my husband and I felt were best," Hansen said. "We never felt pressured to conform to anything with her."
Hansen described Vinal as both a midwife and a teacher.
"She was very supportive of our decisions — it was a collaborative process rather than a physician telling us what we had to do," Hansen said.
Three of Colleen Di Cesare's four children were caught by Vinal, after she had a bad experience with a doctor during her first child's birth. Vinal was recommended to Di Cesare, who is also a nurse, by one of Di Cesare's nursing colleagues.
"They did so many interventions and unnecessary things with my first child, and I knew Donna would do fewer interventions and [allow me to have] a more natural childbirth," she said.
Di Cesare said Vinal was there with her through miscarriages and was always caring.
"You felt 100% safe with her," she said. "You just knew she knew what she was doing. I knew that whatever happened, she could handle it."
UVa began a midwifery program in 2015.
"Charlottesville needs that option," Vinal said. "The birthing community needs that option."
In her retirement, Vinal has stayed busy as a volunteer with the Charlottesville Area Tree Stewards and as a master gardener. She also volunteers at Sentara Martha Jefferson Hospital and with Meals on Wheels.
"I like staying busy; I love working with people," she said.