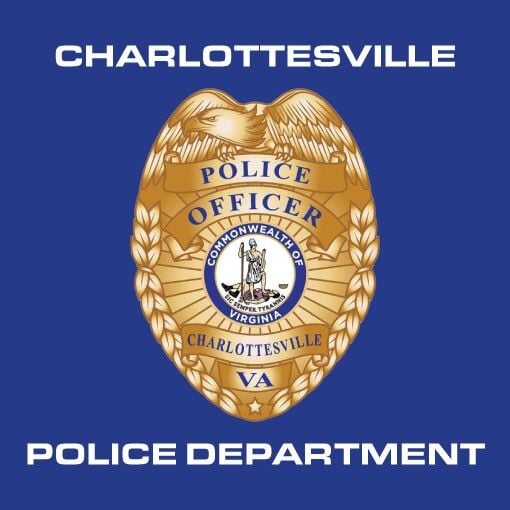 A Charlottesville Police officer is no longer with the department after an internal affairs investigation determined that his takedown and detention of a city man was in violation of the Fourth Amendment and department policies.
In a Friday virtual press conference, Charlottesville Police Chief RaShall Brackney said Officer Joseph B. Wood, who joined the department last spring, violated policy by detaining and searching LaQuinn Gilmore and using force to take Gilmore to the ground without proper grounds to do so.
Brackney said the internal affairs investigation showed that Wood "failed to articulate or justify his reason" to Gilmore after he had disengaged from a conversation with Gilmore and then demanded to see Gilmore's driver's license after Gilmore made a comment about police.
The chief also announced that internal affairs had found Officer Jeffrey Jaeger, who was convicted Dec. 11 of assault in connection with an arrest, of violating department policies and said that Jaeger is no longer on the department.
Jaeger was given a 12-month suspended jail sentence and two years unsupervised probation.
The officer had been on administrative leave while the criminal charge made its way through Charlottesville General District Court. He has appealed the conviction.
"Although both of these cases have been closed and the former officers are being held accountable, the harm they have inflicted will linger," Brackney said. "That harm includes undermining the positive interactions and relationships so many of our officers have worked to establish."
Wood has not been charged with a crime in connection with the Jan. 11 incident during which he pulled his police cruiser behind a Mercury Grand Marquis parked on Monticello Avenue driven by Gilmore, who had stopped the car and was vomiting in front of it.
Video taken from Wood's body camera and released Friday by the department, shows Wood asking if Gilmore is all right and Gilmore replying that he is fine. Gilmore says the antibiotics he is taking made him sick. As Wood turns to leave, Gilmore says "cops be playing too much, man" whereupon Wood turns back and asks Gilmore for a driver's license.
Gilmore instead walks away and Wood follows. Gilmore complains that Wood is harassing him and at one point thanks Wood for his service and then, in a loud voice, says "be sure you all wake up in case he pulls a weapon."
Wood follows, continuing to ask for Gilmore's driver's license and Gilmore repeating that he had done nothing wrong. Eventually the incident ends with Wood physically taking Gilmore down to the ground, handcuffing him and searching him for a weapon.
Gilmore, who unbeknownst to Wood did not have a valid driver's license, was released and not charged with a crime.
Although there were social media reports of drawn weapons and beatings with several officers involved, the body camera video shows that did not occur.
Brackney said Wood's re-engagement of Gilmore after apparently turning to leave, and not explaining to Gilmore why he wanted to see a license, made the incident that followed a violation of department policies.
"Wood immediately re-engaged. Wood failed to articulate or justify his reason to reengage and reacted solely upon being challenged," Brackney said.
Gilmore, through his attorney Jeff Fogel, filed complaints with police accusing Wood of bias-based policing and violations of the Fourth Amendment for detaining, handcuffing and searching him and using excessive force.
Police ruled the bias charge unfounded because there were no racial slurs used or race-based reason for Wood to talk with Gilmore
Brackney said the internal affairs investigation found that Wood's force in the takedown was not excessive because his seeking a driver's license for someone who he had seen driving was legitimate.
"Wood articulated in his reports, although he did not articulate it to Mr. Gilmore, that he observed Mr. Gilmore driving," Brackney said. "A license is required to drive a vehicle."
In a Feb. 23 letter to police, Fogel disagreed.
"Race need not be the sole basis for detention or interdiction to violate the Fourteenth Amendment's equal protection clause," he wrote. "One would need to look at Officer Wood's history with the department and any other evidence that may touch on his treatment of Black people. You did no investigation of this question and offer no reason why Officer Wood acted the way he did."
Fogel also disagreed about the department's finding that Wood did not use excessive force by physically restraining Gilmore.
"Any force that is not legally justified is excessive force," Fogel wrote. "In this case, your finding that Officer Wood unlawfully reengaged because of the exercise of free speech led to the conclusion that it was not lawful, and certainly in violation of the department's policies, to detain, handcuff, and pat down and or takedown Mr. Gilmore."
In Jaeger's case, Brackney said body camera video shows the former officer grab a man who is screaming at a woman regarding their children. He put the man's arm behind his back and briskly walked the man down a concrete ramp before slamming him into a wooden fence.
The man complained that the impact hurt him and asked for ice, complains of a headache and feeling dizzy. The man is arrested on a warrant for failure to appear in Fairfax County, which the man said he was unaware of. No disorderly conduct charges were ever filed against the man.
The video was not released by police because of the appeal.
Brackney said the officers' actions hurt the department's relationship with minority communities and are examples of systemic racism.
"Their actions highlight the injustices that permeate the fabric of our society and of a criminal-legal system that is rooted in supremacy and anti-Black violence," Brackney said. "Their actions erode the community's confidence and elevate fears that Black and brown communities, Black men and people of color, will be brutalized, over-policed or under protected. And their actions validated those fears and concerns and harmed this community, and for that I am sorry."