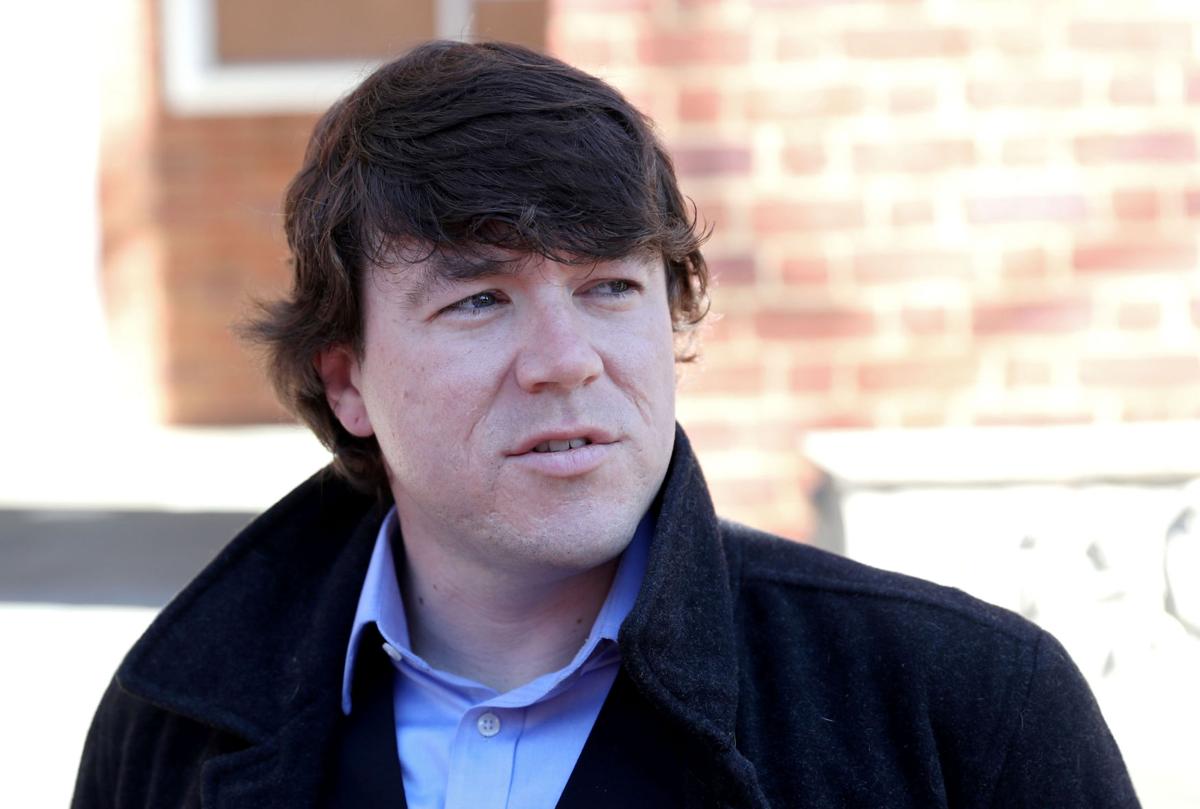 The organizer of the deadly Aug. 12 white nationalist rally at Emancipation Park has been indicted on a felony perjury charge related to a January incident that landed him a misdemeanor assault conviction.
Court documents show that a grand jury in Albemarle County issued an indictment on Monday for Jason Kessler, the blogger known first for his failed attempt to oust Charlottesville City Councilor Wes Bellamy and later for organizing the Unite the Right rally that resulted in one death and dozens of injuries.
As of 3 p.m. Tuesday, a capias was issued for Kessler's arrest. Police had not confirmed by press time whether Kessler had been arrested. Calls to Kessler's phone went directly to voicemail.
The perjury charge lists Jan. 23 as its offense date, the same day Kessler made a statement to a county magistrate alleging that he had been assaulted by James Justin Taylor, a Charlottesville man, while petitioning on the Downtown Mall for Bellamy's ouster.
At the time, Kessler told The Daily Progress that while petitioning, he was approached by two men, including Taylor, who "grabbed his arm and the petition" and "violently shook his arm." The 34-year-old said he then punched Taylor in self-defense; Taylor also levied a misdemeanor assault charge against Kessler.
"At that point, I'd been assaulted again and felt endangered by two men ganging up on me, so I punched the attacker in self-defense," Kessler said in January.
Kessler eventually pleaded guilty to an assault charge after video surveillance of the incident disproved Kessler's claim.
Prosecutors immediately dropped the case against Taylor; outside of Kessler's plea hearing, Taylor said if it was ever released, the video footage would "tell a different story" from the one Kessler had originally given the court.
"I was literally holding a cup of coffee," Taylor said at the time.
Kessler was sentenced in May to 30 days in jail, with all of that time was suspended. The court ordered Kessler to perform 50 hours of community service and pay $89 in court fees.
When he pleaded guilty, Kessler told reporters that the assault was out of character for him, and that in the heat of the exchange he had felt threatened by Taylor, whom he later derided for having "run to the cops" rather than accepting his apology.
"I'll admit that what I did was not legal," Kessler said in April. "I was having a bad day. I've never done anything like this before and it will never happen again."
Filed in February, Kessler's petition to remove Bellamy was unsuccessful. On March 8, a special prosecutor from Lynchburg determined that the petition did not have enough signatures, prompting the court to dismiss it. Kessler said afterward that he was "kind of ready to move on" from the effort.
In the months that followed, Kessler became closely associated with the opposition movements countering the City Council's decision to have the statue of Robert E. Lee removed from Emancipation Park, then known as Lee Park.
He participated in a torchlit rally in the park in May, led by white nationalist Richard Spencer, and later focused his efforts into a planned rally at the park that was eventually dubbed "Unite the Right," in an attempt to draw together the various splintered factions of the alt-right and pro-white movement.
The rally drew thousands to downtown on Aug. 12, but was declared an unlawful assembly by local and state police before it began when fights and scuffles broke out between pro-white and anti-racist protesters.
The aggression and violence reached a tipping point that afternoon, when a car plowed into a crowd of anti-racist protesters. One woman died, while several other were injured.
James Fields, 20, of Ohio, has been charged with second-degree murder and a slew of other charges in the attack.
The following day, Kessler attempted to hold a news conference outside of City Hall to blame the city for the violence. He was drowned out by a sea of livid residents who claimed his efforts led to the violence. He was chased away from the scene by angry members of the crowd, two of whom have since been charged with assault and battery.
This new charge against Kessler is a Class 5 felony, which carries minimum prison term of one year and a maximum prison term of 10 years, or at the discretion of the jury or a court trying the case without a jury, confinement in jail for a maximum of 12 months or a maximum fine of $2,500, or both.