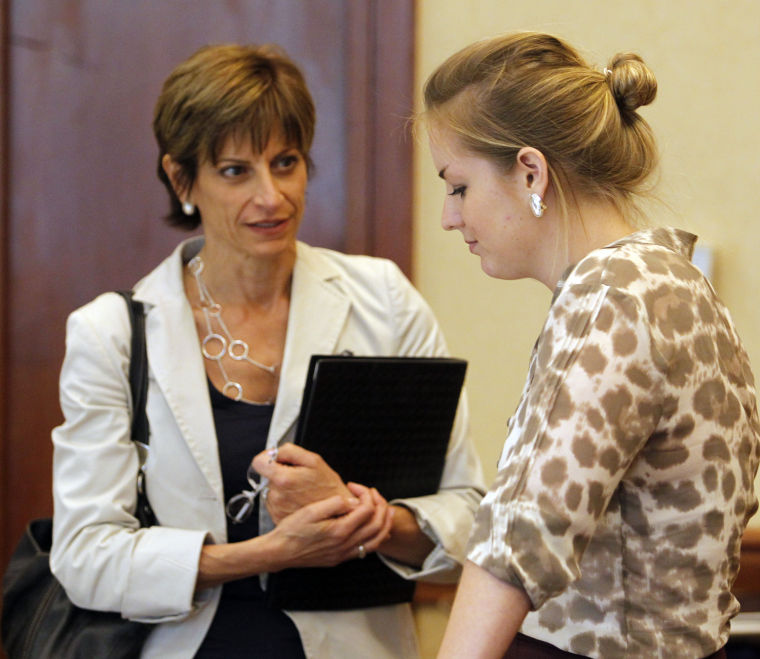 At this week's retreat and new-member orientation for the University of Virginia's Board of Visitors, every word that gets said, at least in open session, will be recorded.
Joan Fenton, who owns Quilts Unlimited and J. Fenton Too on the Downtown Mall, and her husband are videotaping the meeting and recapping it on the Reform the UVa BoV Facebook page. She's also bringing in a stenographer for today and Thursday.
"My hope is to set a precedent," Fenton said.
She's planning to keep documenting such meetings, and making the recordings available to the media and UVa's special collections library, until it becomes a standard part of board meetings.
The minutes that are currently kept for board meetings aren't sufficiently detailed, she said. The parent of a UVa graduate said she got involved with the board during this summer's leadership crisis, when President Teresa A. Sullivan was ousted, then returned to power.
"A lot of the issues that have come up have been the issues of transparency," Fenton said.
Fenton said she didn't think the orientation materials had been posted as early as they should have been for a public meeting, for example.
Transparency will be necessary for true reform, she said.
Fenton got involved with the pro-Sullivan Facebook group that organized much of the summer's protest. After Sullivan's reinstatement, Fenton founded her own Facebook page, which has become a rallying point for many of those most focused on board reform.
Suzie McCarthy, the graduate student who founded the original Facebook page, said that the retreat hasn't drawn a great deal of excitement from the broader community of those interested in the UVa issue because the discussion seems unlikely to produce big results.
"It's open, but that's kind of a joke," she said, criticizing both the choice of speakers and the lack of any indication of either better explanations for this summer's debacle or a clear, open rallying of the campus together.
A number of media outlets are expected to attend this week's meetings of the board, said UVa spokeswoman Carol Wood.
Pick up a copy of Thursday's Daily Progress for a full report on the board's activities in Richmond.