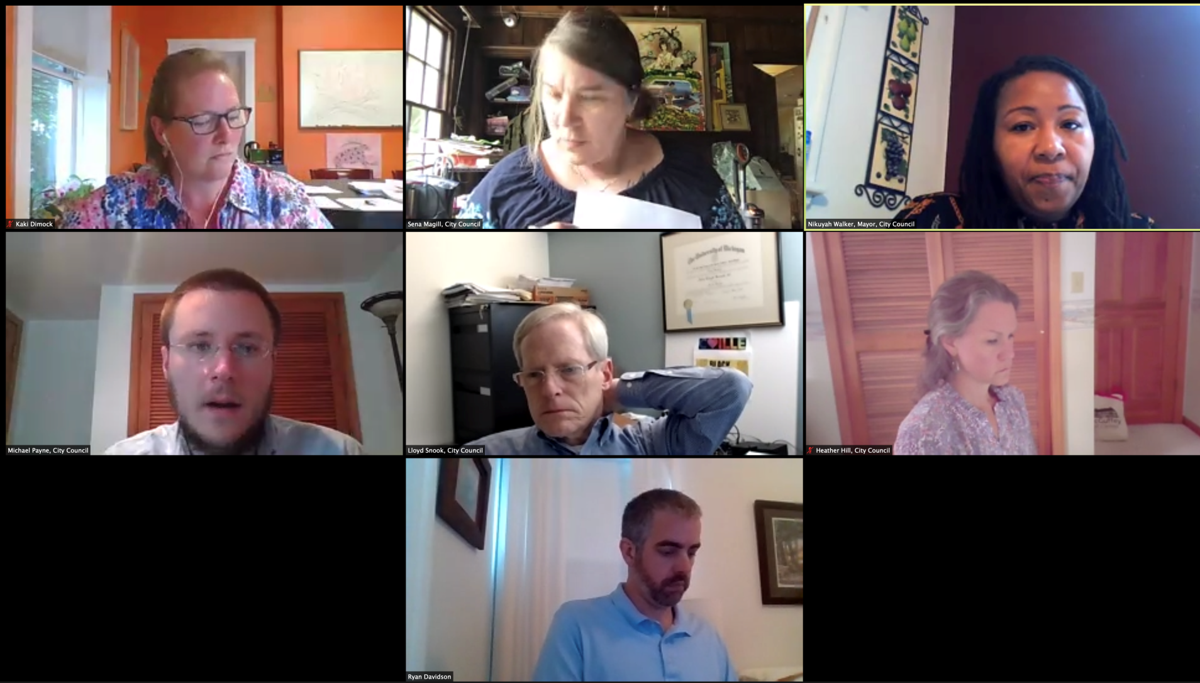 Charlottesville is taking another swing at revisions to the way it funds nonprofits to improve community services amid the coronavirus pandemic.
The City Council spent roughly four hours on Tuesday discussing applications to the Vibrant Community Fund.
The fund is the new iteration of the former Agency Budget Review Team process that the city uses to determine how it contributes money to nonprofits. About $2.3 million is available through the process for fiscal 2021.
The city has been revising the process since 2018 and scored applications through a funding matrix that focused on the services provided and the quality of applications.
Earlier this year, the council decided to fund certain programs at different levels based on where they fell within the scoring matrix. None of the applications would receive total funding.
The process was slightly derailed by the coronavirus pandemic and, in approving the budget, the council approved a lump sum to the fund so that specific allocations could later be determined.
City staff sent surveys to all applicants and asked for updates on how the coronavirus pandemic had affected the services they wanted to use city funding for and the effects of the pandemic on revenues and expenses.
The council spent Tuesday's work session reviewing each application and discussing whether it should be moved to a different section of the scoring matrix to shift how much funding each agency would receive.
"I think we need to look at the time we're in and the potential spread of inequity in this time," Mayor Nikuyah Walker said.
The council asked staff to reduce the funding percentages for each section of the matrix and return with a proposal that would create $230,000 in available funds. That money would then be used to provide grants for programs that weren't previously recommended for funding.
Some of the grants to change their scoring matrix included the Piedmont Court Appointed Special Advocates Inc. Bridges to Success program. The $15,000 application would support the program providing professional coaches to children and young adults.
Another applicant to receive a boost was the Legal Aid Justice Center. The organization requested $75,000 to support community advocacy on racial equity.
The council also backed an application from Sin Barreras-Without Borders Inc. to increase its services to the Hispanic community. The agency provides assistance navigating governmental services and the money would help serve 2,510 city residents, according to the application.
City staff plan to bring revised funding proposals and a resolution dedicating funding to the City Council meeting on July 20.
Be the first to know
Get local news delivered to your inbox!