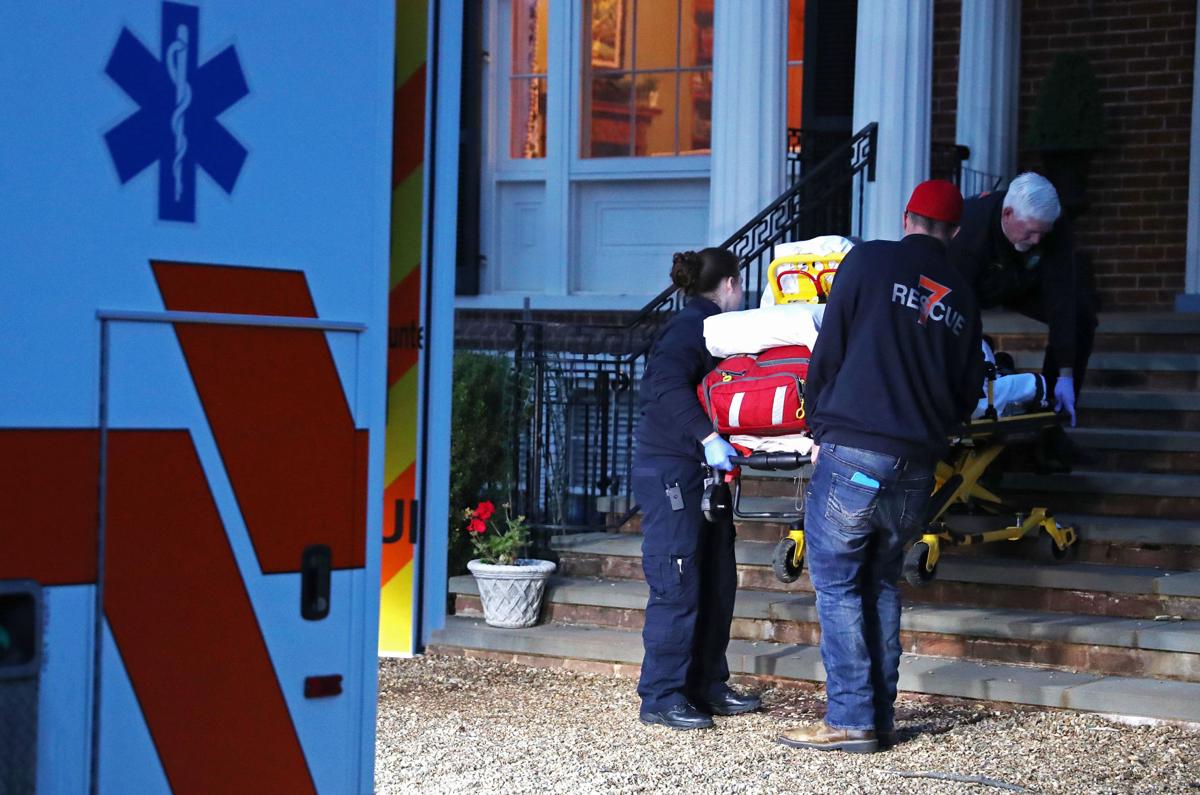 David Kalergis leads Charlottesville's Diffusion Pharmaceuticals (DFFN), a publicly held 10-person biotech company working on a drug called TSC with several potential uses to treat the effects of hypoxia — a critical lack of oxygen, which plays a role in several life-threatening diseases. Currently, the company is conducting the Phase 3 trial for a cancer application for the drug, and has received approval from the Food and Drug Administration to use a novel on-ambulance approach for a Phase 2 trial for stroke.


Do you come from a science or business background?
I do not have a science background. I was dual-enrolled in law school and business at the University of Virginia. After getting those degrees, I practiced corporate finance law, but I always had a passion for health care and life science. I was totally fascinated when Genentech was going public, and I told my wife I thought I should have gone to medical school. But with two graduate degrees already, she said she didn't think that was in the cards, and suggested I might have the opportunity as a businessman to help bring a life-saving drug or procedure to market. And I thought to myself, "Bingo!"


What is the backstory to Diffusion Pharmaceuticals?
Back in the 1990s, I worked at Pharmaceutical Research Associates (now PRA International), an organization that pharmaceutical companies hire to outsource clinical trials to them. From that, I learned a lot about clinical trials and what causes them to fail and to succeed. I then had the opportunity to work at UVa to help science faculty figure out whether some of their research projects were viable business ideas. There, I met John Gainer, a chemical engineering professor who had isolated a molecule with a remarkable ability to deliver more oxygen to wherever it's needed in the body. I thought it was the best idea I had come across at UVa, so I put him in touch with some students who were interested in startups.


Was that through the i.Lab at the Darden School of Business?
No, at that point people were just starting to talk about the need to do something like the i.Lab. Charlottesville and the university were getting their sea legs, trying to put in place the things we would need to become a biotech hub, admittedly on a smaller scale than Boston or San Francisco. So these were just some Darden students and some science students who were interested in business. Then it occurred to me that this might be the big chance my wife had described. I'm never going to invent a novel drug, but I could be part of something really special here.


So you co-founded the company with Gainer?
Yes, he's chief science officer and I'm the business guy, and we built it up over the last 15 years or so. There are so many possibilities for the drug, trans sodium crocetinate (TSC), but the one in the forefront right now is using it for the treatment of strokes.


How did that idea come about?
Gainer's original research was supported by a grant from the U.S. Office of Naval Research, which was looking for ways to treat the effects of blood loss in Marines injured on the battlefield. If you lose a lot of blood quickly, you go into hemorrhagic shock from the oxygen deficiency. If you have a drug that can help the body better use the oxygen remaining, you might be able to make a difference for that soldier.


What happened to that idea?
Well, we couldn't test it on the battlefield because a patient in hemorrhagic shock is generally unconscious and can't give informed consent. The drug could have an impact on other traumatic injuries — like gunshot and knife wounds, and car accidents — but the same problem is true of testing in emergency rooms. You've got to get the person to agree to let you give them the experimental drug, and if they're unconscious, they can't agree. So we moved on to exploring whether re-oxygenating tumors might make chemotherapy more effective, because cancer patients typically can give consent.
But now you're talking about using it for strokes, and wouldn't you have the same informed consent problem with patients who are stroking in an ambulance or emergency room?
At UCLA, a doctor by the name of Jeffrey Saver pioneered on-ambulance clinical trials using an exception to the informed consent rule called "community consent." If you get all the relevant parties in a specific community to agree to the procedure for how they'll administer the drug — and then you hold educational meetings in that community to build a consensus among community members that yes, they would want to receive your drug if they were unconscious and suffering from a stroke — then the FDA agrees you can give that drug on ambulances within the community that has consented.
So the big news is that you have FDA approval to use Dr. Saver's ambulance network in Los Angeles to do a Stage 2 trial to see whether stroke patients have better outcomes if they're given this oxygenating drug?
Yes, and we also hired his former project manager, Anna Grace, to move here to Charlottesville to, among other things, help us with the community consent process needed to run an in-ambulance Phase 2 trial here in Central Virginia.
How would your drug help stroke victims?
Nearly 2 million brain cells die each minute during a stroke because the cells aren't receiving oxygen. So, possibly preventing death is an important one. And if patients survive the stroke, they might have speech impairment, mental impairment or the loss of movement in their limbs. Early administration of TSC could mitigate those problems. We'll be able to measure the degree of impairment in patients who have received TSC right away compared to a control group of patients who don't receive any treatment in the ambulance.
Does the trial drug replace some other treatment they could be getting in the ambulance?
No, there is nothing they can give a stroke patient at that stage.
Here's the problem … There are two types of strokes, and they have very different causes and they need to be treated very differently. An ischemic stroke is a blood clot in your brain, and you treat that with a clot-busting drug as soon as possible. But there's a risk that it could be a hemorrhagic stroke, which is bleeding in the brain caused by a ruptured vessel. The last thing you want to do if you have a brain-bleed is give the patient a drug that makes them bleed more. So you can't determine the right treatment until you look at their brain with an MRI. We believe TSC can be given safely to either kind of stroke patient.
How large is this market?
Stroke afflicts nearly 800,000 Americans each year, and costs the U.S. economy about $34 billion.
What's the company worth right now?
About $25 million. That's not really big for biotech, but it's big for Charlottesville.
Would you have to raise more capital or get acquired to make it through a Phase 3 trial?
We would probably need more money, but there's no reason we would need to be acquired. Doing a secondary public offering is possible, but public markets are expensive money. Instead, we could do a licensing deal with a larger pharmaceutical company where they would buy a license on the patent to fund the trial, we would conduct it, and they would have a right to a negotiated share of the revenue. Short of receiving final FDA approval, that's probably the most beneficial thing we could do for our shareholders.
How close are you to getting such a licensing deal?
We do have conversations underway, let's just say that.
Does UVa own any of the intellectual property?
No, this was before people believed UVa and Central Virginia could become a biotech hub. When the U.S. Patent and Trademark Office put up some resistance about whether this new drug — which is an isomer of another molecule — is patentable, UVa didn't want to fight for the patent, so they returned the rights to Dr. Gainer. Since then, we've won 14 more patents on TSC and related molecules in the areas of composition of matter, formulation, manufacturing and uses for many life-threatening conditions like stroke and cancer.
What's your favorite part of this work?
The words practically roll off my tongue: having a drug that answers a life-threatening unmet medical need. You work on so many things that never come to fruition — you talk to a dozen investment banks and the doors close on you, you have a great use for a drug but no way to test it. But then one bank opens its doors. Or you find a Dr. Saver. Ironic name, right?
Yes, Dr. Saver and Anna Grace are here to save your project from futility!
It's very exciting — we have a drug that we think can help people if you give it to them right away, and Dr. Saver has pioneered a way to give it to patients right away, while they are still in the ambulance. You have to be optimistic in this business. We believe we will do something that nobody has ever been able to do.