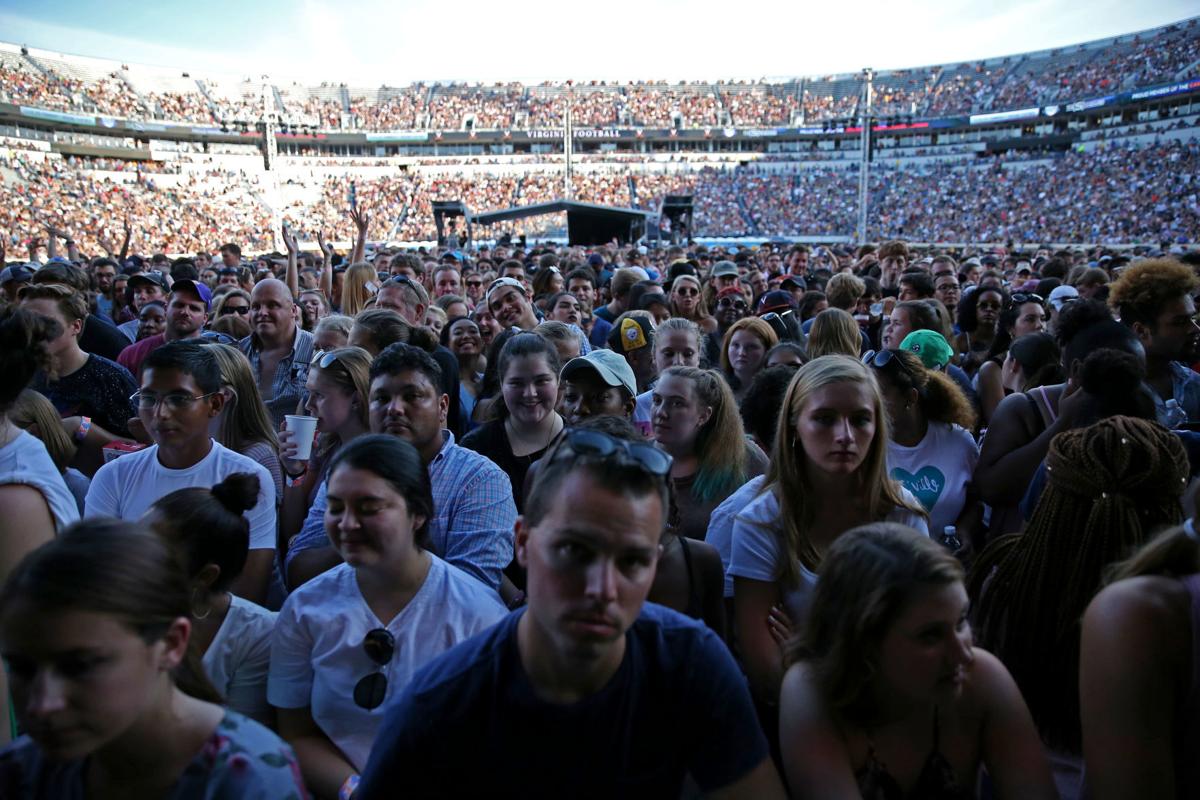 More than two years after the Unite the Right rally, the organization that has handled many of the donations related to the violence is tallying what will be close to the final total.
According to the Charlottesville Area Community Foundation, approximately $2.1 million has been received since August 2017, and that money has gone toward survivors' needs, community grants, trauma counseling and other initiatives.
Through the end of 2019, about $600,000 will have gone to survivors, and then the fund will be depleted.
"We are helping to ensure that there's a very coordinated response effort, and that included both the immediate and short-term needs, as well as grants or resources that could have a longer-term impact, as well," said Brennan Gould, CACF's president and CEO.
Two of the largest efforts, the Heal Charlottesville Fund and the Concert for Charlottesville Fund, are housed at CACF. There was also money raised through a Unity Cville GoFundMe page in 2017.
"From the foundation's perspective, it's all different pots that are working in coordination," Gould said.
About $320,000 has gone toward trauma counseling through organizations such as ReadyKids and The Women's Initiative.
In 2018, about $900,000 was given as grants to address structural racism and anti-Semitism. An anonymous donor gave $100,000 toward the grants. About $15,000 went to the Heather Heyer Foundation.
About $300,000 was received in 2017 that was specifically earmarked for long-term programming at the University of Virginia with a focus on education and inclusion.
"The donation will go to the Curry School in support of research and curriculum-building efforts around inclusion, equity, and democracy," CACF said in an email. "This is part of an ongoing effort at the Center for Race and Public Education in the South to promote diversity in K-12 education nationally and create environments of respect where every student feels valued."
Jim Murray, the rector of UVa, said some donors were interested in giving toward an educational effort around the time of the Concert for Charlottesville in 2017.
"At the time of the concert, Pharrell Williams, who was the first artist to commit, told [UVa President] Terry Sullivan and me and others that he really hoped that something permanent would come out of the concert, over and above just a good time for 50,000 Charlottesville residents," he said.
"And we have all along said once all the claims are paid, if there is any money left, we'd like to see it go towards some permanent institute or effort that would be directed at issues of racial tolerance," Murray said.
Both Gould and Murray said the funds earmarked for long-term programming at UVa were given with the intent of going toward programming.
"They were given with that intent, but with the caveat that survivors are prioritized and should be prioritized, if there are continuing survivor needs, that those are covered before this other project might get supported," Gould said.
She added that CACF is not holding onto any additional funds that do not have a specific purpose.
"While it is true that medical bills and other needs have been covered along the way, there are still ongoing needs," Gould said. "It's not 'everything's paid and now everybody's fine,' it's that the Heal Fund has been supporting folks along the way and ensuring that they're able to pursue their recovery, covering different costs as they come up."
Star Peterson, who had her legs, ribs and two parts of her back broken in the Aug. 12, 2017, car attack, said she and a handful of other survivors are still relying on the Heal Charlottesville Fund for assistance. She said she's been trying to think of other community resources to help others who have reached out to her.
"Even people who were so severely injured that day who can't work are being denied disability," she said.
There have been other efforts to support survivors, such as the National Compassion Fund: Charlottesville, which had limited funds that have already been disbursed, and the Virginia Victims Fund, which is a payer of last resort.
After survivors protested at two events for former Gov. Terry McAuliffe's new book, "Beyond Charlottesville: Taking a Stand Against White Nationalism," he said he would donate some of the proceeds to the Heal Charlottesville Fund, in addition to the Heather Heyer Foundation and The Virginia State Police Association.