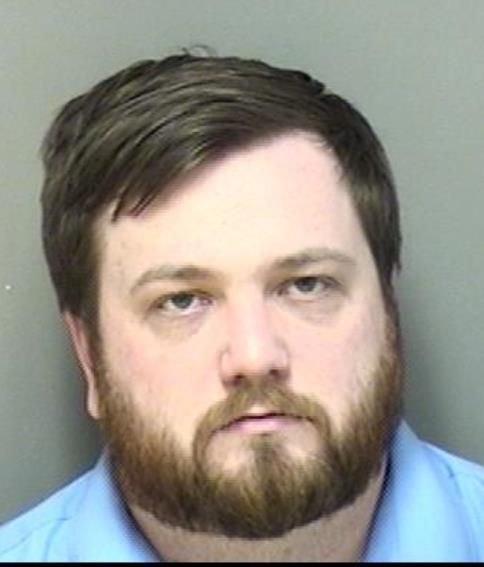 A federal judge has again sanctioned Unite the Right rally lawsuit defendant Elliott Kline, this time issuing a sanction that could allow the jury to infer that Kline conspired and intended to commit violence at the rally.
Kline, who also is known as Eli Mosley, is one of several defendants in a high-profile federal lawsuit involving Charlottesville-area residents. The lawsuit targets organizers and participants of the deadly Unite the Right rally, alleging a robust conspiracy to commit racist violence.
Kline, who is associated with the white supremacist group Identity Evropa, has run afoul of the federal court on several occasions, resulting in $12,528.33 in financial sanctions, being repeatedly found in contempt of court and a brief stint in jail in January.
In a memorandum opinion issued Nov. 30, U.S. Magistrate Judge Joel C. Hoppe found Kline to again be in contempt of order and will allow an adverse inference instruction, a sanction in which a court instructs a jury that they may draw inferences from a party's failure to preserve or produce evidence.
Over the course of the 42-page document, Hoppe goes into painstaking detail of Kline's consistent run-ins with the court and the various excuses and explanations he gave for his noncompliance with discovery.
Hoppe cites court documents filed by the plaintiffs' counsel, which detail how in June 2017 Kline drafted and circulated to amongst rally leaders a working document titled "Operation Unite the Right Charlottesville 2.0." A version of this document would be one of the few things Kline ever properly submitted to the court.
The memorandum opinions details months of back-and-forth between Kline and the plaintiffs' counsel in which the defendant denied having access to a "CvilleReports" email address and claimed he never used a phone number with a (347) area code that was listed on the "Charlottesville 2.0" document.
However, evidence gathered during electronic imaging by a third-party vendor indicated that both the phone number and email address were registered to Kline.
"Those briefs show that Kline has done absolutely nothing to purge himself of civil contempt," Hoppe wrote. "Moreover, plaintiffs obtained third-party discovery indicating that Kline falsely testified — multiple times over many months — that the (347) phone number listed on certain versions of the 'Charlottesville 2.0' planning document was not his and that he had 'never' had a phone number with that area code."
Hoppe's opinion also details the court's frustration with Kline's "habitual noncompliance" and the many opportunities U.S. District Judge Norman K. Moon gave him to comply last year. Kline's failure to comply eventually resulted in his arrest for contempt on Jan. 6, and the court has not heard from the defendant since his Jan. 8 release, according to the memorandum opinion.
"Kline responded to two federal judges' patient indulgence with broken promises, halfhearted steps towards compliance, and countless sworn statements that were 'evasive, internally inconsistent, or simply not believable,'" Hoppe wrote.
Given Kline's evasiveness and noncompliance, counsel for the plaintiffs requested the court allow them to deliver instructions to jurors that they could interpret Kline's actions adversely.
This has been opposed by defendant Richard Spencer, who has argued that adverse inferences against one defendant implicate all other defendants. However, Hoppe still granted the plaintiffs' motion for sanctions, detailing several adverse inferences the jury can be instructed they are allowed to make.
Some of these inferences are:
Kline entered into an agreement with one or more co-conspirators to plan the Unite the Right rally.
Kline entered into an agreement with one or more co-conspirators to engage in racially-motivated violence in Charlottesville.
Kline was motivated by animus against racial minorities, Jewish people and their supporters when conspiring to engage in acts of intimidation and violence on August 11 and 12, 2017 in Charlottesville.
It was reasonably foreseeable to Defendant Kline and intended by him that co-conspirators would commit acts of racially-motivated violence and intimidation at the torchlight event and rally in Charlottesville.
Following Hoppe's order, a news release from Integrity First for America, which is helping fund the lawsuit, celebrated the order as a victory for justice.
"There's no better evidence of the character of the defendants in this case than today's order, based on an extensive pattern of violation and contempt of court orders," said co-lead counsel Roberta Kaplan in the release. "Magistrate Judge Hoppe went so far as to award the sanction of adverse inferences against Elliott Kline. Those inferences include the core allegations in our case and should have an enormous impact on our suit as we proceed to trial."
The lawsuit is set for a four-week trial next year.