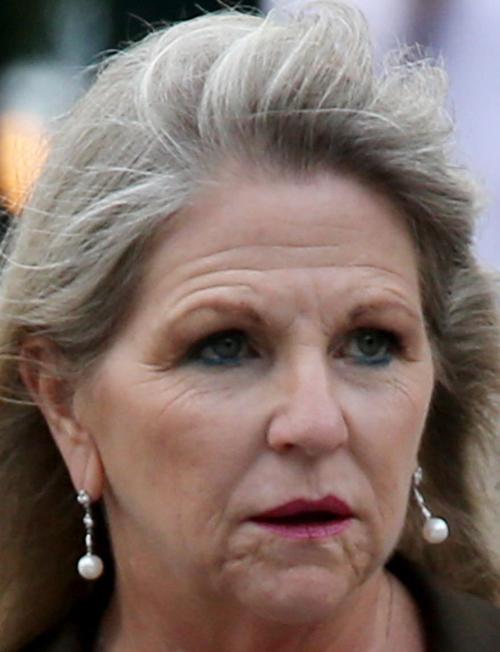 RICHMOND — Former NFL quarterback Steve Beuerlein confirmed Monday that Bob McDonnell's sister was his college girlfriend and that future Virginia first lady Maureen G. McDonnell asked him for money about 25 years ago.
Bob McDonnell's youngest sister, Maureen Carney McDonnell, referred to the episode in a letter to U.S. District Judge James R. Spencer, who will sentence the former governor today on federal corruption convictions.
Maureen C. McDonnell told the judge that her sister-in-law, the future first lady, wrote to an NFL quarterback who had been her college boyfriend and asked for money, urging the quarterback "not to tell Bob" about the request.
Maureen C. McDonnell did not name the quarterback in her Nov. 20 letter. She cited the matter while describing what she termed a long pattern of inappropriate behavior by the future first lady.
"I am the one she's talking about," Beuerlein, now an analyst for CBS Sports, said in a telephone interview. "I did date Maureen," he said, referring to his former Notre Dame classmate, the governor's youngest sister.
"I remember very little about that whole episode," Beuerlein said of the future first lady asking him for money. He said he "kind of laughed it off at the time."
He said he does not remember whether the future first lady sought a specific dollar figure. He said Maureen C. McDonnell was embarrassed by her sister-in-law's request and told him not to worry about it.
Maureen C. McDonnell graduated from Mount Vernon High School in Alexandria in 1983 before she attended Notre Dame.
"She was a cheerleader at Notre Dame, and I was the quarterback," Beuerlein said.
He said they started dating as seniors at Notre Dame and dated for about a year and a half or two years afterward.
Beuerlein said he was close to the McDonnell family at the time and he held Bob McDonnell in high regard.
He said there were occasions when he and Bob McDonnell worked out together. The future governor, once a speedy flanker and defensive back at Alexandria's Bishop Ireton High School, would catch passes from the NFL quarterback.
"When I first met Bob, I think he was still in law school. He was still getting started," Beuerlein said.
In 1989, Bob McDonnell submitted his thesis while seeking a master's degree in public policy and a law degree from what then was CBN University, now Regent University, in Virginia Beach. Two years later, he was elected to the House of Delegates.
Beuerlein, who played for six NFL teams from 1988 to 2004, said that as Bob McDonnell climbed the political ladder, running for attorney general and governor, he asked him to appear at campaign events. He said he would help out when he could.
Beuerlein said he took part in two or three events, including a 2009 Virginia Beach rally for McDonnell's gubernatorial campaign.
Beuerlein said he "felt strongly he was a man of integrity" and that he "had the best interests of the public at heart."
Maureen C. McDonnell said in her letter to the judge that family members and close friends have been concerned about the former first lady's behavior for years.
"The tragedy is, none of us, including me, wanted to tell Bob about his wife's conduct for fear of hurting him" during his busy political career, she wrote.
Beuerlein said he has not spoken with the former governor in recent years but that the charges and convictions seem inconsistent with the man he once knew.
"Without knowing the facts, I would be very, very, surprised if he knowingly committed crimes of any magnitude, because I know the kind of person he is," Beuerlein said.
Beuerlein stressed that he's a football analyst, not a legal analyst, but he added: "I just know that the Bob McDonnell I remember and I know is a great person. I would trust him with my kids."
William Burck, a lawyer for the former first lady, could not be reached for comment.