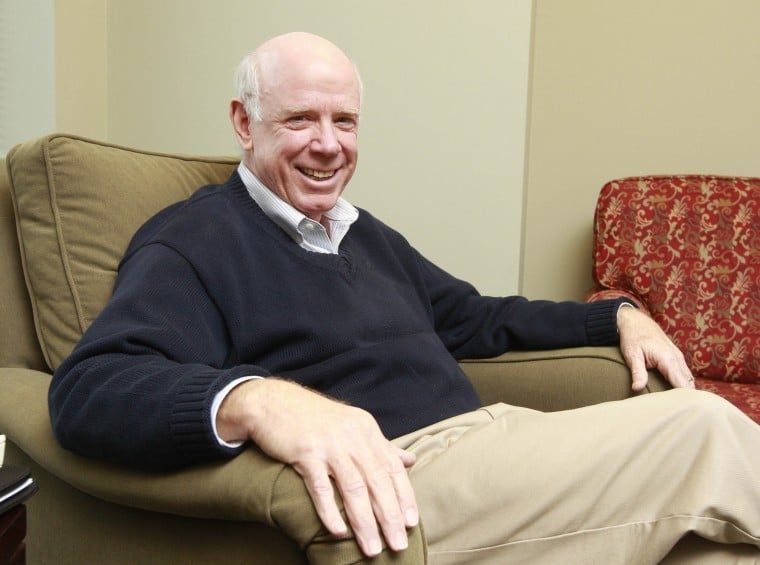 Dick Fontaine sat on a ski lift in Park City, Utah, next to a young boy with no legs.
On the ride up the mountain, the boy placed his hand on Fontaine's shoulder and said, "This is the best day of my life. I don't have any legs, and we're skiing on this bluebird day. Thank you."
That moment changed Fontaine, who used to make his living running big companies across the country. He came away, he said, with a new perspective on life, volunteerism and the present.
"I thought, you know, here's a guy who's been dealt a hand, an incredibly difficult hand, and … he had an uncertain future, and neither of those mattered to him at that moment," Fontaine said. "So I enjoy, and get joy out of the present, much more than I used to."
Before that moment, Fontaine had been prone to think the big picture. His mindset had been to take definite steps to reach set goals. Working with one child, he thought, was nice, but he could be doing more.
"I'm thinking, I can run big companies, this is a waste of my time to be spending my entire day with just one kid," he said.
Fontaine and his wife, Barbara, moved to Keswick six years ago. He has been volunteering at Hospice of the Piedmont since then. That role has changed the man who once strove for profits and efficiency at the helm of multimillion-dollar companies.
Fontaine is the former CEO of Martin Aviation, Brinderson Construction and America's Pharmacy, a division of Caremark, he said.
"My wife might argue with this, but I'm much less arrogant, and I feel much more connected to people, because I am just much better able to see the richness in people's lives, and I think I used to judge, and I really don't judge anymore," he said.
Dick Fontaine retired from business at 50, after building and selling his own company before contracting his services to companies that needed new leadership. His work kept him moving all over the country, before he finally settled in Utah, where he felt at home among the mountains and ski slopes.
He began his volunteer work there, working with child cancer patients and teaching himself to live in the moment. When he moved to the Charlottesville area at the behest of his wife, who spent part of her youth in the Shenandoah Valley, he wanted to continue that work.
He said he still gets out of bed every morning with the hospice patients on his mind.
"I believe in what we do, I believe in what hospice does," Fontaine said. "It helps people live as rich and as full lives as they can, for as long as they have. What I do, I feel it makes a difference in the lives of patients, and that's very rewarding."
As well as volunteering with hospice patients, Fontaine is a member of the hospice's board of directors. In that role, Fontaine the business man can shine.
"What he gives is a heart of gold, and is a person who serves to inspire all of us," said Dr. Jim Avery, CEO of Hospice of the Piedmont. "At the same time, here is a man who is very successful in business, has a mind for numbers and can keep all of us on track."
Fontaine's neighbor Kari Miller said Fontaine is as dedicated a neighbor as he is a volunteer.
"He reaches out to those who are sick or hurting, and shows up unasked to help set up or clean up for a party," Miller said.
When he isn't volunteering, Fontaine, 69, is on his mountain bike on trails around Charlottesville, or floating down the Rivanna River in his kayak. He stays away from whitewater rivers and steep-hill descents, using the river and trails more to stay active than to get an adrenaline rush.