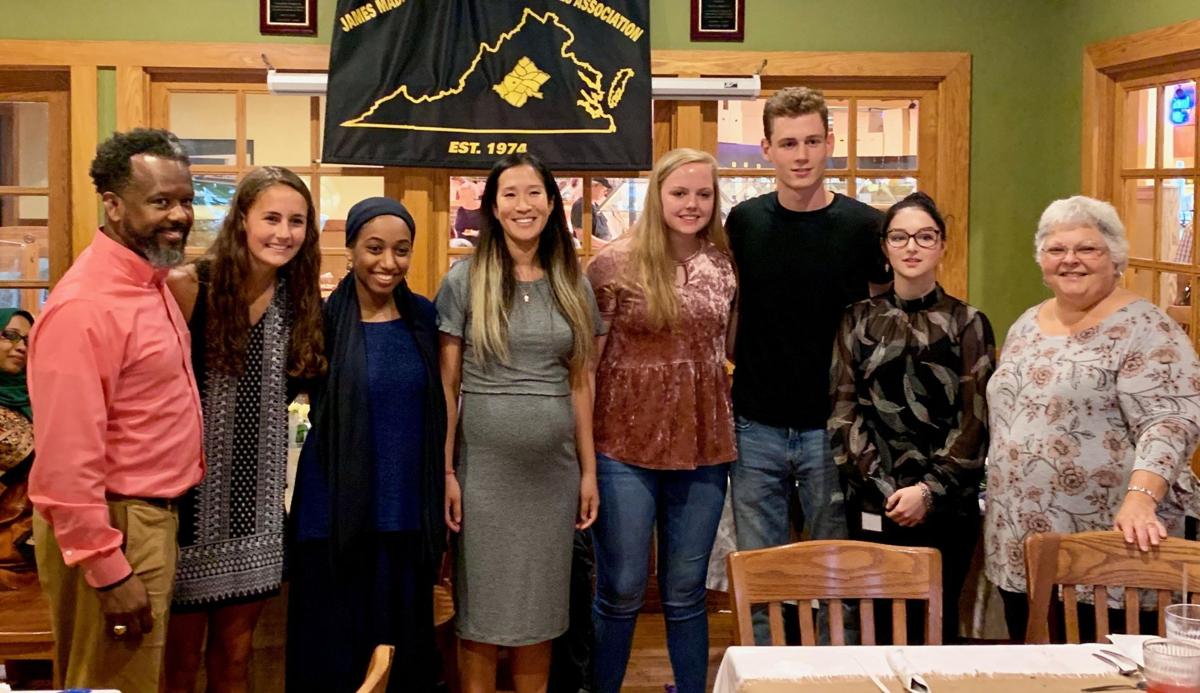 When Susan Bro and Alfred Wilson started the Heather Heyer Foundation, they thought it would be a small, local organization that would help a few students a year.
"Honestly, a lot of nonprofits disappear after two years and I was prepared for that," said Bro, mother of Heyer, who was killed in a car attack at the Unite the Right rally on Aug. 12, 2017. "We were never expecting to be large. We were only going to be a little two-scholarship foundation."
Yet, in the last three years, they've awarded 22 $1,000 scholarships to students from the area, as well as from across the country, who participate in or start their own social justice campaign. They are planning to continue to grow the program, though they want to make sure it's sustainable. In a few years, they hope to provide at least one student with a full ride to college.
"We're trying to go for longevity here," Bro said. "... I'm hoping that we can continue and uplift more diverse voices."
Of the eight annual scholarships, six are for local high school students and two are open to national candidates and someone in college. The application process opens in October and more information is available at heatherheyerfoundation.com.
Money determines how many scholarships they hand out, Bro said. The foundation is building an endowment with the goal of using the earned interest to fund the scholarships.
"We survived the pandemic," Bro said. "Everybody's giving was down and, of course, the month of March just about tanked everybody, but our investments were wisely handled by our investment firm. So we survived it, and donations are picking back up. We want to be responsible with the money so that we don't run ourselves into the hole."
Bro and Wilson, who worked with Heyer at the Miller Law Group, created the foundation to honor Heyer, who was killed three years ago while protesting the failed white nationalist rally, and to continue her mission of ensuring equal rights for all. In that vein, scholarship applicants are scored on their role as an activist and how they'll use their education to further social justice work.
"She was just your local everyday woman who wanted to see everyone treated the same and see everyone get equal rights and equal opportunity," said Wilson, executive director of the foundation. "That's the thing we are trying to encourage — that you don't have to be out here and be this nationally recognized person. You can be the everyday man and make a change and make a difference in someone's life."
For Wilson, an example of this is local activist Zyahna Bryant, who received a Heather Heyer Foundation scholarship last year. Bryant spearheaded the local effort to take down the statues of Confederate Gens. Robert E. Lee and Thomas "Stonewall" Jackson. Recently, she's helped to organize a series of demonstrations against racism and policing.
"Most of us know her story," he said. "Her everyday status has actually put her in a position where she's able to help make a change for a lot of people."
Bro finds hope for the future of the country in the students who receive the scholarship.
"We're not creating activists; we're looking for young people who already are activists, who want to do positive, peaceful social change, and we want to support their education and continue in that endeavor," she said. "… That gives me hope that change is going to happen and not just a lot of lip service."
Wilson said watching the foundation grow has been an inspiration.
"We're trying to affect young people's lives that we're working with," he said. "One of the main things we're trying to do is to keep memory alive and help train our social activists."
Broadly, Wilson said the foundation is about supporting individuals to educate themselves. Last summer, the foundation partnered with The Sum to launch a program called Heyer Voices for high school students who want to become activists.
Wilson said nine students were accepted for the first eight-week training session, which ended in January. A second group was supposed to start this summer, but the pandemic derailed those plans and Wilson is working to shift the program online.
Bro and Wilson filed documents to create the nonprofit shortly after Heyer died. Appearances at the MTV Music Video Awards and on "The Ellen DeGeneres Show" boosted the profile of the foundation, and many of its donations now come from outside Central Virginia.
Moving forward, they want to grow the foundation's national presence and to diversify the pool of applicants and recipients. Wilson said he would like to see more young men get involved.
Bro said a diversity committee helps to make sure the foundation is being as unbiased as possible in the application and scoring process. A team of volunteers helps grade each application using a common rubric.
"We do get a diverse group who apply, and we get a fairly diverse group who wins, but it's still overwhelmingly white females and we're just trying to make sure that we're going at this the right way."
The foundation has given Bro a way to make sense of her daughter's death and continue her work, accepting many public speaking requests to share her story.
"I never expected to be a public speaker," she said, adding that she continues to be surprised at the requests. "I figured the funeral would be the last time I would really publicly speak, and that has not proven correct either."
Just in recent weeks, she's attended an online event from the Illinois Holocaust Museum & Education Center about the fight against white supremacy and spoken on virtual panels with those who have lost loved ones to hate crimes. She's worked in the last year to support the Jabara-Heyer No Hate Act to improve data collection of hate crimes. The man who killed Heyer pleaded guilty last year to federal hate crime charges.
Bro also is featured in a new documentary from the Discovery Channel about the events of August 2017 that will air Wednesday on Investigation Discovery.
Earlier this month, she finished up classes to become a certified life coach and is thinking about becoming a grief coach — like one who helped her after Heyer died.
"Life coaching deals specifically with the present and the future, not the past. So, in that way, it's not completely suitable for the work I do, because you have to acknowledge the history of the past, and you have to deal with the past," she said.
But she sees connections in other ways. For example, a primary tool of life coaching is to ask a series of powerful questions, and then develop an action plan.
"The action plan then moves it from a place of thought into 'let's actually accomplish something,'" she said. "So I find that useful in this work."
Be the first to know
Get local news delivered to your inbox!