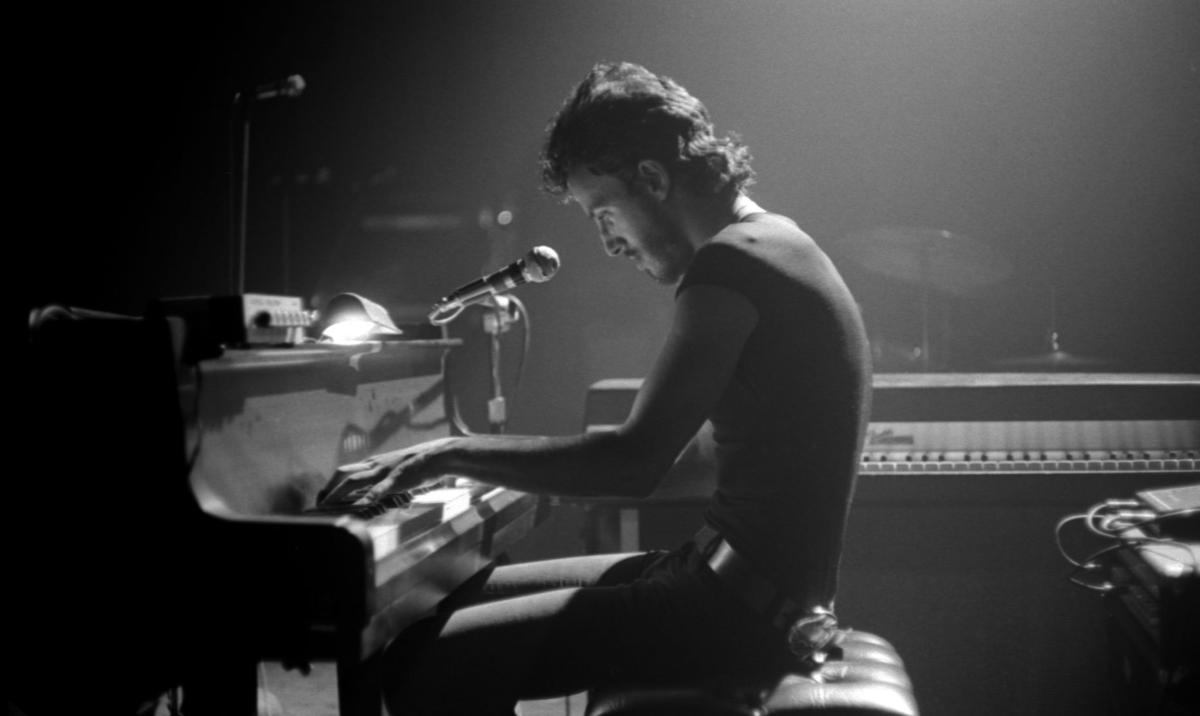 While a documentary film is sharing the story of a Boston radio station's role in a cultural revolution, a virtual screening will benefit a Charlottesville radio station at another national moment of social change.
"WBCN and the American Revolution," which attracted acclaim over the past year on the film festival circuit for its exploration of the role of underground and community radio in the late 1960s, can be rented for online viewing for $10 through Aug. 16 at tiny.cc/WBCNforWTJU.
Proceeds from the screening will be shared with WTJU 91.1 FM as part of a national effort to help raise funds for community radio stations and film and media arts organizations. The effort with the National Federation for Community Broadcasters calls for presenting 100 such community screenings across the country.
Another portion of the proceeds will benefit a scholarship at the Berklee College of Music in the name of Fred Taylor and another for documentary film students at Columbia University Graduate School of Journalism to honor Danny Schechter.
The film explores the ways in which radio "was the social media of its time," said filmmaker Bill Lichtenstein. "It really does have a relationship with its listeners. We were seeing radio more as a conversation with our listeners than as a performance. It was really the beginning of social media."
Lichtenstein's WBCN roots are deep, reaching back to his days as a 14-year-old volunteer on the station's Listener Line in 1970. He later served as a newscaster and an announcer there.
"WBCN and the American Revolution" follows the people at the heart of a radio station at a time of massive cultural transformation. Rock 'n' roll was changing, leaving bouffants, letter sweaters and gentle harmonies behind for new explorations of psychedelic improvisation, electric instrumentation and political questioning.
But popular music wasn't the only institution facing growing pains in late-1960s America. Outside the radio studio's doors, young people had strong opinions about societal structures that needed to change. Movements emerged to fight for civil rights, women's rights and gay rights — and against an unpopular military conflict in Vietnam. A growing number of underground and countercultural stations emerged to help get new voices into people's homes, cars and hearts.
The film includes more than 100,000 visual and audio items from the 1960s and 1970s, including some film shot by Andy Warhol that never had been exhibited before and aircheck audio from some remarkable on-air moments in the studio. Bruce Springsteen gave his first radio interview to WBCN, and Patti Smith performed in her first live radio broadcast.
Lichtenstein said he's reminded of the underground radio heyday when he sees young people expressing themselves on TikTok and other new platforms. He said it reflects a restored awareness that "people can change things."
"Even though the film focused on the Vietnam War, the point of the film is that if something is bothering you, you can use media to get it out there," the Peabody Award-winning filmmaker said. "I think people sort of forgot that. I think we're back to a period where people can change things."
And in the midst of the isolation and confusion resulting from the COVID-19 pandemic, Zoom and other videoconferencing apps are giving people the power to come together, stay on message and keep moving forward. "People are able to engage in a way they couldn't before," Lichtenstein said.
Despite the pandemic, Nathan Moore, WTJU's general manager, said the station's sense of community with local fans of rock, jazz, classical and folk remains strong. Together, listeners and radio volunteers and staffers continue to explore how music can express emotions from elation to devastation and stir people to act, to help, to wipe someone else's tears.
Fans submitted more than 17 hours' worth of quarantine playlists to WTJU, including one by University of Virginia President Jim Ryan, Moore said. The "Make Some Joy" project in May invited listeners to perform the first eight bars of Ludwig van Beethoven's "Ode to Joy" on any instruments they chose, or on objects found around the house.
Three times a week, while music venues remain shuttered, listeners can hear local musicians perform in The Front Porch's "Save the Music" series on WTJU. The station also teams up with The Bridge Progressive Arts Initiative and Charlottesville Tomorrow for community programs.
Moore also is proud of the fact that WTJU joined community radio stations across the nation to play Sam Cooke's "A Change is Gonna Come" at 3 p.m. June 9. The time and date were chosen to coincide with the start of a private ceremony in Houston, Texas, to say final goodbyes to George Floyd.
Another way the radio station is uniting community members can be seen Sept. 26, when the Black Business Expo returns. It's not too early for local Black businesses to register at blackbusinessexpo.org.
Lichtenstein will participate in a panel discussion on Zoom at 4 p.m. July 31 as part of WTJU's Radio Talks series. Panelists for "Radio Talks: The early days of underground radio" will be Lichtenstein and two WTJU veterans — Marcia Doran, who served as a DJ and program director from 1974 to 1982, and Rus Perry, a DJ and station manager from 1972 to 1976. Moore will serve as moderator.
The "Radio Talks" panel discussion is free; register online at wtju.net.
Be the first to know
Get local news delivered to your inbox!