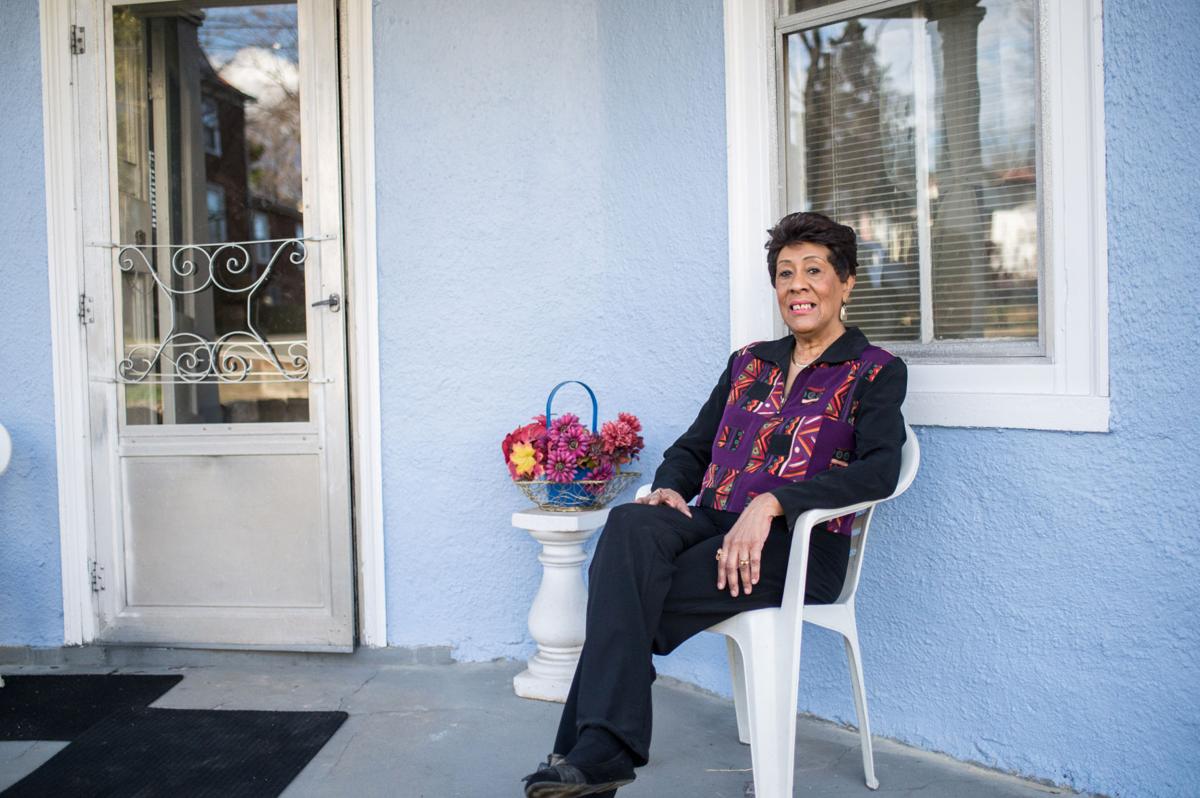 It was a Friday a little before noon when Pat came into the AHIP office. Pat had contacted the home repair nonprofit several weeks earlier about a leaking roof. Her situation turned from bad to worse only a few days later, when her husband was hospitalized.
Pat and James had lived in their Esmont home since 1983. James worked as a barber, but recently suffered a massive heart attack. During his lengthy hospital stay, doctors determined a partial amputation of his leg was necessary. And then, in the midst of this crisis, a tree fell on their house, partially collapsing their roof.
The couple, both in their mid-60s, found themselves in need of a new roof and a wheelchair ramp, but couldn't afford either.
Research from AARP and the U.S. Department of Housing and Urban Development show that the majority of people age 65 and older (90 percent, according to AARP) want to stay in their own homes as they age. Combine that with projections from Jefferson Area Board for Aging (JABA) and the Senior Center that the senior population in greater Charlottesville will grow by 104 percent over the next 12 years, and we must be prepared for more calls for help from seniors.
At AHIP, more than half of clients each year are seniors. Currently our waitlist of 513 includes 291 (56 percent) households that are elderly. We aim to ensure that as many older residents as possible are able to stay safe, preserve their independence and protect their homes.
"I see a lot of maintenance issues that are not being done that would have prevented most of the exterior problems," says Ed Walker, one of AHIP's rehab specialists, whose job it is to meet with clients and estimate the work. For our senior clients, deferred maintenance can lead to more severe issues down the road, while accessibility repairs — chairlifts, ramps, grab bars and other modifications — become increasingly critical.
Residents who have lived in homes for decades without any issues start to find themselves struggling with steps and staircases. And some senior citizens become less physically able to tackle household projects, or lose a spouse who had taken care of those projects. The loss of a spouse also leads to reduced income, which can send the surviving spouse deeper into poverty, putting home repair projects further out of reach.
"The fixed incomes that most of our clients live off of are barely enough to get by, and certainly not enough to pay for repairs," Walker says.
James had been doing all of the work that needed to be done at their home until his heart attack. Now, Walker said, "All of the projects are halted."
"It will take the whole community to make sure that we are truly an age-friendly community," said Jennifer Jacobs, AHIP's executive director. "Tending to the existing housing stock is a key part of this effort. Our community partners and supporters help us keep people safe, healthy and secure, and allow them to age in place."
"Our elderly clients have spent their lives taking care of their families and our community," Jacobs added. "And now it's our turn to take care of them."
While May is a time to observe Older Americans Month, AHIP is proud to have served our local seniors year-round for more than 40 years. The best part of our work is sharing in our senior clients' stories, restoring their independence, their dignity and the place where they can create new memories — home.
As for Pat, her visit to AHIP that Friday morning was a bright spot in an otherwise terrible time.
"She broke into tears when I told her we could help with both of these problems," says Jane Andrews, a 33-year veteran of the AHIP staff formally trained in social services. "That is why I love my job. We can fix seemingly insurmountable problems and take the heavy burden off their shoulders."
Katie Davenport is AHIP's development and communications manager. AHIP is a home repair nonprofit serving extremely low- to low-income residents year-round in Charlottesville and Albemarle County in need of critical home repairs. You can find out more at www.ahipva.org.
Be the first to know
Get local news delivered to your inbox!