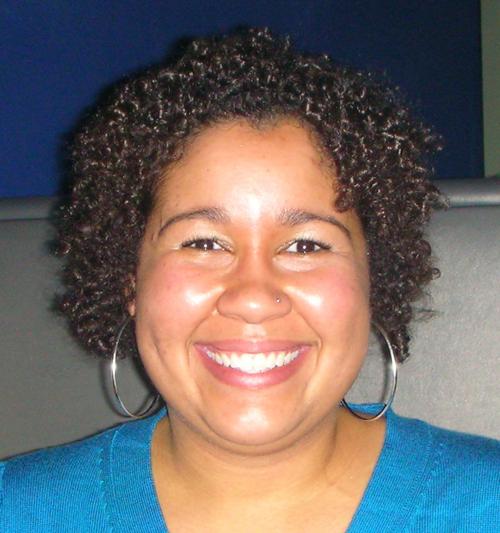 Jobie Hill is a preservation architect in Iowa and since 2011 her work and research has focused exclusively on identifying and preserving domestic slave dwellings. As a field expert, she helped Virginia Humanities in their efforts to find slave dwellings throughout the state and make them accessible on Google Street View.
Hill also founded of Saving Slave Houses  in 2012, with the primary goal of ensuring that the structures, which she calls "irreplaceable pieces of history," are not lost forever.
The effort to preserve slave dwellings is not limited to Virginia, she said.
"Unfortunately, there's not a list of these sites available anywhere," she said. "Basically, I'm working on creating a list."
Hill said that there are several databases that help her in her work.
"The government did an architectural survey in the 1930s, and as far as I know it's the only one of its kind ever performed. In that survey, although not purposefully, around 500 slave sites were documented. I now visit these sites to see what remains, and document what's relevant."
Hill also said that Colonial Williamsburg had a collection of 5,000 drawings of around 200 potential sites that she digitized and now uses along with information that was gathered decades ago during the Virginia Historical Inventory.
"Many of the slave dwellings were always meant to be temporary housing," she said. "That housing moved with the rotation of the crops. Enslaved people were very good at what they did, and slave dwellings that exist today are mostly found near the main houses of plantations. These are built exceptionally well, but represent just a fraction of the slave houses that once existed."
To identify them as pre-Civil War, Hill said that fireplaces in cellars or basements and in loft spaces usually point to living spaces for slaves. Kitchen buildings and wash houses were often places where slaves worked and lived.
Most of her research has taken Hill to Virginia, but she has also visited sites in Alabama and Mississippi.
 "My hope is to keep adding to the list I'm creating," she said. "My hope is also that people will treat these sites with respect; they are sacred places where people lived."
Hill encourages anyone who suspects a structure might be a potential slave dwelling to reach out to her:
Be the first to know
Get local news delivered to your inbox!