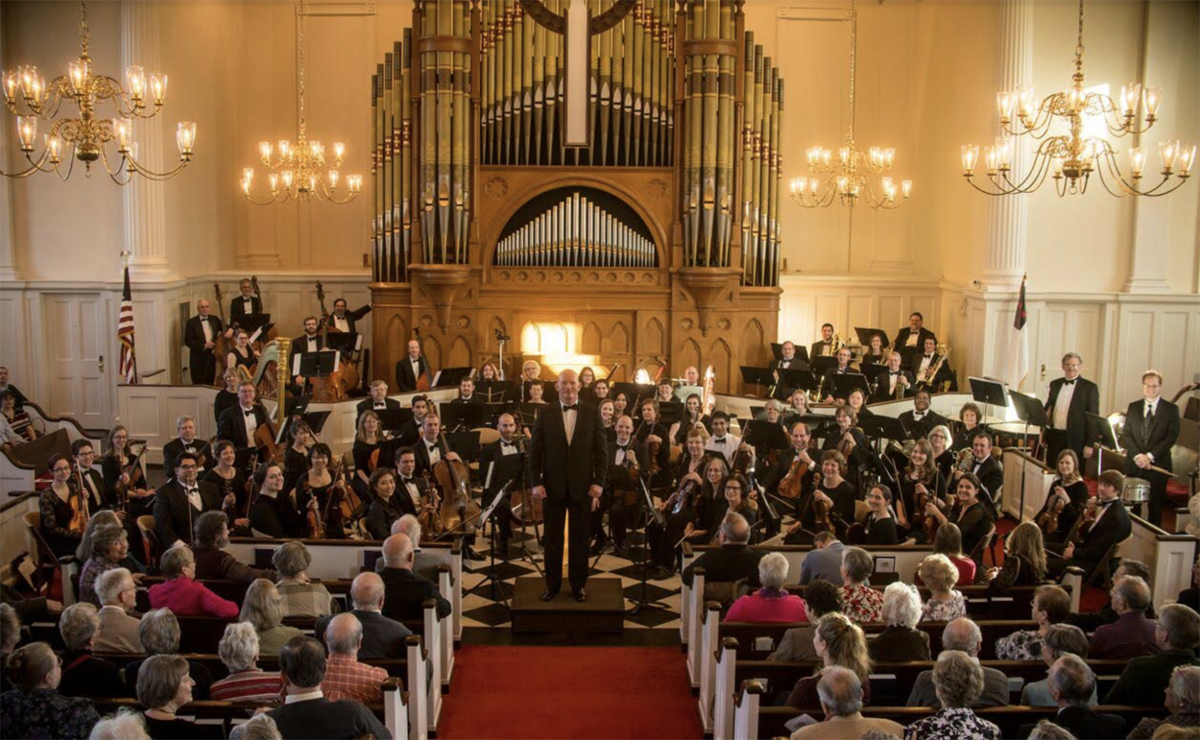 The Waynesboro Symphony, which is heading to Charlottesville's Paramount Theater to present "Symphonic Masquerade: An Evening Out of this World" on Friday evening, recently won the American Prize in Orchestral Performance in the community division.
Film fans will find a lot of familiar tunes in Friday's program at the Paramount, including "Main Title" from "Star Wars" by John Williams, "Mars" from "The Planets, Op. 32" by Holst, music from "Apollo 13" by James Horner, "Estrellita ('My Little Star')" by Ponce-Heifetz, "Star Trek Through the Years" in an arrangement by Custer, "Star Trek (2009 Movie)" music by Michael Giacchino and "Sunrise" from "Also sprach Zarathustra, Op. 30" by Strauss.
Also on the program are "Imperial March" from "Star Wars: Episode V — The Empire Strikes Back" and "Excerpts from 'Close Encounters of the Third Kind,'" both by Williams; "Main Theme" from "Cast Away" by Alan Silvestri; and "Adventures on Earth" from "E.T. — The Extra-Terrestrial," also by Williams.
Violinist and conductor Peter J. Wilson took some time to answer a few questions about what winning the prize has meant to the musicians.
Q: Has winning [The American Prize] had a special resonance during the upheaval of the pandemic?
A: Absolutely. We have been regularly semi-finalists and twice finalists prior to this, and so to come out of the pandemic after not rehearsing or performing together for over a year and a half and learn about this wonderful achievement — winning The American Prize just two days before our first concert back — was the perfect motivation to the members of the orchestra. It was a great boost that seemed to make all the years of hard work and dedication worth it.
That said, I have been so proud of this orchestra for many years, and I have had great opportunities to praise their efforts and to tell them how fantastic they sound. But, on some level, I'm sure some have thought, "Peter is supposed to say those things to us." So, when I was able to tell them about this top prize win, I think it may have finally sunk in to many in the orchestra that they really have come this far, and now they are being recognized for it in comparison to so many community orchestras around the country. I love that they can own this now.
Q: How have the musicians reacted? What does this award mean to them? And to you?
A: When I told the orchestra about this big win just two days before our first concert back, there was an audible gasp of excitement, followed by applause. It was so gratifying to see the smiles on the faces of so many in the orchestra. Just last year, we were told that the Waynesboro Symphony would be receiving a special award — "Honored Artist" of 2020 for "sustained excellence" over a number of seasons as laureates of The American Prize competitions. Everyone appreciated this recognition, but being able to follow that with the announcement this year that we finally won was infinitely more powerful and meaningful to the orchestra.
Frankly, I think many were in a bit of shock, because I noticed the orchestra had a bit of a tough time focusing during our dress rehearsal for a few moments. For me, as I've said, I'm enormously proud of this orchestra. They have become family to me, and while we certainly don't rehearse or perform for the purpose of trying to achieve such honors and awards, it nevertheless is a wonderful feather in the cap of the organization as a whole, and we can all share this honor, whether playing musicians in the orchestra, the staff, or the Board of Directors. This is a team effort through and through.
Q: Does [the award] give all of you a boost as the upcoming concert approaches?
A: It certainly gave us a boost as we performed our season opening program in Staunton and then in Waynesboro in the first weekend of October. Everyone was talking about it and sharing the blog from The American Prize over social media, adding their own personal experiences with the WSO and how proud they were of their association with the orchestra. That was particularly heartwarming to see.
We all get very excited each year to perform at The Paramount in Charlottesville for this Pops Fundraising Concert, but this year will certainly carry with it a new sense of purpose now that our small-town orchestra has achieved such an important accolade and milestone.