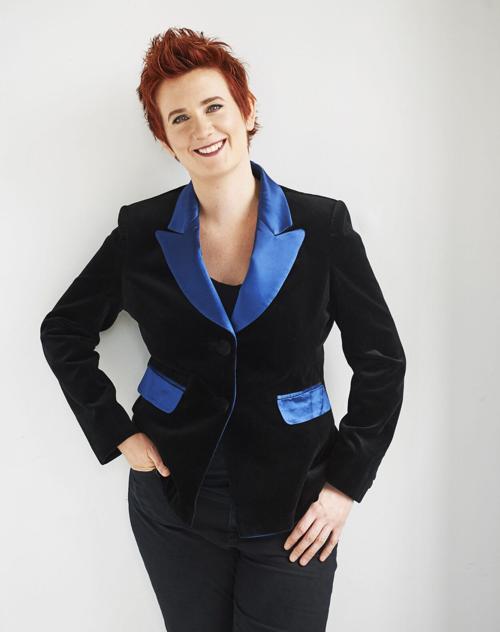 There's something about hearing Antonio Vivaldi's "The Four Seasons" with the energy of period instruments and ornamentation that can make even longtime classical music fans forget their manners.
When Baroque violinist Fiona Hughes, artistic director of Three Notch'd Road: The Charlottesville Baroque Ensemble, played the perennially popular work with violinist Aisslinn Nosky in Boston, "this is an audience that knows not to applaud between movements, but they jumped to their feet," she said. And when Nosky and the ensemble team up at 4 p.m. Sunday to perform the work at Grace Episcopal Church in Keswick, audience members need not be aficionados to enjoy themselves.
"Vivaldi represents a wonderful opportunity for people who don't think they like classical music," Hughes said. "Vivaldi's also a lot of fun to play, and to listen to."
Performing with Nosky and Hughes will be Baroque violinist Natalie Kress, Baroque violist Maureen Murchie, Baroque cellist Jeremy Ward, harpsichordist Dylan Sauerwald and Baroque bassist Samuel Suggs. Together, they'll combine musical scholarship and research into the performance practices of the composer's day with a contemporary sense of openness and serendipity.
"As historical performance soloists, we have a lot of information to draw from," Hughes said. "But was this treatise known to Vivaldi?"
With so many logistical questions to answer — everything from how bowings were coordinated to which instrument likely would play a continuo part — one of the performance strategies Nosky brings to the partnership is "letting the music speak for itself," Hughes said. "You get a sense of what the composer was going for, and you stay willing to try new things."
Part of the excitement of live performance of the beloved work is noticing where the soloist follows the familiar melodies and where she uses the era's guidelines for improvisation in solos to create something new and fresh in the moment.
"I really enjoy Aisslinn's approach to Italian ornamentation," Hughes said. "We'll probably hear different ornamentations in the concert than we do in rehearsals, which is exciting for us."
Audience members who are accustomed to the volume and brightness of steel strings also will notice the difference that Baroque instruments' gut strings bring to the sound.
"There's something earthy about it," Hughes said. Compared to what she calls the "cold, pure sound" of metal strings, she said, "it's very warm-sounding and very rough."
The program also will be presented at 7:30 p.m. Friday at Trinity Episcopal Church in Staunton and at 7:30 p.m. Saturday at All Saints Episcopal Church in Richmond.
Tickets are $25; youth tickets are $10. Tickets may be purchased online at tnrbaroque.org or at the door. For information, dial (434) 409-3424 or email info@tnrbaroque.org.