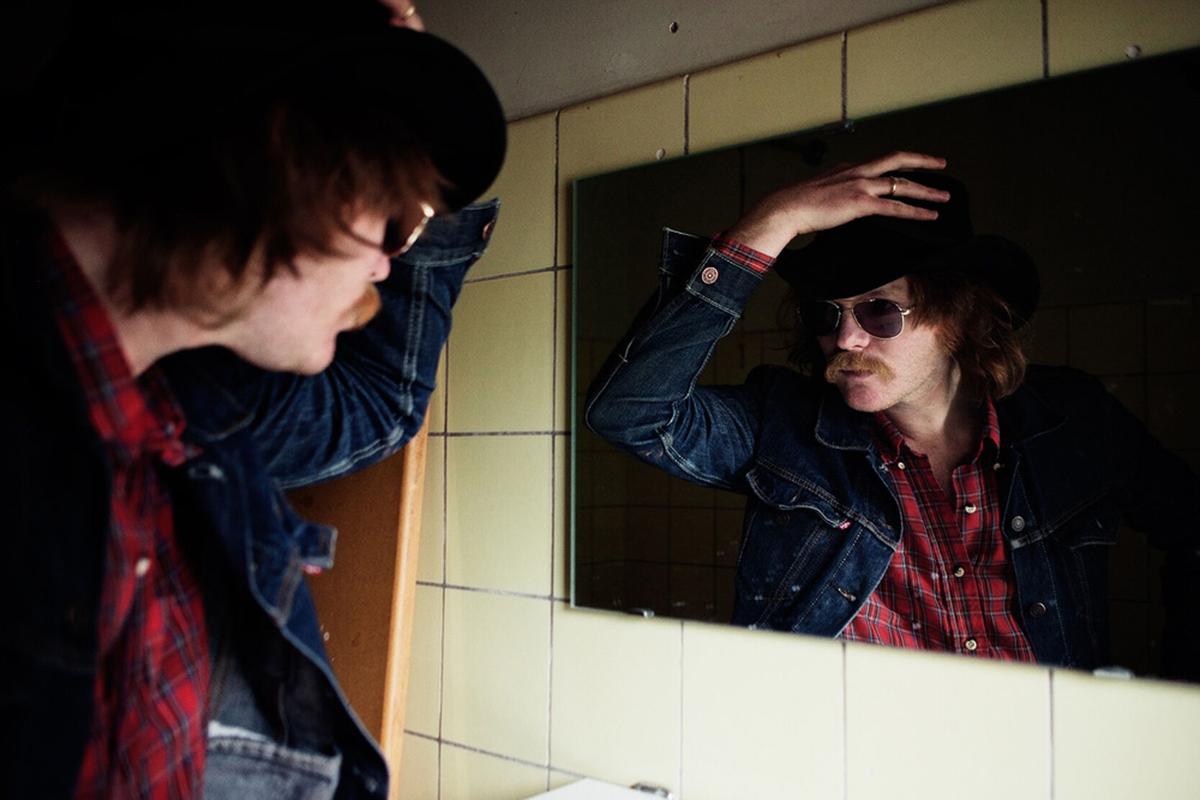 "With a lot of art, it's just a matter of tension between opposing polarities," said songwriter Turner Cody.
For Cody's latest album, "Friends in High Places," he brought together more than just binary opposites. Instead, he drew on various musical traditions — including country, folk, and French chanson — and geographical locations for a distinctive work.
Cody moved to New York City in the 1990s and became part of the anti-folk scene of the time, playing with artists like Adam Green and Jeffrey Lewis while working as a pizza delivery man.
"In the first year or so, everything that I could have dreamed for came true," he said. "I went to New York on a whim. It ended up being what I would have hoped for as a young person trying to become an artist. As the years went on, it continued to be a big part of my life. The friendships that I made in '99/2000 continue to be important, but the first year was really magical."
Shortly after that period, Cody developed ties to Europe, and he noted that "whatever kind of impact I've had has been in Europe."
Those ties came to fruition a few years ago, when producer/artist Nicolas Michaux connected Cody to his own backing band, The Soldiers of Love. Michaux was starting a record label, and they thought maybe it was time to "take it to the next level ... rethink the Turner Cody sound and image." With "no reason to say no," Cody took the chance.
That step has now led to "Friends in High Places," which Cody described as "a collaboration of different sounds," as Michaux's production brought new elements to Cody's music.
"A lot of it has to do with Nicholas and his production ideas and his sonic concepts," Cody explained. "I'm much more of a content-driven artist. I'm a songwriter. That's always been my field of expertise. My records in the last 10 years have been pretty good, but what they lack is a distinct sonic texture."
Using these ideas — whether Michaux's work in groove and minimalism or in taking cues from Serge Gainsbourg and the French chanson tradition — meant that Cody had to relinquish "the kind of control that I'm used to having." The band had been around while he was working on these songs and was familiar enough with them to do a batch of demos on its own. It was a new process, but one with rewards.
"Because I wasn't wearing multiple hats in the studio, I could focus on performing the songs," Cody said. "It was really a matter of him arranging the songs. He's really the guy that made the decisions that I never would have ended up making."
As Cody found his sound broadening, he also was expanding his lyrical approach. He'd become interested in the American country/Americana tradition, explaining that he'd "just gotten into writing country songs and had wanted to move more in that direction." About half of these tracks come from that mold.
At the same time, his writing suits a heritage that includes Gainsbourg, Jacques Brel and Georges Brassens, something Michaux's textures help develop. Cody considers that we have songwriting and storytelling tradition in country and in folk, but the French tradition is a third type of songwriting — influenced by Brecht and "more symbolist" — and he points to Bob Dylan's "Blonde on Blonde" as an example as a work where these traditions intersect.
"I've done that kind of thing from time to time," he said, "but it was never reflected in the sound of the songs. It was always just the lyrical content. Nico's idea was maybe fleshing out the visual element of the songs. There's a more cinematic feel to some of them."
"Friends in High Places," then, utilizes American mythology — note the buzzards and outlaws, for example — but comfortably brings in European sensibilities for a record that makes its own space, fully developing a distinct world of sound and image.
Given the concepts behind it, the record feels natural, and some of that might come from Cody finding his spot, even down to his relatively recent move from New York to St. Louis.
"Where I've been wanting to go with my songwriting has been helped by being out of the East Coast and in the Midwest," he said.
He's also finding a gift in being able to find his artistic setting, working in the tradition of Dylan or Kris Kristofferson, enjoying "drawing on existing tropes and all the traditions that are available and weaving them into a broader narrative."
"For most of my career," he continued. "I was in indie-folk. That's kind of what I thought my music was, but [the current sound] is not what I was ever doing. There was a lot more going on in this new world of indie-country, a new energy there, where people like Townes [Van Zandt] or Kristofferson were still really important. That tradition of storytelling, of working with words — I think Townes saw himself as a poet. He was working with language. He found his own voice."
Cody said that "it's hard to aspire to be someone like Bob Dylan, who comes from another universe … but Townes is flesh and blood." He noted that young baseball players don't pick up a bat hoping to be Mickey Mantle, but an athlete who "gets there through the efforts of his own will … and not only to make it but to become a Hall of Famer." (After some consideration, Cody deems his own suggestion of Derek Jeter as the Townes Van Zandt of baseball as "terrible.")
Hits aside, Cody's found his groove, musically and culturally, in the Midwest and writing his kind of songs.
"Whatever the indie rock cool is, I could never pull it off. I kind of felt like an outsider."
Even as this remarkable record comes out, he's looking forward to the next one, which will be "all country." Regardless of the style, Cody's proven himself to be an artist worth following.