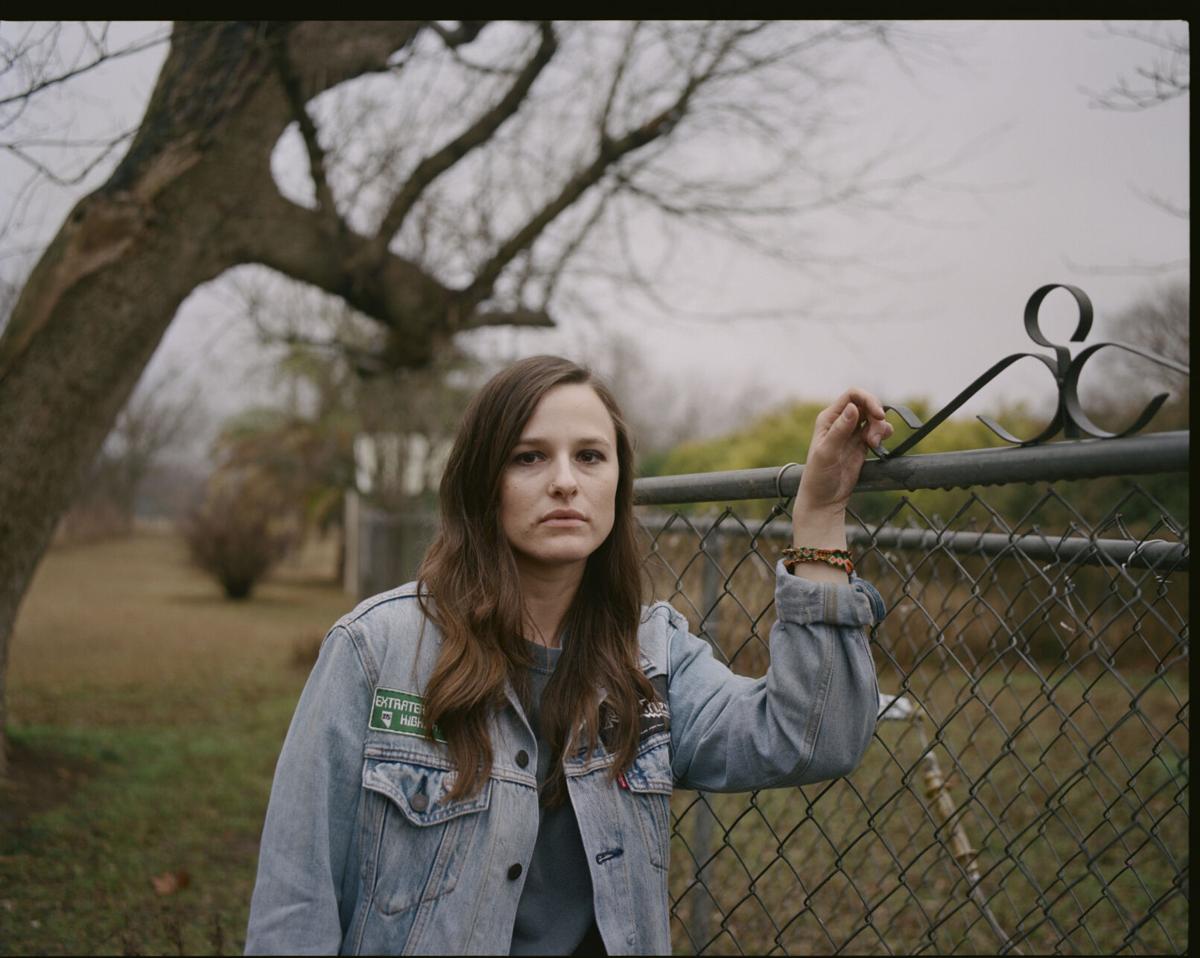 Guitarist, singer and songwriter Emily Wolfe's new anthem can be just the antidote to anything from romantic turmoil to a toxic dose of mansplaining. And because it helps all kinds of listeners push back without adding negativity, it has been pleasing the crowds at her concerts.
"I wanted it to be a female empowerment anthem that wasn't 'anti-' anybody," Wolfe said of "No Man." "Everybody kind of connects to it in a way."
"No Man" comes from "Outlier," the second full-length album by the Austin, Texas-based native of Raleigh, North Carolina. It songs are among the new works Wolfe is sharing with audiences on her tour, which stops at The Southern Cafe and Music Hall for a show at 8 p.m. Sunday. Willie D-E also is on the bill for Wolfe's first Charlottesville show.
"Outlier," recorded with producer Michael Shuman (Queens of the Stone Age), gave Wolfe a chance to make the most of her pandemic time in two ways: "I got to do the record and hang out with my family," she said.
Wolfe is touring with bassist Evan Nicholson and drummer Clellan Hyatt, whom she sees as brothers. As musicians, they come from different backgrounds; Hyatt is a financial advisor, and Nicholson "has a master's in jazz, which you'd never know, because he's a rock god," Wolfe said. "He's kind of a secret genius."
Together, they're free to serve the music.
"We all just want the same thing," she said. "We're really good friends, and the support we give each other is really rare — and I think we realize that. The love of music is what we all share."
Wolfe's love of rock dates back to her childhood Saturdays, when she'd join her father in the garage to wash his car while he played his treasured stack of CDs. The Who, Guess Who, James Taylor, Creedence Clearwater Revival and other artists offered musical education as well as entertainment while the chores got done.
"A lot of it was kind of buried in my subconscious, because my dad is obsessed with classic rock," she said. "He still has that same stack in his garage."
Making the switch to electric guitar freed her from a lifetime of politely providing background music to other people's conversations.
"Acoustic guitar is inherently quieter, and I got tired of pouring my heart out and hearing people talking," Wolfe said. Once she tried an electric guitar and realized it would allow her "to be as loud as possible and be all over the place, I was hooked."
As much fun as blistering a venue with passionately controlled chaos can be, these days, Wolfe is savoring a sense of balance between structure and solos.
"I'm kind of evolving into a direction where I want the song to be the priority," Wolfe said. "I kind of have to pick and choose which songs I want to let loose on. That's one of the most fun things about playing live."
Wolfe keeps writing music on the road, thanks to a phone feature that keeps her from losing track of the next big idea.
"When I'm on the road, I kind of write in my head constantly and do a voice memo on my phone," she said. "It's usually snippets of ideas that come to me in the van or in the green room."
Reviewing those voice memos later reminds her not only of musical ideas, but also of a sense of place that can help shape or frame an idea.
"The focus of being in a different place every night pulls it out of me," Wolfe said. "Stopping at a 7-Eleven in Tucson, Arizona, is a different vibe than Charlottesville. The randomness of the moment really inspires me.
"The cool thing about the voice memo app is it captures the location of where you had the idea. It's great to hear what the town has inspired."