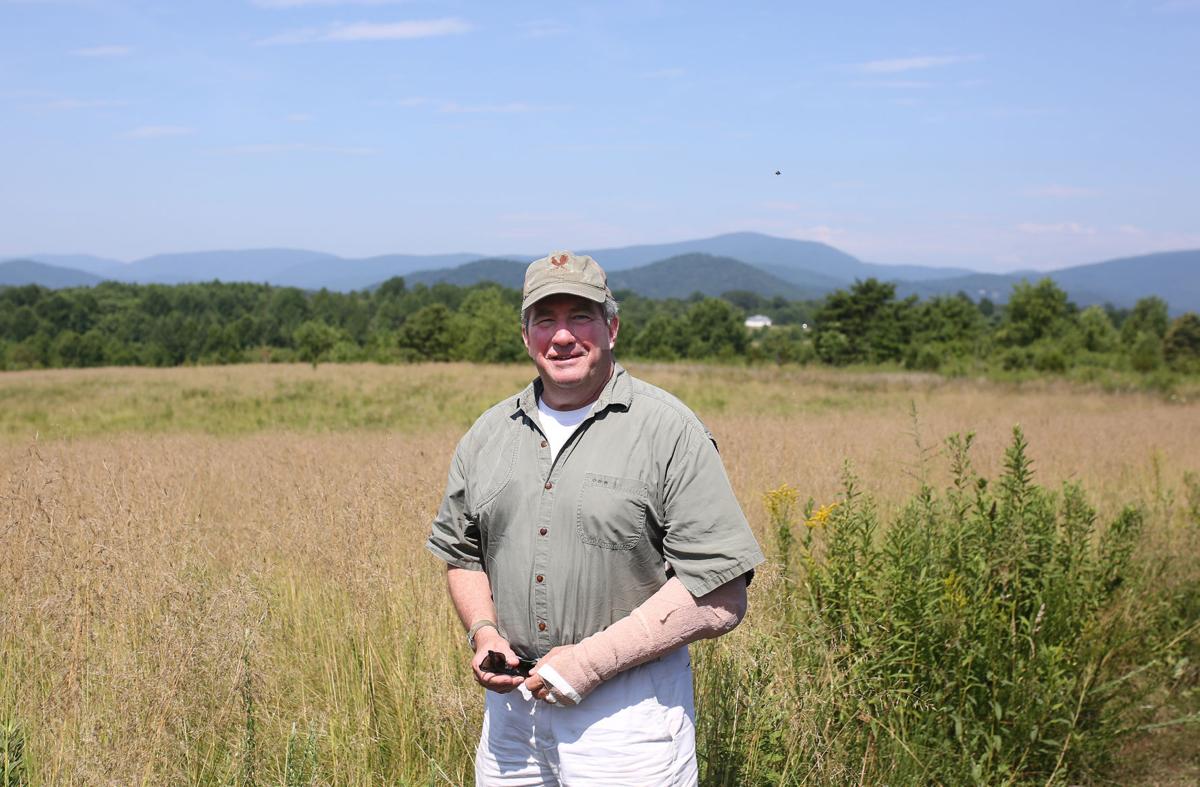 Whether you're driving east or west on South River Road, it's easy to see why many people call Greene "God's country."
The river starts up in the mountains at the South River Falls and meanders through mature trees opposite farms and rolling hills. After it flows under Va. Route 230 it continues on alongside old home sites and additional farms before flowing into the Rapidan River. It's along this river that James "Jimmy" and Sally Hazel found their slice of heaven in the early 2000s.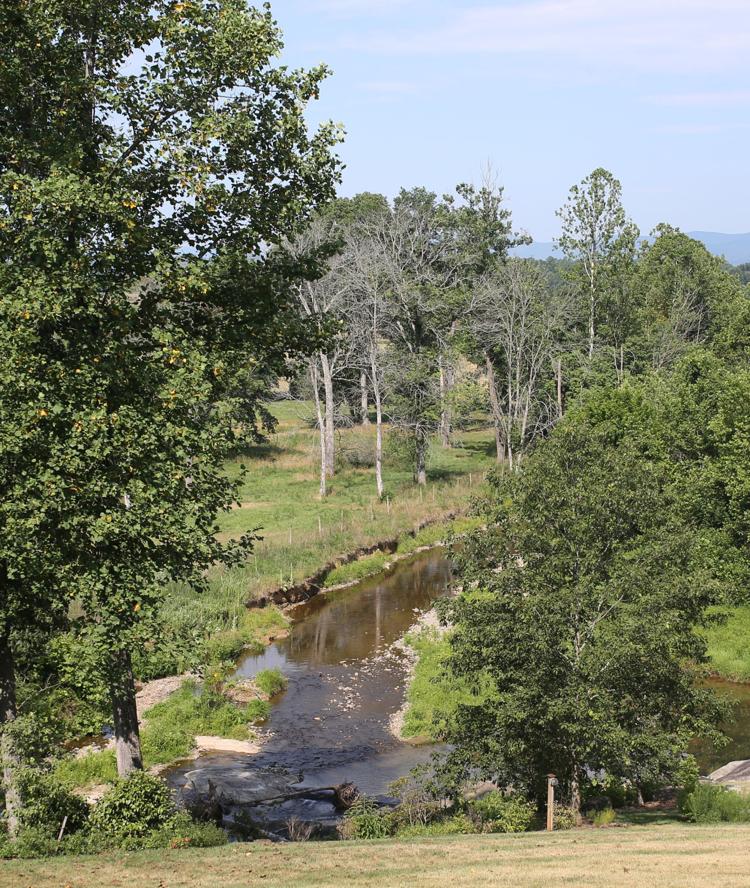 The Preserve at South River was honored last year with the Culpeper Soil and Water Conservation District's Wildlife Habitat Award. It's 275 acres of forest and open land along the river is a licensed game preserve with the Virginia Department of Wildlife Resources.
Owner Jimmy Hazel, who lives in Charlottesville, is very hands-on managing the property and can tell someone exactly what work was done to create the masterpiece that's laid out off the porch of his home, including Pocosin Mountain in the distance.
"My wife and I were born and raised in Fairfax," said Hazel, 61, a former lobbyist and current vice rector of the George Mason University Board of Visitors. "I was working in Tyson's Corner; that was the lifestyle. We wanted to find a getaway place and it was more about the mountains than the beach for us."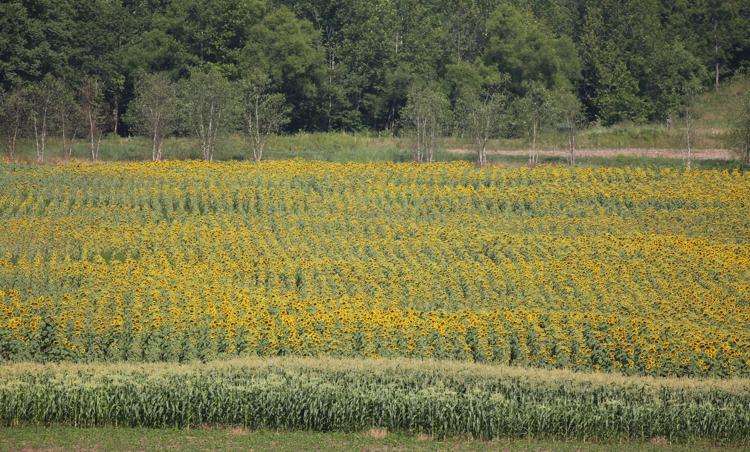 Proximity to Northern Virginia was important since his office was still in Tyson's Corner.
"Bath County is beautiful, but it's a five-and-a-half hour drive, so we looked for around two years," he said. "I just enjoy being outside, so we were looking for water with a view of the mountains. When we walked onto this property, it took 10 minutes."
At that time the land was much different. Some hills and low ground were used for hay. The previous owner had clear-cut some hillsides.
"We were looking for a place where we could get out and enjoy the outdoors and I could manage the property for hunting," said Hazel, passing rows and rows of sunflowers that attract many types of birds, but especially doves, the number one game bird in the United States. "I knew I wanted to get out and have a piece of ground that I could manage for wildlife — from a box turtle to a black bear."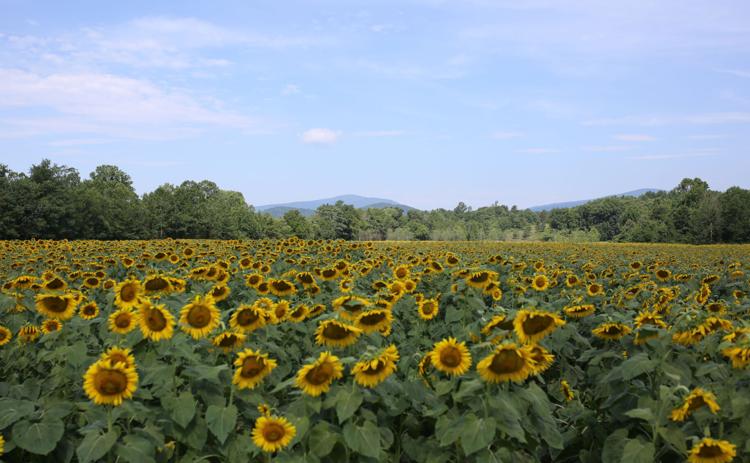 On the hottest day of the year to date, Hazel offered the tour of the property — filled will native flowers, trees and warm-season grasses — via vehicle. There are paths mowed throughout the fields to make traveling the property easier.
After severe flooding in 2018, Hazel worked with Hilliard Management and Resource Environmental Solutions, LLC to complete 250 feet of streambank restoration. Even though the river changed course on his property, without the approval of the Army Corps of Engineers it may not be rerouted back to its original flow.
The waters of the South River didn't just come over the banks during the flooding two years ago; they leveled the river bank and took about 40-45 lateral feet of land, Hazel said.
"All of this area we're driving on had to be rebuilt," he said.
There was a sharp cut in the river that was turned into a gradual curve and vegetation added to the eroded slope. A tree trunk was added to offer additional stabilization with about 20 feet showing in the river and an additional 40 feet buried under the rebuilt land.
When he started creating his wildlife management area Hazel knew he could let Mother Nature take care of herself if he just steered her in the right direction. And he works to maintain it.
"I have a strict rule; I don't use a bush hog between the first of May and the end of August," said Hazel, noting how the plants create habitats for wildlife. "I was walking with the dogs last week and Scout got sniffing on something and not 10 feet from him was a doe bedded down in the thicket."
Virginia Working Landscapes at the Smithsonian Conservation Biology Institute in Front Royal does regular wildlife surveys on the property. Studies of pollinators and birds are also carried out through the Virginia Piedmont since Hazel met Amy E.M. Johnson, PhD, the program director, at a seminar in Appomattox. Virginia Working Landscapes promotes the conservation of native biodiversity and sustainable land use, according to its website.
On four days throughout the year, Virginia Working Landscapes sends a team of two experts to record the different species of birds seen on the property and a different team to record the pollinators.
"In one day, they saw 83 different bird species," Hazel said. "I know a finch from a woodpecker and I know the purple finch, but the subspecies I don't."
Hazel said he was excited to learn that there was a pair of nighthawks seen on the property.
"We get the occasional bald eagle that flies up through the valley and we get a lot of hawks and we sure have a lot of blue herons," said Hazel, who added that he hasn't seen the nighthawks himself. "One of my favorite (species) is the kingfisher."
There are two permanent spring-fed ponds, one he uses for fishing and one that's strictly for wildlife, in addition to two waterfowl ponds flooded seasonally for habitat purposes. The wildlife pond is surrounded by willows, which the redwing blackbirds like.
Hazel has patches of land planted with ragweed, which is the number one food source for wild quail; he has seen several on his property.
"A lot of people think ragweed is just that, a weed, and pull it up," he said. "A lot of other birds enjoy it. When I have a dense area of ragweed not only do I not mow it in the summertime, but I let it grow up and dry out so the seeds fall and then I have cover and I have food for wild birds."
Hazel plants about 40 acres with grain crops, including a wheat field, sorghum, buckwheat (which is a great flower for pollinators) and the sunflowers.
"There are not many birds around that don't enjoy wheat," Hazel said. "It's also here for the wildlife; it's tailor made for wild turkeys. Those are the four primary grain crops and I plant those, primarily for the birds, but the deer like the sunflowers as much as the birds."
To keep the river unpolluted, Hazel said he plants away from the river's edge and doesn't overuse fertilizer.
"I do controlled burns here on a pretty regular basis," said Hazel about how he controls invasive species on the property. "I do use some herbicides, but I use them selectively. And I use it to kill woody stems; there's almost no other way to stop them."
One of the most unique sights for Hazel happened on the opening day of dove season last fall (first Saturday in September). He was sitting on an Adirondack chair beside the former sunflower field as gunfire went off.
"Part of that hunting is looking around for birds," he said. "I look to my left and all of a sudden coming out of the riverbed is a black bear — not 20 yards away. By that time about half the field was mowed down and the bear starts walking into the dove field. I started yelling to everybody that there's a bear in the field. He stayed around for 10-15 minutes walking around the field and then he walked back down the riverbank and left."
"I've grown up in Virginia. I've grown up hunting in Virginia. I've never seen a bear in a dove field before last year," Hazel added.
The other half of his property is mature hardwoods and he said both are necessary for wildlife.
"That sort of completes everything. If you let the open areas grow up and become mature hardwood forest, then all the songbirds leave. It's great for the pileated woodpeckers and when you walk in the woods you can hear them," he said. "I don't manage the hardwoods as much as I manage the open ground, but I just love taking a long walk along the river in the woods. It's gorgeous."
The Hazels have two grown children and a grandson who all enjoy the property as well.
"That's been maybe the best part of this. When we bought the place the kids were 13 and 14 years old. They still come here all the time. This is where we do Thanksgiving and Christmas," he said.
Just as he's asked if he ever regrets purchasing the property, a deer pops out from the tree line.
"Oh no," he said. "This was something I wanted to do and I was looking for the right place. I've thoroughly enjoyed it for the past 18 years. I feel like I have achieved what I wanted to do, but I also like that it's always a work in progress. "
Be the first to know
Get local news delivered to your inbox!