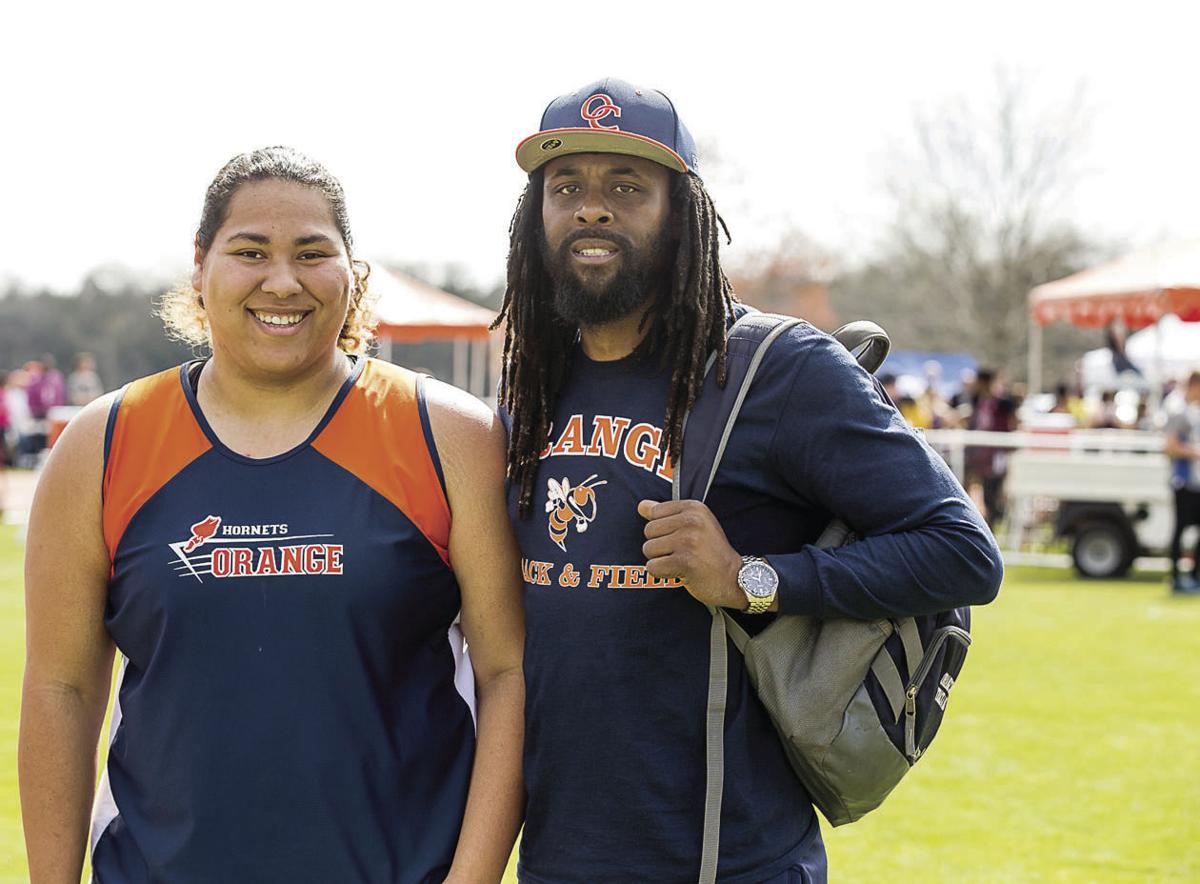 Jasmine Tompkins finished in sixth place in the shot put, earning the only points for Orange County High School's track team at the Virginia High School League Class 5 State Outdoor Track and Field Championship.
A handful of Hornets qualified for the state meet at Todd Stadium in Newport News last weekend among dozens of schools statewide.
Nansemond River (66) won the girls' team state title, while L.C. Bird (74) took the boys' title.
Tompkins' toss of 38' 1.5" was good for three points and the Hornets, as a team, placed 36th. She also finished 19th in the discus, with a throw of 83' 0".
DeSanté Clark finished 19th in the triple jump (32' 8") with teammate Cydney Downin a spot behind in 20th (32' 6.5").
Clark placed 27th in the long jump (15' 4.5").
Hannah Snodgrass, who qualified in the 100 meter hurdles, ran 16.33 in the preliminaries, but finished 16th and did not qualify for the finals.
Ethan Pettyjohn was the only Hornet boy who qualified, finishing 17th in the 3200 (10:12.02).