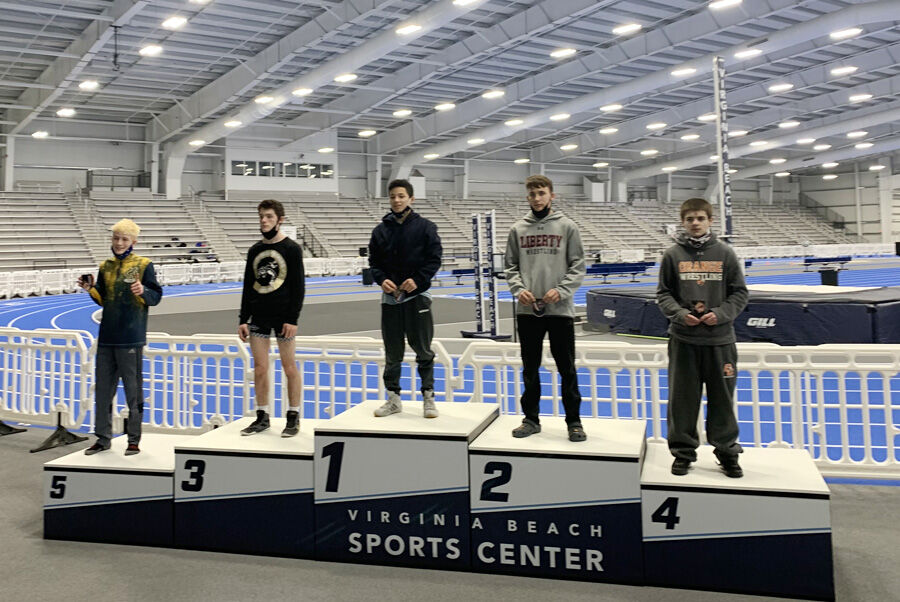 Orange County High School ninth-grader Waylon Rogers finished fourth at the Virginia High School League Class 4 State Championship last weekend at Virginia Beach.
Rogers (106) qualified for the state tournament by finishing runner-up at the Class 4 Regional meet earlier this month at Spotsylvania High School. There, he reached the finals, but fell to King George's Brendan Kraisser, but beat Chance Piccard (Courtland) who had won the consolation bracket.
In his opening state tournament match, Rogers lost to Loudon County's Bryson Rios, sending him to the consolation bracket. There, he pinned Blackstone's Jake Henry and Pulaski County's Xavier Ramsey before losing a 3-0 decision to Smithfield's Evan Chrisstofer to place fourth. Kraisser, who beat him in the regional tournament, finished fifth.
The Hornets had finished ninth at the Region B Championship, led by Rogers' runner-up finish. Additionally, Ethan Turner (126) and Taylor Jenkins (170) were third, and Thomas Pierce fifth.