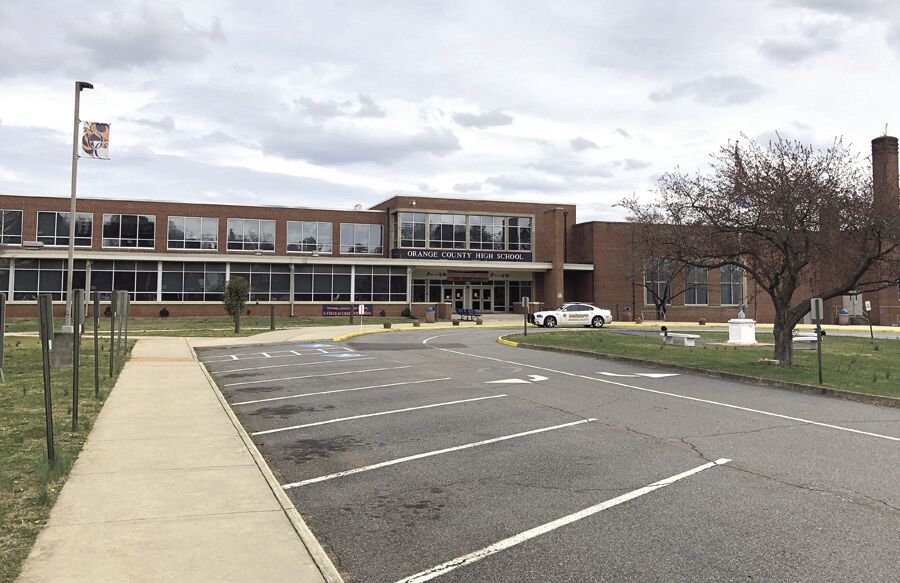 With nearly 100 new COVID-19 cases recorded in the first four days of 2021, Orange County Public Schools announced Monday it will shift exclusively to online learning with a possible return to in-class instruction on Jan. 19. 
In a post on his superintendent's blog following Monday's school board meeting, Dr. Cecil Snead cited the recent surge of cases in the community and the burden on the healthcare system as the reasons behind the decision.
According to Virginia Department of Health data Tuesday morning, Orange County has reported 108 new cases since the start of the new year, bringing its total case count to 1,052.
Dr. Snead said school staff consulted with health department officials to better understand local data before making the decision.
Orange County School Board Chair Sherrie Page said the decision was not made lightly.
"This is not a knee-jerk reaction. Cases are surging in our community. We need to do what's best for our employees and students. We've got to do what we can to keep them safe," she said Tuesday morning.
Students currently are scheduled to return to in-person instruction Tuesday, Jan. 19, following the Dr. Martin Luther King holiday.
Both Page and Dr. Snead acknowledged that the return date could shift, based on local COVID numbers and conditions.
Students and staff were notified Monday that Tuesday would be a student holiday as teachers and staff worked out additional logistical challenges to deliver online instruction for all students at least through Friday, Jan. 15.
The decision took effect Wednesday, Jan. 6.
In addition to halting in-person instruction, the school division also suspended athletic activities and competitions through Jan. 15.
"We believe these two measures will provide a safer environment for our students and employees during the current surge," Dr. Snead said on his blog.
While Dr. Snead acknowledged there are confirmed cases within the schools, he said that doesn't represent the complete picture impacting the decision.
"The contact tracing and direct contacts also affect us due to mandated quarantines," he said. "We have experienced this before, but not in this magnitude nor during the intangibles that a surge presents."
Over the last seven days, Orange County is averaging 23 new cases daily, most notably with a single-day high of 34 cases reported Dec. 31, followed by 31 new cases on New Year's Day.
Dr. Snead said the schools will continue to review community COVID-19 numbers daily.
While Page said exclusive online learning is not ideal, she felt confident in what she called a "robust virtual learning platform."
"Our last resort is to move to 100% virtual learning, but when presented with health and safety issues we believe we must accept the reality maturely and responsibly," Dr. Snead added. "We would much rather everyone have their exact modality of learning and extracurricular activity participation as they desire. In a perfect world it's easier to find that nexus. In the pandemic we have to find resiliency and grace."