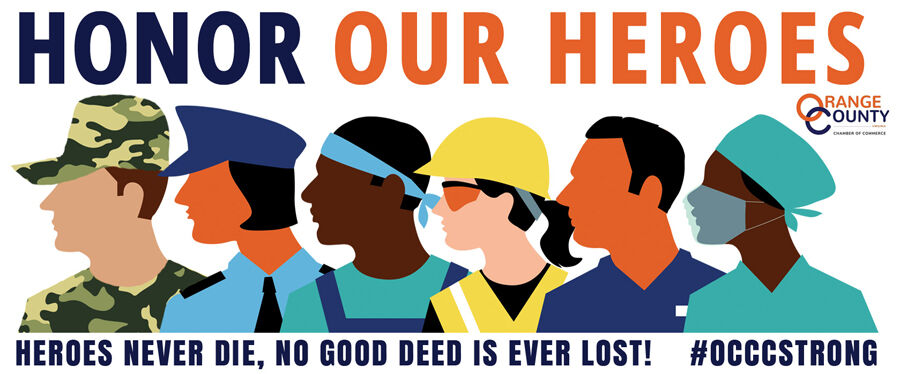 When the 46th annual Orange Street Festival returns Saturday, Sept. 11, it does so on the 20th anniversary of the Sept. 11, 2001, terrorist attacks.
The coinciding dates prompted the Orange County Chamber of Commerce to dedicate this year's event to local heroes.
"We want to recognize those people who put their lives ahead of others,' " Orange County Chamber of Commerce Executive Director Deanne Marshall said. "We really want this year's event to be an all-American kind of day."
The street festival returns to downtown Orange after being canceled last year amid the COVID-19 pandemic.
Marshall said this year's festival will feature many familiar staples of past events with a few special events.
In keeping with the 9/11 theme, the festival will begin with the Orange Volunteer Fire Company ladder truck elevating the American flag high above the event at the intersection of Caroline and Main Street near Orange Presbyterian Church. James Madison Post 2217 member Jonathan Morey will sing the national anthem as members of the Orange County High School JROTC present the colors.
On the street, visitors will find approximately 150 vendors—from local nonprofit and community organizations, to local businesses and services, to area artisans and crafters.
Taylor Park will serve as the entertainment stage—beginning with local singers Oleatha Braxton and followed by 11-year-old Leighton Carter, before yielding the stage to 80s and 90s tribute band Waking Napster. The park also will feature a beer garden for visitors 21 or over.
Meanwhile, visitors will have the opportunity to enjoy a few new exhibits and activities.
Rapidan-based Earthquest will offer instructional demonstrations of its birds of prey (that are rehabilitating and cannot be released into the wild), as will Central Virginia-based My Three-Chambered Heart, with their roster of educational reptiles.
The Arts Center in Orange will have pottery wheels on the street for demonstrations and a "pottery throw-down," while Jess Cifizzari's Paint it Orange will provide arts and crafts for children. The Music Room at the intersection of Main Street and May-Fray Avenue will offer music under the overhang from the Rapidan Pops, the BRAVO Youth Orchestra and the fun band from 9 a.m. to at least 1 p.m.
In the middle of the event, the historic Orange County Courthouse will be open for tours from 10 a.m. to 4 p.m.
Marshall said she expects many local folks are looking forward to returning to the familiar September staple after last year's event was canceled. When they do, she also hopes they'll be mindful of "the humble awesome heroes in our community who do what they do without thinking of themselves but thinking of others."
The street festival opens at 9 a.m. and continues until 4 p.m. on Main Street, Short Street and Taylor Park in downtown Orange. Admission is free. Downtown motorists should be mindful of traffic pattern changes at the Madison Road, Caroline Street and Byrd/May-Fray intersections.
For more information, or to post a tribute to a local hero, visit www.